Rain on your wedding day and how to deal with it!
Rain on your wedding day can cause panic to set in. You've spent months, maybe years planning this day. You wake up on the morning of your wedding day, look out the window and are greeted with torrential downpours! What do you do!?
The best advice I can give you is don't panic! I know it's easier said than done but the weather is the only thing you can't control on your wedding day.
If you've hired a creative photographer, you'll know they will have plenty of ideas to create some amazing photographs whatever the weather.
If you're a photographer looking for bad weather advice, I got you! Did you know you can fake the sunset with flash? No matter the weather you can still get those golden hour photos! Want to know more? Click here!
What I find is that normally when it's a rainy day, there are breaks throughout the day in the weather which means we can pop outside when it dries up. If it doesn't let up all day, group photographs can be done inside and they can still look amazing. If your guests are up for braving the rain I always carry a few clear umbrellas with me to every wedding which means you can still get your group photographs outside if you and your guests are brave enough!
Once it gets dark that's when the creative stuff can really happen with the rain where we can use backlit flash!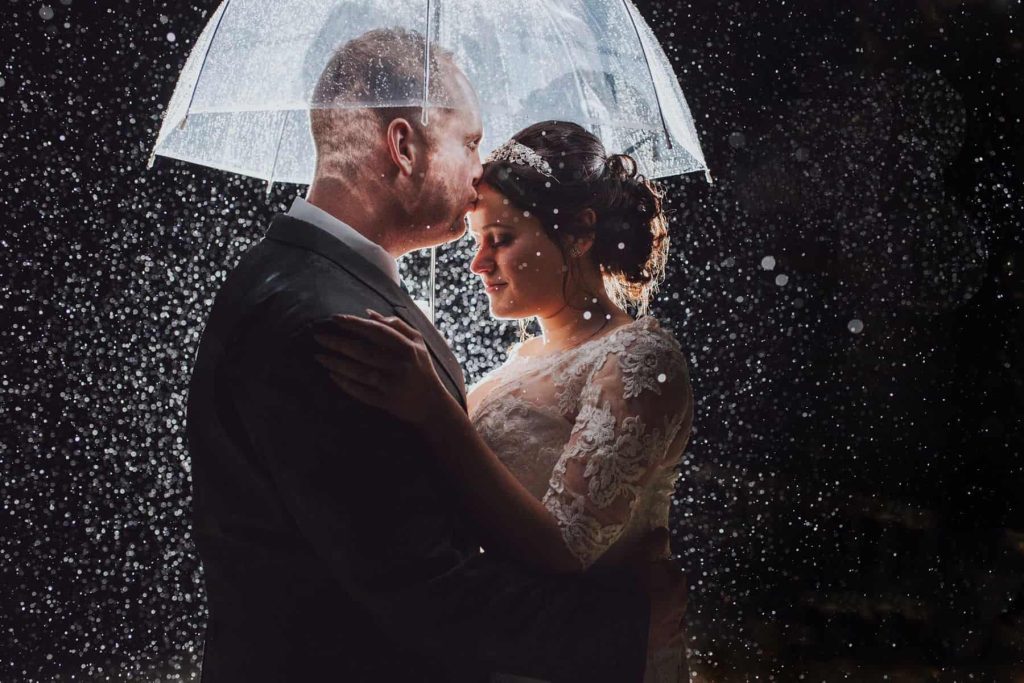 My Top Tips:
– Prepare for anything
When there's even a chance of rain on your wedding day, make sure you're prepared for any weather. It's better to be prepared and have umbrellas, welly boots and extra coats on a dry day than not have anything on a rainy day!
You should also be prepared for anything to change too. Schedules may change, the exact photos you wished for may also change.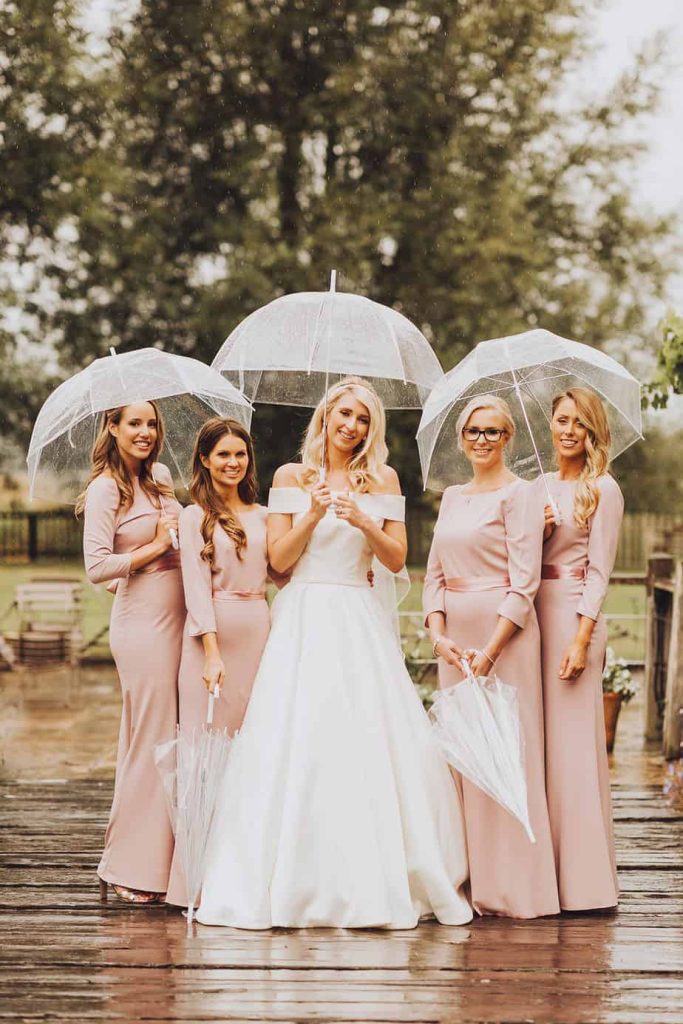 – Scope out inside locations at your venue beforehand

When you go to your venue, take a look at the inside areas as well as the outside areas and grounds. If the rain is too heavy on the day to have any photos outside, the inside areas of your venue are the next option.
Look for lots of natural light, big windows and high ceilings. These elements make for great inside spaces to do group photos as well as couple photos.
-Be flexible with the time schedule
When it rains, it rarely rains all day. So keep your schedule flexible as the rain may clear up later on in the day. You can have your outdoor photographs later rather than during your drinks reception. Changing your schedule up to work with the weather will make your wedding day run much smoother.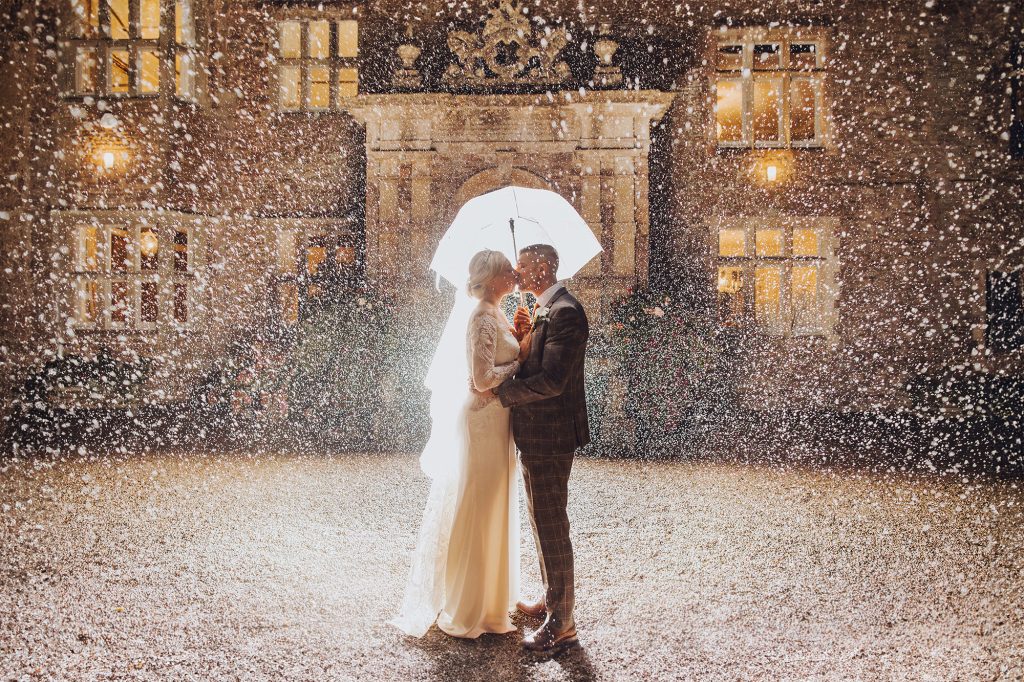 – Bring spare shoes
Brining spare shoes is a great idea even if you have a beautifully sunny wedding day. Wearing heels all day is a killer and by the time you're ready to let your hair down on the dance floor, you'll want some more comfortable shoes.
You may also want to change into your other shoes for when you have photos with your photographer. There's a high chance you'll be walking around for a while and potentially through long grass, forest areas or woodlands. You'll be grateful you put your flats on for this part of the day.
I hope this was helpful for you if you're worried about how to deal with rain on your wedding day!
It all comes down to you getting married to the love of your life- despite the weather, this will still happen and that's all that matters. The rain may not be the most ideal weather, but it can give you beautiful photos, create a cosy atmosphere for your guests and make your day even more special.

Check out some other blog posts