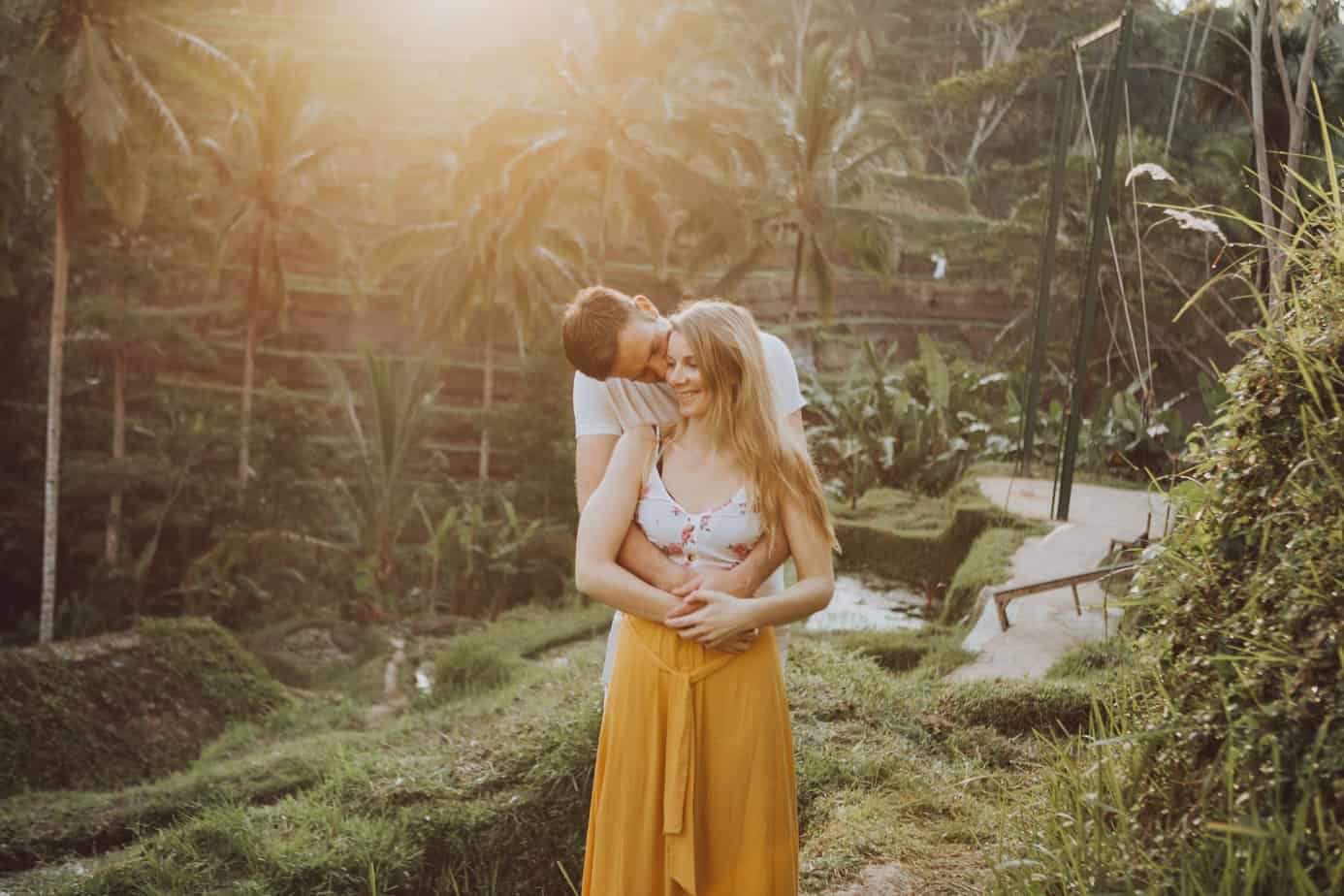 I'm so pleased to be able to share this Tegalalang Rice Terraces couple session on my blog. I've always wanted to do more couple sessions abroad; being able to capture a gorgeous sunrise couple session in Bali was a dream come true!
South East Asia
Some of you may have realised, if you follow along with my Instagram stories, that I've been travelling around South East Asia this winter!
January is usually a quiet time for my business -meaning I'm not personally needed but still lots of admin to do! So I decided to use the time to explore the world a little bit more- with laptop in hand!
Bali Couple Session
Whilst in the gorgeous Indonesian island of Bali, I was fortunate enough to connect with a lovely photographer from Norway. She was travelling in Bali with her boyfriend at the same time as us and we both happened to be in Ubud, Bali on the exact same day.⁠
⁠
We arranged to meet up just before sunrise at the stunning Rice Terraces to swap couple sessions for our portfolios.⁠
Tegalalang Rice Terraces is one of the famous tourist objects in Bali situated in Tegalalang Village north of Ubud Bali featured by the amazing rice terrace set the cliff. Tegalalang Village is located on 600 m above sea levels covered by good temperature where most of the villagers as a farmer.
Sunrise Couple Session
We left our hotels at 5am; mainly to see the sunrise. But also to avoid the hundreds of inevitable tourists that visit the terraces every day too. We got to the terraces just before the sun rose over the horizon. As we explored Tegalalang Rice Terraces, the tones changed from blue hour to golden hour in seconds- it was breathtaking!⁠
⁠
This sunrise Tegalalang Rice Terraces couple session is certainly not a shoot I'm going to forget any time soon!⁠⁠
See more blog posts from sessions abroad!
Hope you love these as much as I do!

Check out some other blog posts