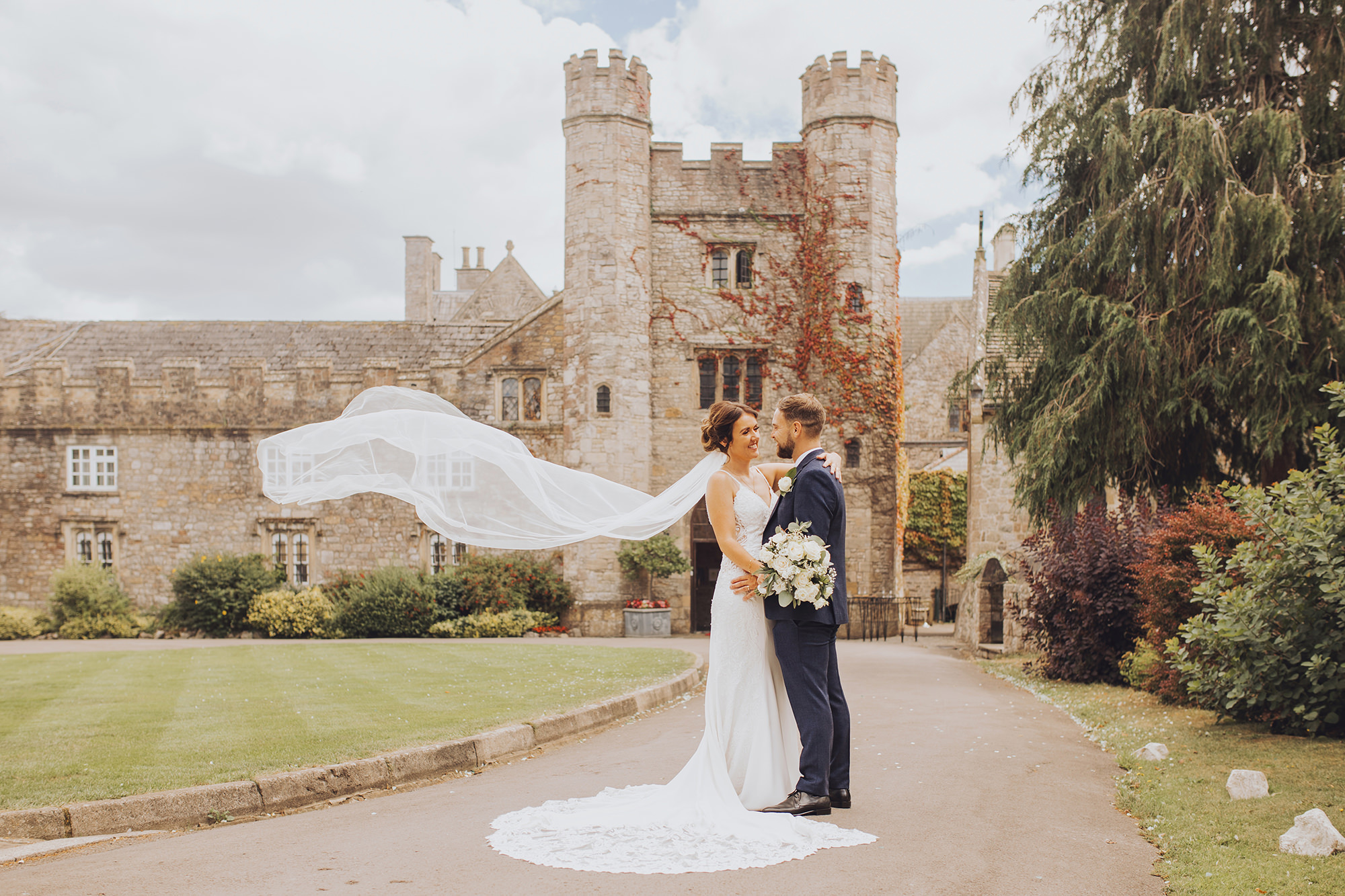 This beautiful St Pierre Chepstow wedding was such a summer dream. The stunning venue was the perfect backdrop for Kirsty and Shaw to get married. I first met Kirsty when I was capturing her friends wedding out in Italy!
Why St Pierre, Chepstow?
"We loved the big open ceremony/reception room and the lush grounds with potential photos. Also loved the old, quirky vibes inside – it didn't feel like another commercial hotel."

Kirsty (Bride)
Kirsty got ready on site with her bridesmaids in Rose Cottage. Whilst Shaw had a room in the main hotel with his Groomsmen. Kirsty looked incredible in her Louboutins and stunning wedding dress. The groom was equally handsome in his tailored suit, and we couldn't resist taking a few candid photos of him and his groomsmen as they enjoyed a drink before the ceremony.
White flowers and foliage decorated the wedding ceremony room and looked stunning. The bride and groom exchanged vows in front of their family and friends. As they walked down the aisle as husband and wife, the joy and happiness on their faces was truly infectious!
The Wedding Ceremony at St Pierre
After the ceremony, they enjoyed drinks and canapés in the sunshine before we stole them away for some photos in the grounds. The lush greenery and charming architecture made for the perfect backdrop for some truly stunning shots. I'm a sucker for an archway and St Pierre has some of my favourite ones!
The Wedding Reception at St Pierre
The speeches were hilarious but also heartfelt and touching, and there wasn't a dry eye in the room!
We escaped for the most gorgeous sunset and they giggled their way through their second couple portrait session before heading back in for their first dance.
This St Pierre Chepstow wedding was a truly amazing. It was an honour to be able to capture such a special day for Kirsty and Shaw.
I'm fortunate to be one of only two recommended photographers at St Pierre. So I'm really lookinh forward to being back very soon!
Suppliers

Check out some other blog posts