Destination Wedding Photography
I am so fortunate to be a destination wedding photographer and I am so honoured to be a part of each and every one of my couples' stories as they get married abroad!
I absolutely love traveling and have visited so many beautiful countries such as Cambodia, Indonesia, Singapore, Thailand, Vietnam and Macedonia.
Combining both photography and traveling makes for the best job! I am so grateful that I get to do this.
I've captured some amazing destination wedding photography in a number of places within Europe including Tuscany, France and Sorrento. I've even captured a rooftop wedding in Mexico and a couple session in Bali!
Planning a destination wedding can be an overwhelming task. There is a lot of daunting tasks when it comes to planning a destination wedding, but hiring your wedding photographer shouldn't be one of them.
I value getting to know you guys, we'll have plenty of chats in the lead up to the big day. I'll want to know every little detail about your destination wedding because I am just as excited as you are!
Why have a destination wedding?
There are so many reasons to have a beautiful destination wedding. Chances are if you've found yourself on this page you've probably already decided to get married abroad!
Destination weddings are intimate affairs
The guests you invite, and the ones that want to come, will be your closest loved ones. There's no pressure to invite people you've never met just because they're family or anything like that. Smaller, more intimate destination weddings turn out to be much more true to what the couple actually wanted for their day. There's less pressure to keep 100 guests entertained too. The beautiful location will be enough in itself.
You won't have to worry about the weather
One of the main draws for a destination wedding is the amazing weather. Here in the UK, we can't guarantee a sunny day even in August!
By choosing to hold your wedding in a warmer country, you'll have a little more control over the weather on your day.
You get to have a longer celebration
So often, I hear 'wedding days go so fast!' so why not turn it into a whole weekend or a week of wedding celebrations abroad.
You can have a party a few nights before, an alfresco dinner the evening before your big day or even an after-party on a boat!
I normally arrive a couple of days before the wedding and would be more than happy to document all your other wedding events too! This way you'll get to have a full story documented rather than just one day.
I also offer destination engagement shoots and honeymoon shoots which you can have at other locations around your chose country. It's the perfect way to get incredible epic photos in the space of just a few days!
You can extend it into your honeymoon
You can actually save money by having a destination wedding by honeymooning in the same location! You're already in your dream location so make the most out of it.
There are so many amazing reasons to have a destination wedding. I would love to know your thoughts and plans on yours!
Why take a destination wedding photographer?
You may be wondering, 'why take a photographer all the way from the UK when you could just get one local to your destination wedding?'
Well, there are many reasons a couple would prefer to take a UK based wedding photographer.
There won't be a language barrier
If you've chosen to marry in a destination where English isn't the first language, it may be difficult to find a photographer than you can communicate fully with. Communication is one of my brand values. I think it's so important for you guys to communicate exactly what you hope for your wedding photographs and I will communicate with you exactly how it works so you know what to expect.
You can meet them before the wedding day
If you hire a photographer local to your destination, it may be tricky to meet them before the wedding. Meeting couples face to face is such an important part of the process to get to know each other better and make sure they're the right photographer for you.
I tend to book my flights to arrive a couple of days before your wedding. This means there's enough time to meet you guys and visit your venue with you too.
You prefer their style of photography
The main reason you should choose your photographer should be on their portfolio and style of photography. There will be plenty of amazing photographers local to your venue however, there can be some disadvantages to that too. They may have shot at the same venues so often that their photographs may become cookie cutter and samey. Whereas I'll listen to what you want from your photographs and see the venue and location with fresh eyes.
Destination weddings abroad are known for their amazing sunsets and some of my brides have dubbed me as 'the queen of sunsets'. Sunsets are my jam and destination sunsets are my favourite! I would love to capture some glowing sunset portraits with you in my signature style.
I try to keep everything is as simple as it can be with my packages.
Destination weddings in Europe have a set price for photography, travel and accommodation fees.
There shouldn't be any additional stress in hiring your photographer for your destination wedding. That's why I offer the option to arrange all the travel and accommodation myself to make this as easy as possible for you.
Included:
A pre-wedding consultation in person or via video chat
Two Photographers for your whole wedding day
Up to 12 hours of wedding day coverage
All travel and accommodation costs included
An online gallery to share with friends and family
Hand-selected Fine-Art prints
Full printing and sharing rights
If you would prefer to arrange the travel and accommodation yourself, I also offer a photography only package too.
You can then add any extras such as destination couple shoots, albums or keepsake boxes on an a la carte basis. Full information can be found in my destination wedding brochure!
Take a look at some other destination weddings I've captured...
"Natasha has been absolutely incredible from the first moment of contact right up until the delivery of our wedding photos.
We flew Natasha out to France for our wedding in May and she immediately got stuck in (not only with her photography but also with the setting up of the venue and offering her creative eye). When Natasha left, we felt like we were saying goodbye to a friend, not just someone we'd hired to photograph our wedding.
Natasha was a wonderful influence on the day or our wedding - she made everyone feel calm and at ease in front of the camera. She was unobtrusive when taking un-posed photos - which are absolutely beautiful. We can also understand now why she has been nicknamed 'The Queen of Sunsets'!
The photos Natasha has provided are just incredible. Her editing is soft and romantic and she does everything she can to make sure she gets the best images. We would not hesitate to recommend Natasha to anyone looking for a photographer for their event - you won't regret it.
Thank you Natasha - for everything. You're a hero 
"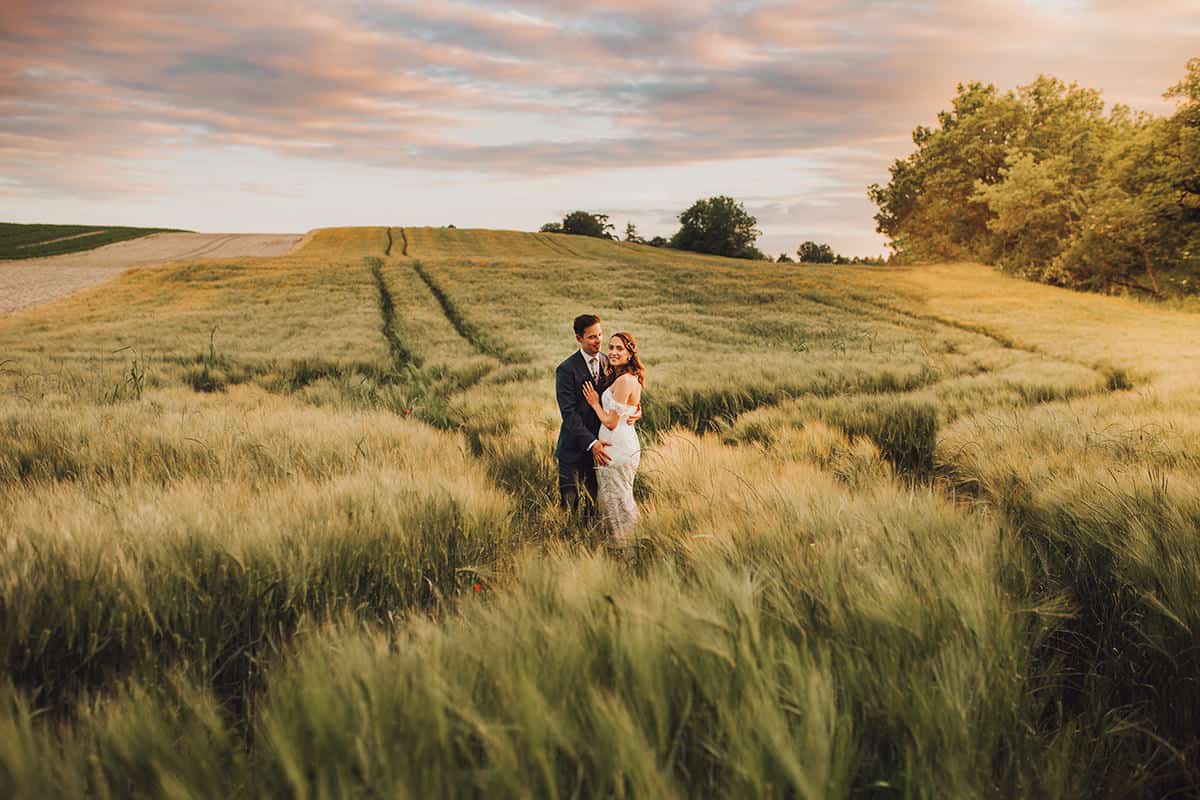 Some of my favourite destination wedding photographs!