Best of 2022 – Honeydew Moments Wedding Photography
Welcome to my best of 2022 yearly roundup!
Oh my goodness where to begin! What an incredible year 2022 was! It was a bumper year with lots of couples wanting to tie the knot after the previous couple of years being so unpredictable.
In 2022 I captured 55 gorgeous weddings! Coupled with the 62 from last season, I've captured 117 weddings in 18 months! Absolutely mental!
Some Personal Highlights
I won two incredible awards this year! I was the winner for the Welsh National Wedding Awards 2022 in South East Wales (which I like to think is the hardest category area because it includes Cardiff!). It was the first year I'd even got through the first stages of nomination so I was just so incredibly chuffed to be a finalist, let alone win the award! Incredible!
The following week I attended the Best of Welsh Wedding Awards and came away with the runner up prize for Best Photographer in Wales! That's second place in the entire country – crazy! Thank you so much!
I captured two weddings in Italy, just 4 weeks apart! The first in Sorrento and the second a full weekend of celebrations in Preggio including a pool party to cure those wedding hangovers!
I became a recommended supplier for The Dorchester in Mayfair and their sister hotel in Ascot, Coworth Park. This involved a face-to-face meeting with the events manager at The Dorchester where I was shown around the venue and we discussed business over coffee in the penthouse restaurant that had 360 degree views of London – amazing!
I also was personally asked to become one of just two recommended photographers at Tortworth Court in The Cotswolds! Their Orangery is out of this world and I'm so excited to have a much closer working relationship with their wedding team in 2023!
I got to capture my first two day wedding celebration over a weekend in July. It was two different cultures too, Sri-Lankan and Indian. So much fun!
Honeydew Moments captured a Wedding at Kew Gardens! My wonderful associate photographer attended a wedding at Kew and did their couple portraits in the conservatories! Bucket list tick!
I finally got to shoot at the iconic Euridge Manor (The Lost Orangery) when I attended an incredible styled shoot there this year!
I hit a milestone of Honeydew Moments capturing 200 weddings in October too! We ended the year on 203! If I included weddings where I was the associate photographer or second photographer I'm sure we could be into the 300's! I'm so incredibly grateful for this job and I still pinch myself that this is real and people really do choose me to capture their weddings! Endless thank yous, you allow me to do something I adore as a job and I'm so grateful!
2023 Goals
Pre-pandemic I was always on top of my blogging, I'd blog every single wedding the same week it was delivered to the couple! But since 2021 where suddenly my workload doubled, blogging has had to take a back seat. It's my job next year to start getting on top of it again so I can show you all the stunning weddings I've been fortunate to be a part of!
I'm also aiming to show up on my instagram stories more! I got into a really good rhythm a few years ago but since getting busy again it's another thing that's fallen by the wayside. Determined to show up more in 2023!
2023 is shaping up to be a much quieter year than the previous two, so a personal goal of mine is to read more books. With a better work/life balance in the New Year I'm hoping to find some time to read more rather than spend all my spare time on social media.
2022 Wedding Photography Roundup!
January
The year started off at the stunning Coworth Park for Elizabeth and Dan's wedding! This was one I was really looking forward to, I knew her dress was designed by Sally Bean Couture and it was a venue in Ascot I was excited to work at! I can happily say I am now a recommended photographer at this venue too, all thanks to Elizabeth and one of my 2023 brides too!
Whilst I was capturing the wedding above at Coworth Park, my gorgeous associate photographer, Ruby, was in Bristol at Berwick Lodge! It's rare to need an associate in January as it's not the most popular month but this date was a good one! 22/01/22!
February
Next up was Mr & Mrs Berry who had a gorgeous February wedding at The Celtic Manor Lodges! The winter sun shone for them as they married in front of their closest friends and family.
Hannah and Nathan had a stunning wedding at Margam Orangery, with little hint to disney, it was truly fit for a prince and princess!
Lydia and Steve tied the knot at a new venue, Woodland House in Monmouthshire. Unfortunately the weather wasn't on their side and it poured for the whole day. But the venue was warm and cosy and had a wonderful atmosphere.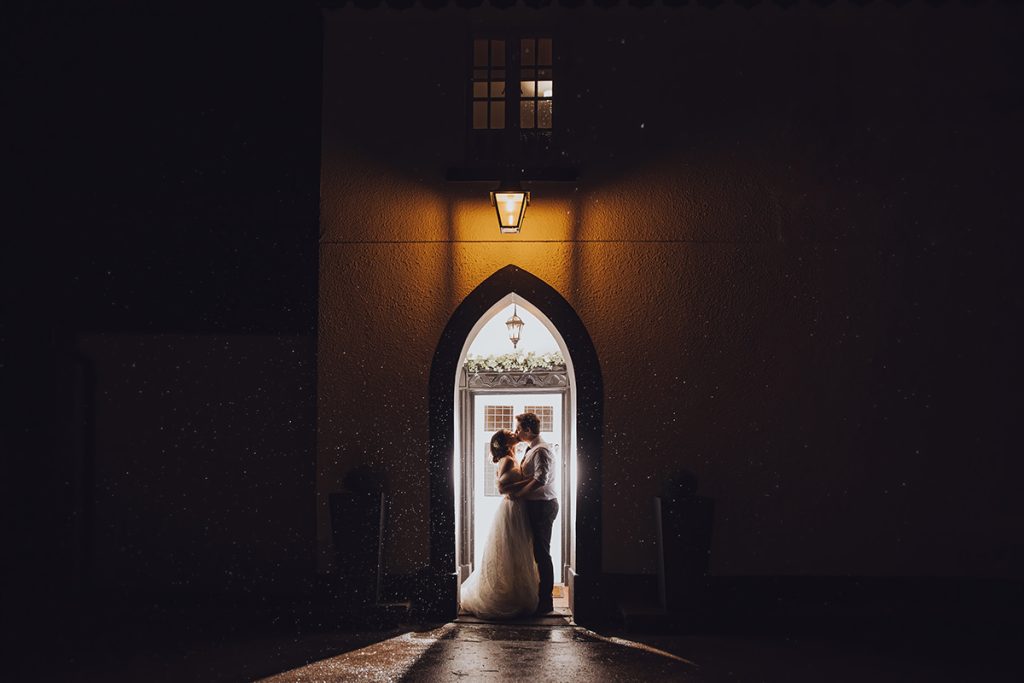 March
March was gorgeous with the daffodils beginning to bloom and the colour coming back into the trees. Lizzie and Mike had a unique wedding at Wellington Barn in Wiltshire. I loved Lizzie's handmade dress and how they walked back down the aisle as their guests hurled tiny soft pom poms at them!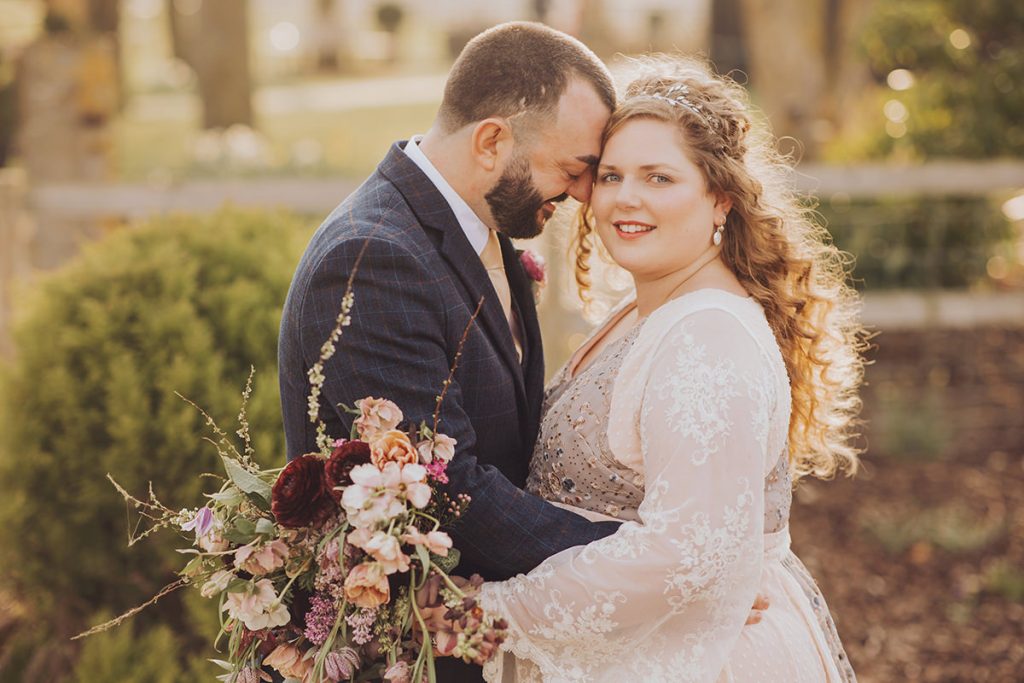 Rosie and Matt had a gorgeous legal wedding in Taunton Registry Office before their big day at Over Barn! They had sunshine both times and it was such a pleasure to do it all twice!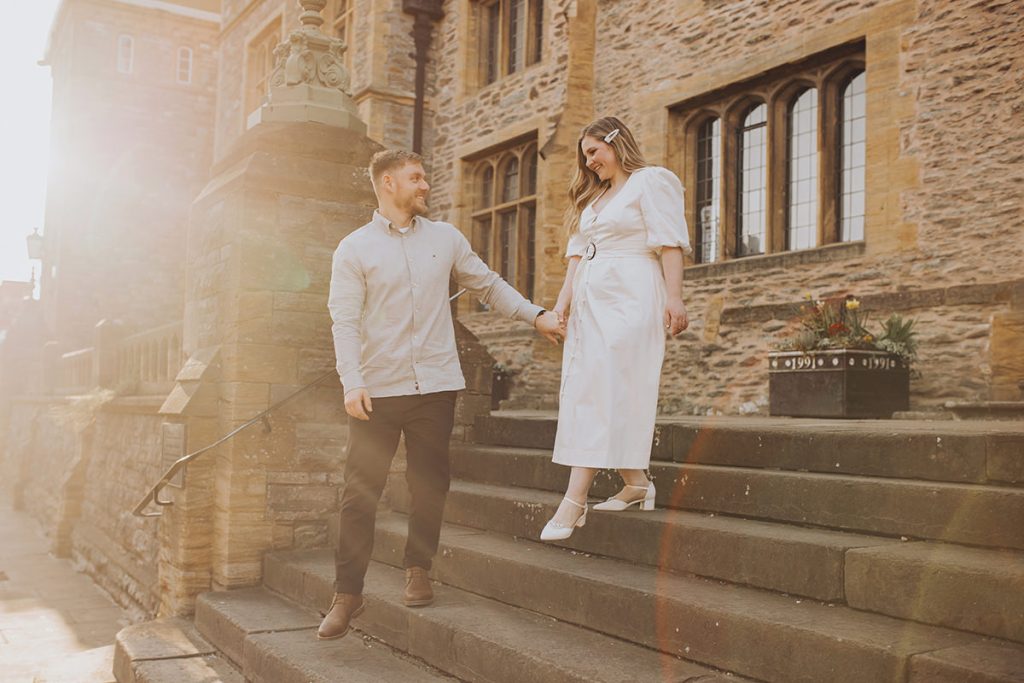 April
April was my busiest month by far with 12 gorgeous weddings including one in Italy! 12 is the most I've ever done in a month and I'm not exactly sure how I got through it! I'm not sure I did much else but shoot wedding, recharge batteries, sleep and repeat!
It all started at Court Colman with Jadey and Ryan! Their whole day was bags of fun and they even got lucky with some magical April showers in the sunshine!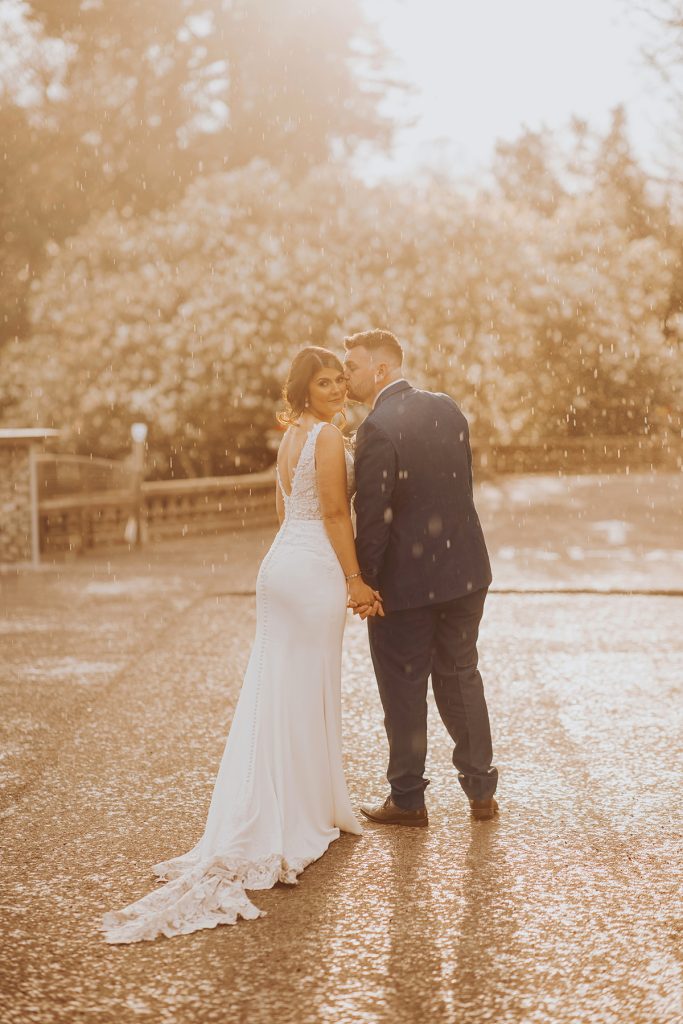 Next it was a triple header weekend with 3 weddings. Starting at Craig Y Nos Castle!
Followed by Folly Farm Centre with Kirsten and her stunning knee length green and pink dress!
Finally ending up at Syrencot where Andy and Rosie had their adorable dog as their ring bearer! Pawfect!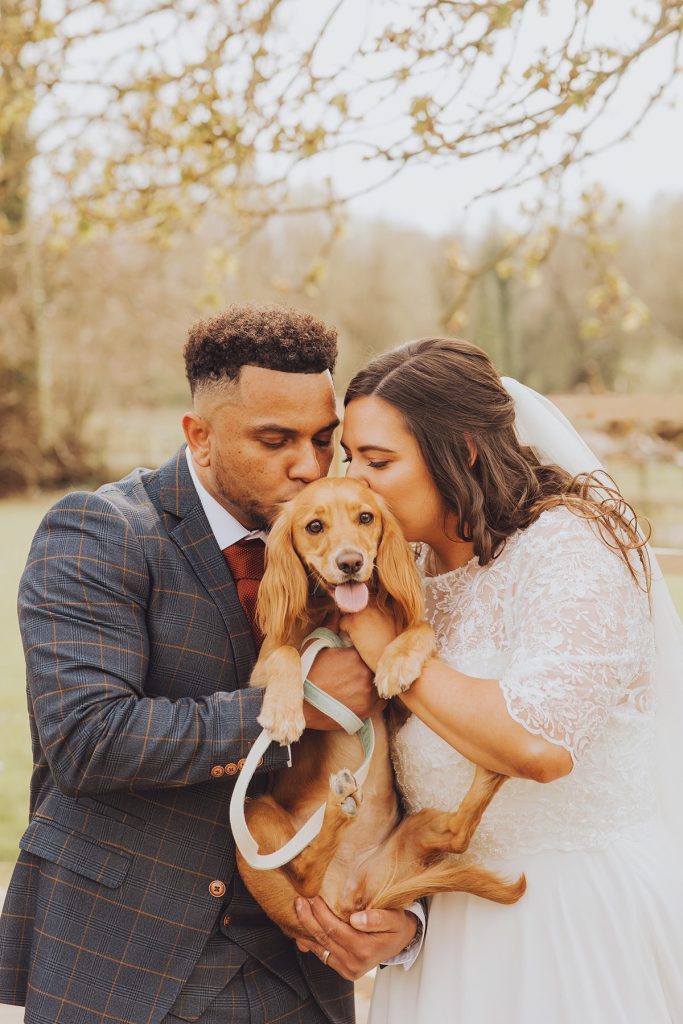 Next up was Ceri and Justin who flew all the way from Florida to have a gorgeous blessing in Ceri's home country of Wales.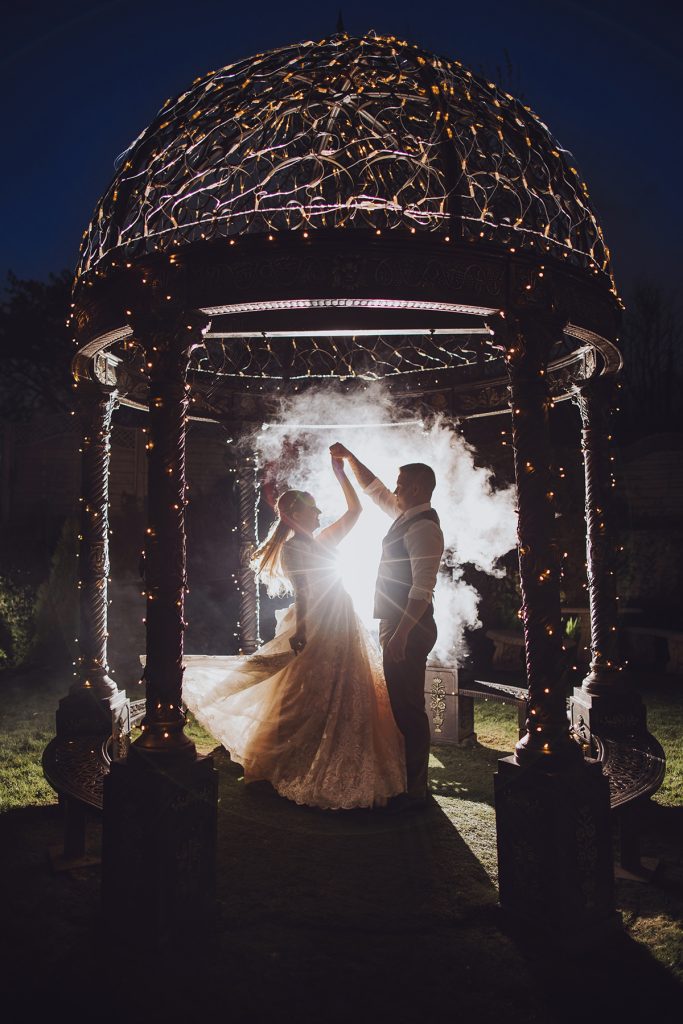 Kayleigh and Barry married at Coed Y Mwstwr and had the first perfect warm sunny wedding of the year!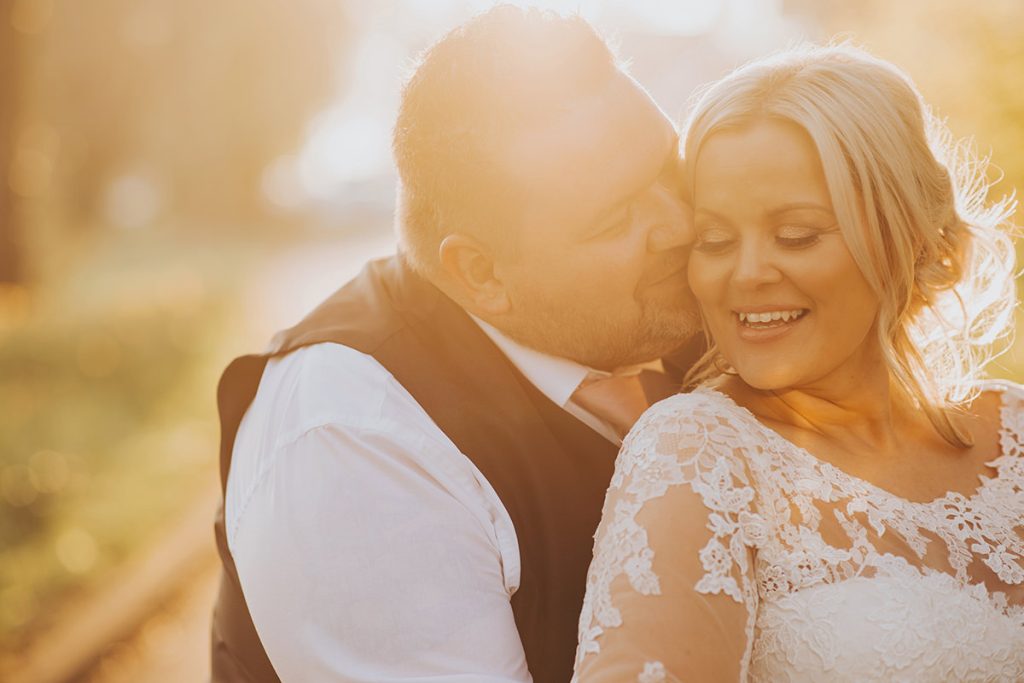 Amy and Conor had a stunning castle wedding at Hensol in the middle of April and finished it off with a stunning sparkler exit.
The end of April took me back to Sorrento in Italy! The first destination wedding since pre-pandemic times! Sorrento is such a beautiful city and despite the weather, Fran and Rhys had the most incredible day. Looks like you can't guarantee the weather even at a destination wedding!
Whilst I was away in Italy, my amazing associate photographer was capturing Pippa and Jack at Kew Gardens! What an epic location!
Back from Italy and it was straight back to Lucy and Tom's black tie wedding at Llanerch Vineyard!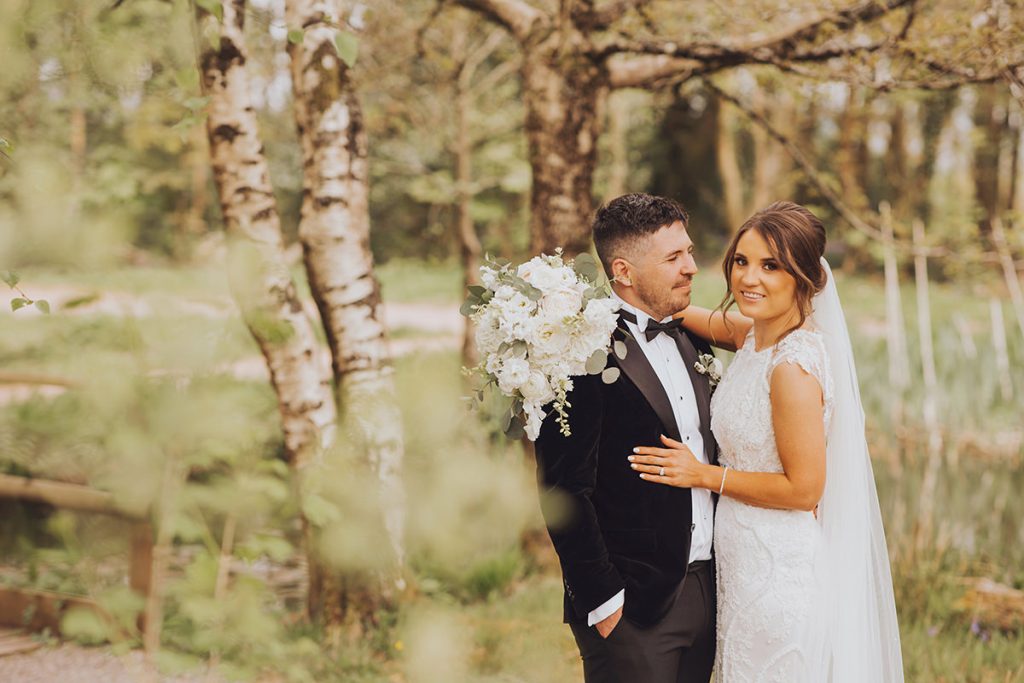 The crazy busy month of April came to an end with Karla and Charles at Syrencot!
And finally, whilst I was at Syrencot with Karla and Charles, my wonderful associate photographer Sheetal was at the stunning Gileston Manor in Wales for Anna and Gavin's perfect wedding day!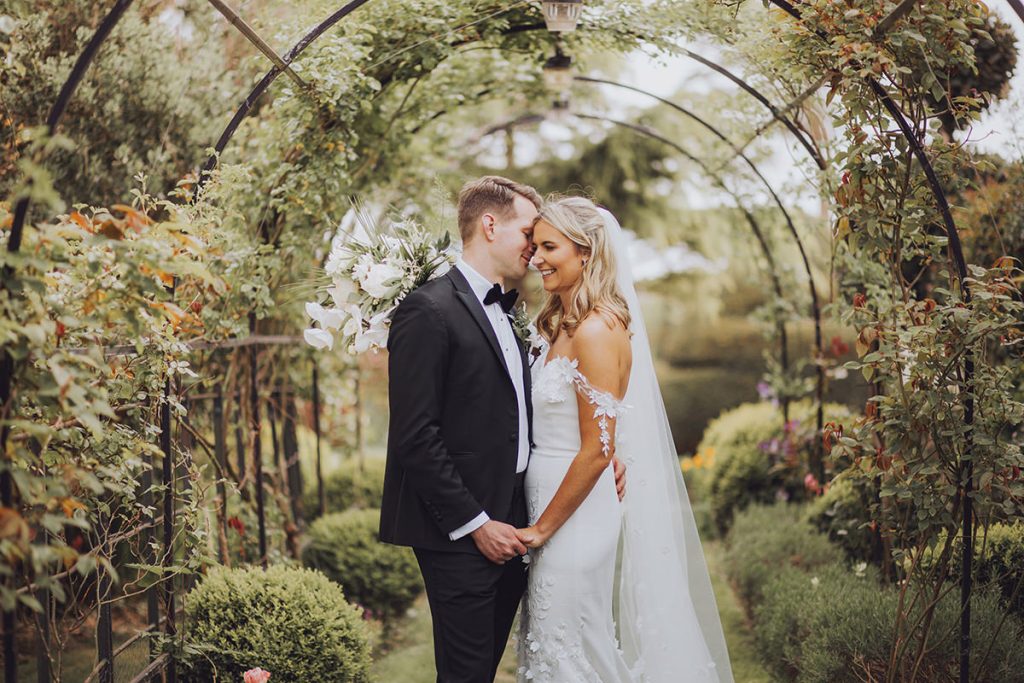 May
May felt like was a much quieter month than April which I was really grateful for as it gave me chance to catch up on the editing! But I still had 6 gorgeous weddings, starting with Casey and Nick at Stone Barn in the Cotswolds!
Brittany and Conor moved their Syrencot wedding forward from October to May and kept their original autumn colour scheme which I loved!
After a couple of weeks off, and to catch up with the mountain of editing, I was back to it for Laura and Conor's hot spring day at Rosedew Farm.
The following week I was boarding a plane back to Italy to capture the 3 day long celebration of Lauren and Dermot! They planned an incredible weekend full of lemoncello, gelato and pool parties!
Whilst I was away in Italy, Sheetal my associate, captured Brogan and Mike's sunny day at Llechwen Hall!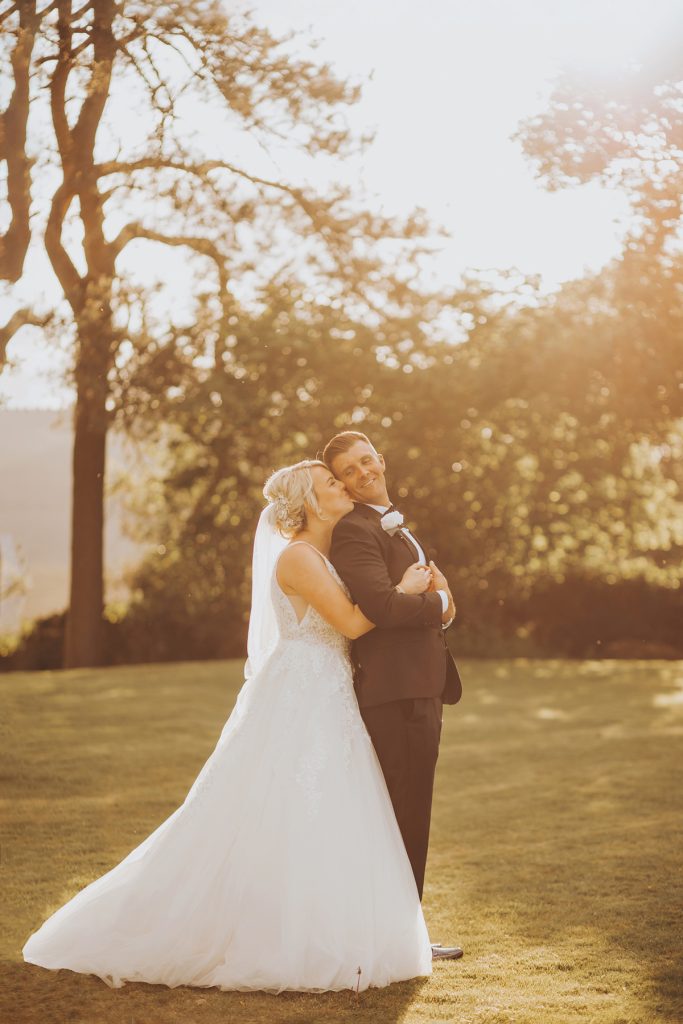 Back on home ground and I was back again to Llanerch Vineyard for Sophie and Rhys's stunning sunny day.
June
June began in Bath at the wonderful Priston Mill for Paige and Carls day!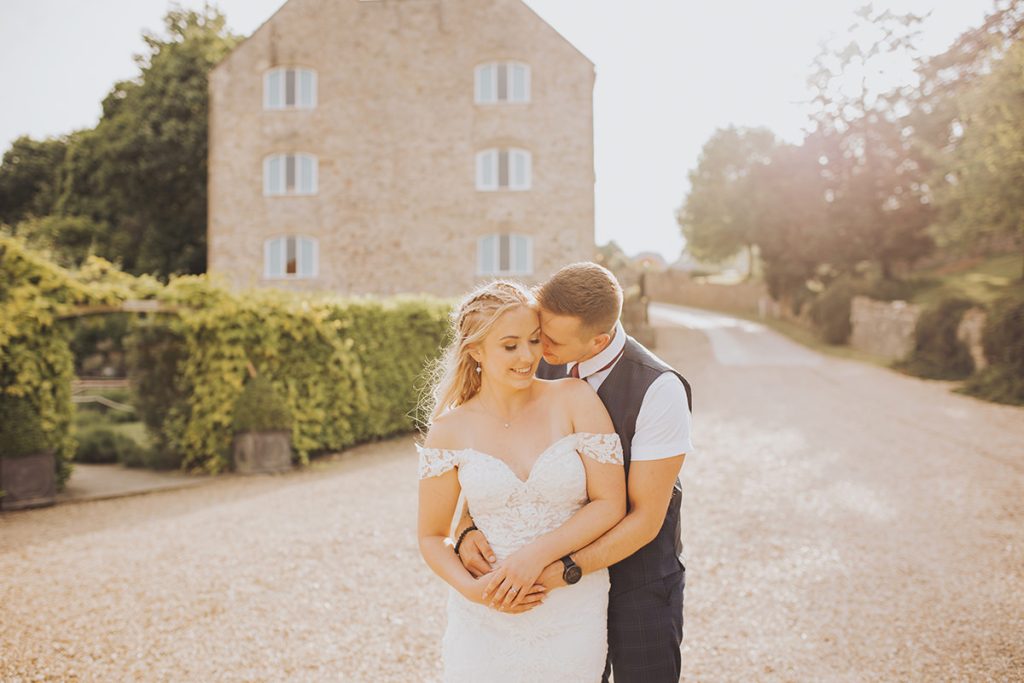 Next it was over to Oxwich Bay for Laura and James's church wedding followed by a beachside marquee!
The following day I was at Pencoed House for Emma and James to tie the knot!
This was the wedding I thought might never happen! With Vera living in Russia and Mike in Switzerland. Mike and Vera had so many things against them, first covid then the war in Ukraine. They finally managed to tie the knot in Mike's home country of Wales.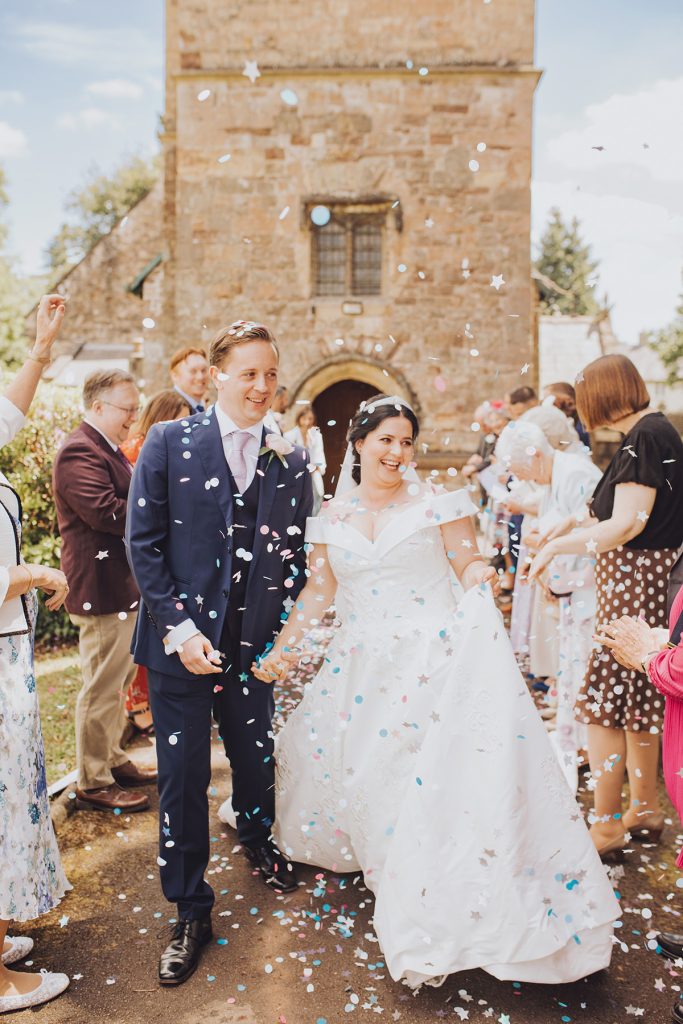 Sophie and Toby married in my home town's town hall before heading to the incredibly floral Houghton Lodge near Romsey.
June finished up with Stephen and Hollie at Eastwood Park which is so local to me and yet I hadn't heard of it until they got in touch. It's such a beautiful place!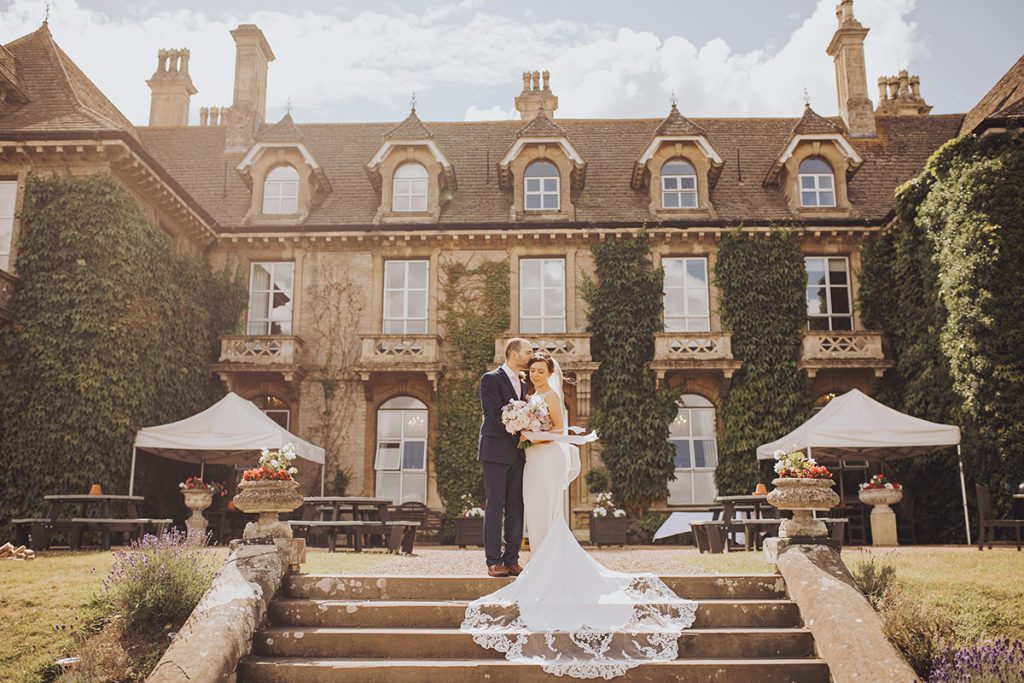 July
July began at Tortworth Court for the second time I got to photograph Nicola and Tom's day here! They had a micro wedding back in 2020 and brought all their guests back in 2022 for a wedding blessing and a big party!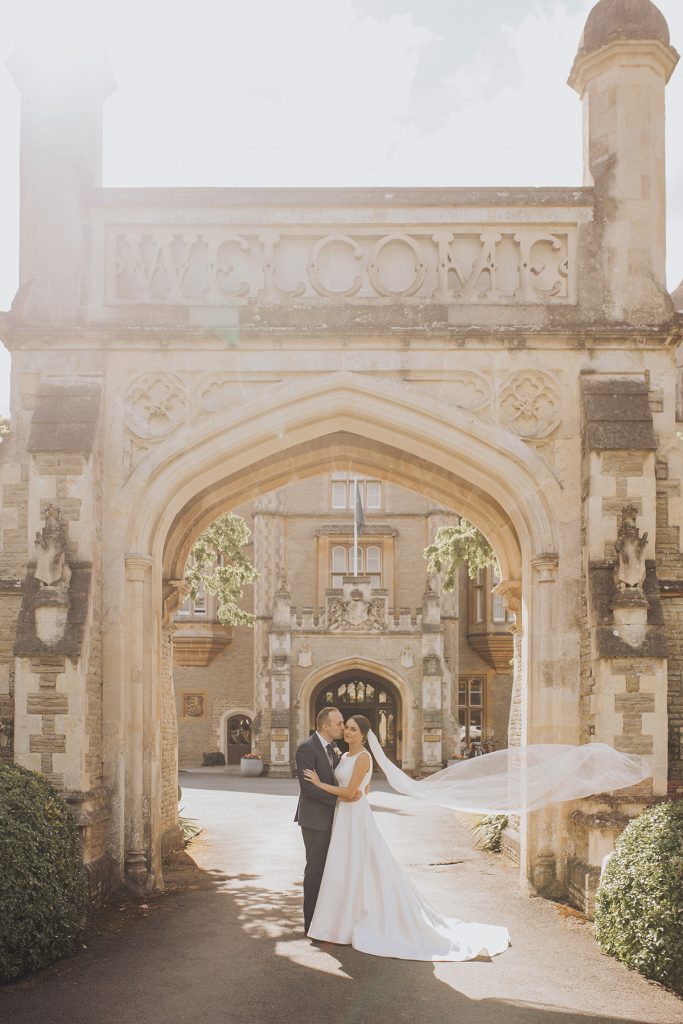 The following week I was at Rockbeare Manor which is slowly becoming one of my favourite venues to work at. The rooms are stunning, the light is unreal and the sunsets are out of this world!
The next weekend was a double header with two days of celebrations at Hamswell House in Bath for Chalini and Mohit! The first day of the weekend was a Sri Lankan ceremony to celebrate Chalini's heritage. The following day was an Indian ceremony to celebrate Mohits. The whole weekend was full of fun, colour and love and it was a pleasure to capture!
On a sunny Tuesday in July, I travelled down to Cornwall at to Polhawn Fort to capture Rebecca and Eric's epic outdoor wedding where they ended up getting in the ocean at sunset!
Charlotte and Ryan had a beautiful wedding at Oldwalls in Gower. We took a trip to Rhosilli Bay at sunset and it was the best decision!
Katie and Adam got married in a floral wonderland! I mean, the Spinny in the gardens of Rivervale Barn in Hampshire! So beautiful!
August
August began at St Pierre in Chepstow for Kirsty and Shaw's stunning day!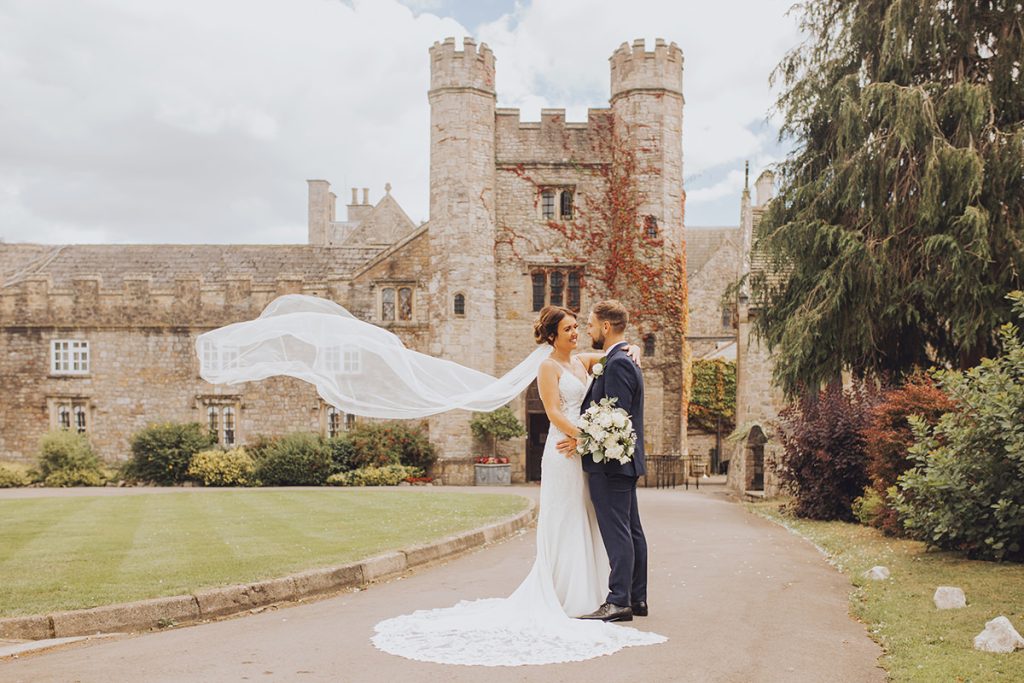 Next was a beautiful wedding at Cardiff Registry Office for Emma and Jack.
Amy and Huw had an incredible day at Hyde House and they were blessed with an unexpected beautiful sunset too!
Samantha and Huw had a stunning wedding at Llanerch Vineyard in the middle of August. The perfect day to blend their two families together.
Back to Syrencot for Sophie and Dan's day who had their cute dog play a huge part in their wedding day!
The final wedding of August was Roshneen and Alex who got married at home in a stunning garden wedding!
September
This is a wedding I'll never forget! Emily and Mike had an incredible day at St Audries Park in Somerset. They had an emotional ceremony with their own vows and finished the night with their own DJ set – epic!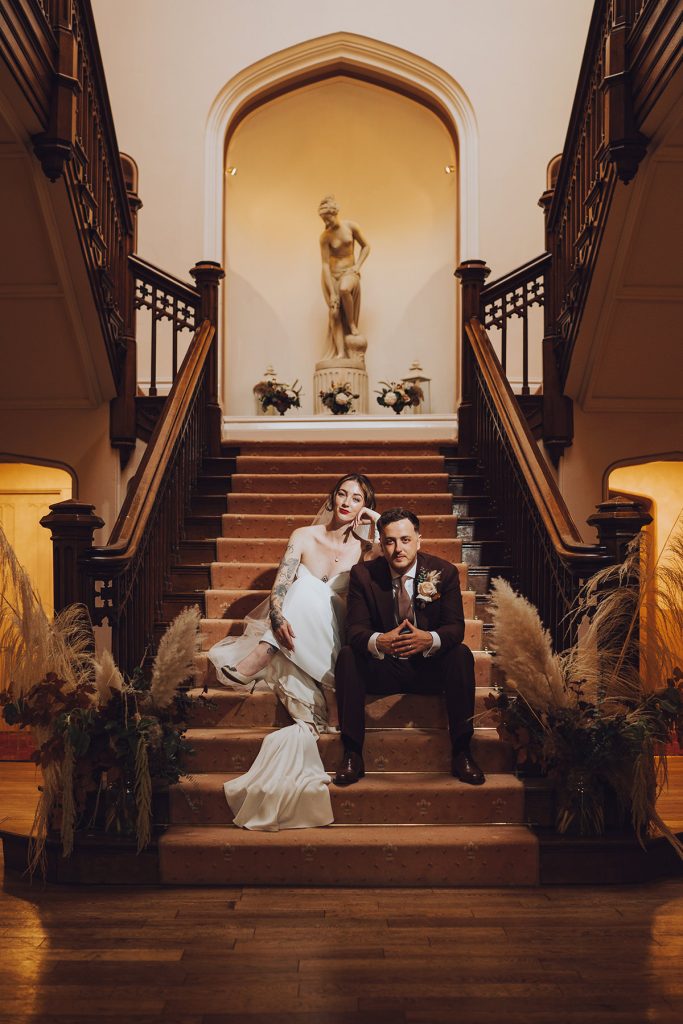 Jenny and Michael's wedding took me down south to Bournemouth where we had fun with coloured smoke bombs on the beach!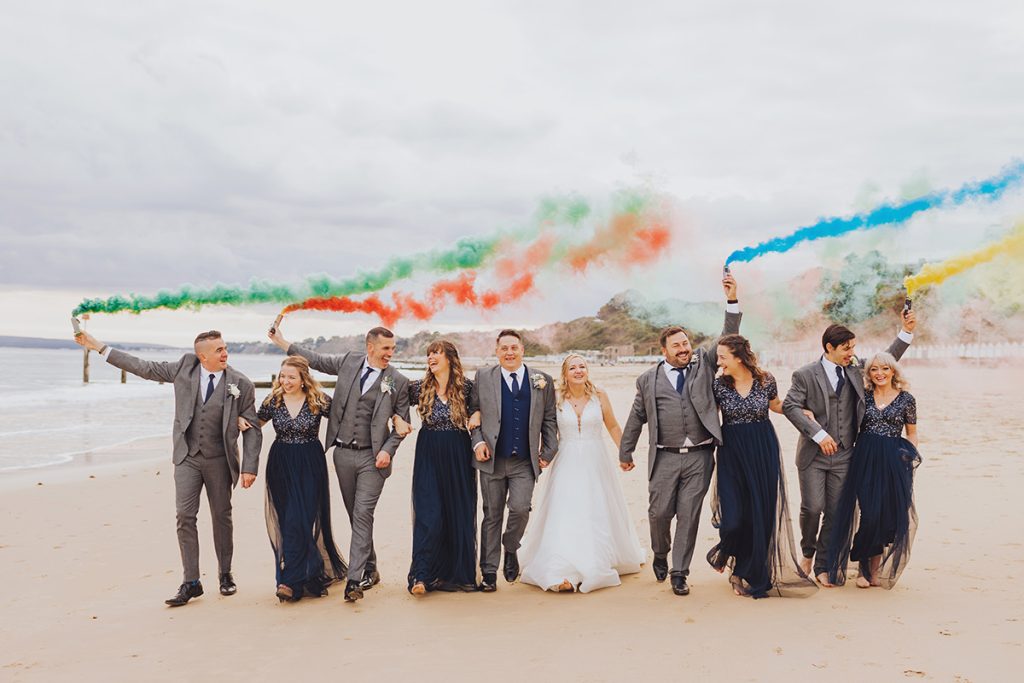 Whilst I was having fun on the beach, my associate photographer, Aimee, was up in Wales in the gorgeous forest to capture Vicky and Alex's handfasting ceremony!
Annmarie and Tony had a stunning ceremony in the iconic Castle Coch!
October
The beginning of this month I was back at St Audries Park for Amber and Greg's beautiful wedding day!
I was so excited to be back at Margam Orangery for Zoe and Zoee to get married! It was an epic day and we finished the night with the shot below!
I was back at Tortworth Court for Toby and Elise's autumnal day at the end of October. They flew back home from Australia, where they now live, to get married here and it was SO beautiful!
The final wedding of October was back at Syrencot and we were blessed with this incredible candyfloss sky!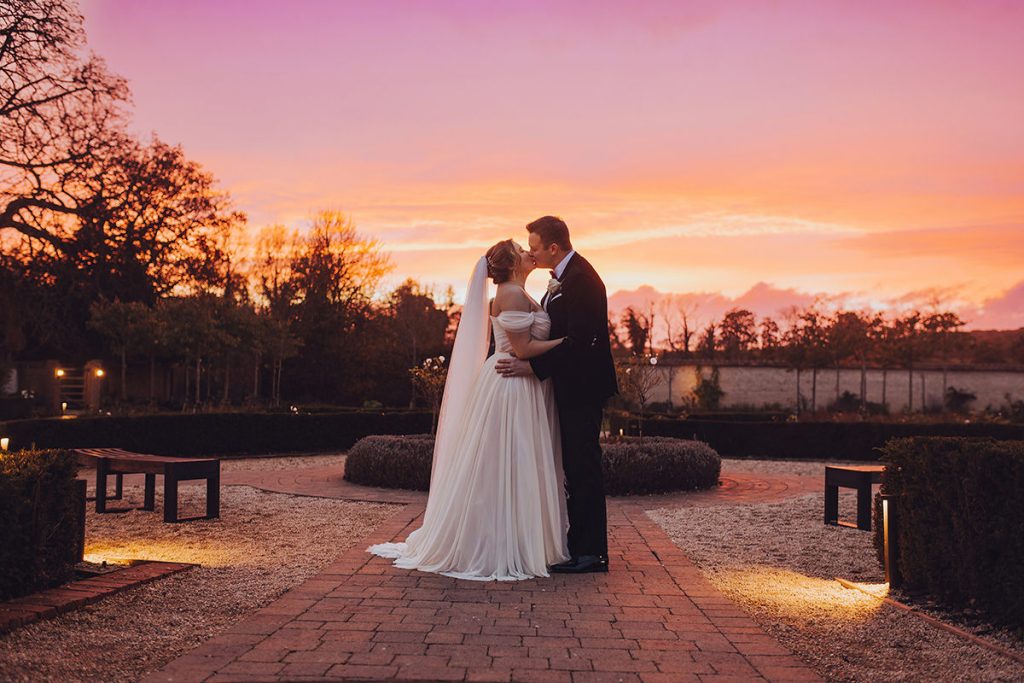 November
I had one wedding of my own in November and one where I was an associate for another photographer (not pictured). I was back at Syrencot for Katie and Reece's day and it was nothing short of perfection!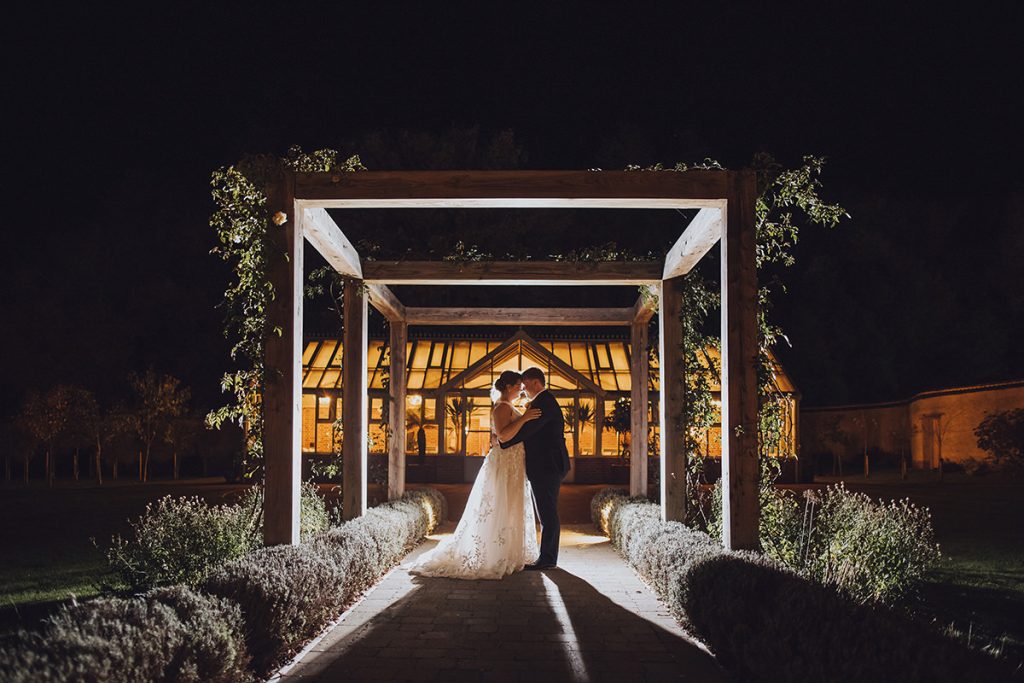 December
The final wedding of 2022 was in Clyne Chapel in Swansea and we got the most gorgeous winter sunshine come through the trees!
I hope you enjoyed my best of 2022 yearly roundup! This whole year has been such a whirlwind, I feel like I've barely stopped but I wouldn't change it for the world. I'm so grateful for every single person who supports my business. Whether that's liking my social media posts, being on my mailing list or booking me for your wedding – I appreciate it all!

Check out some other blog posts