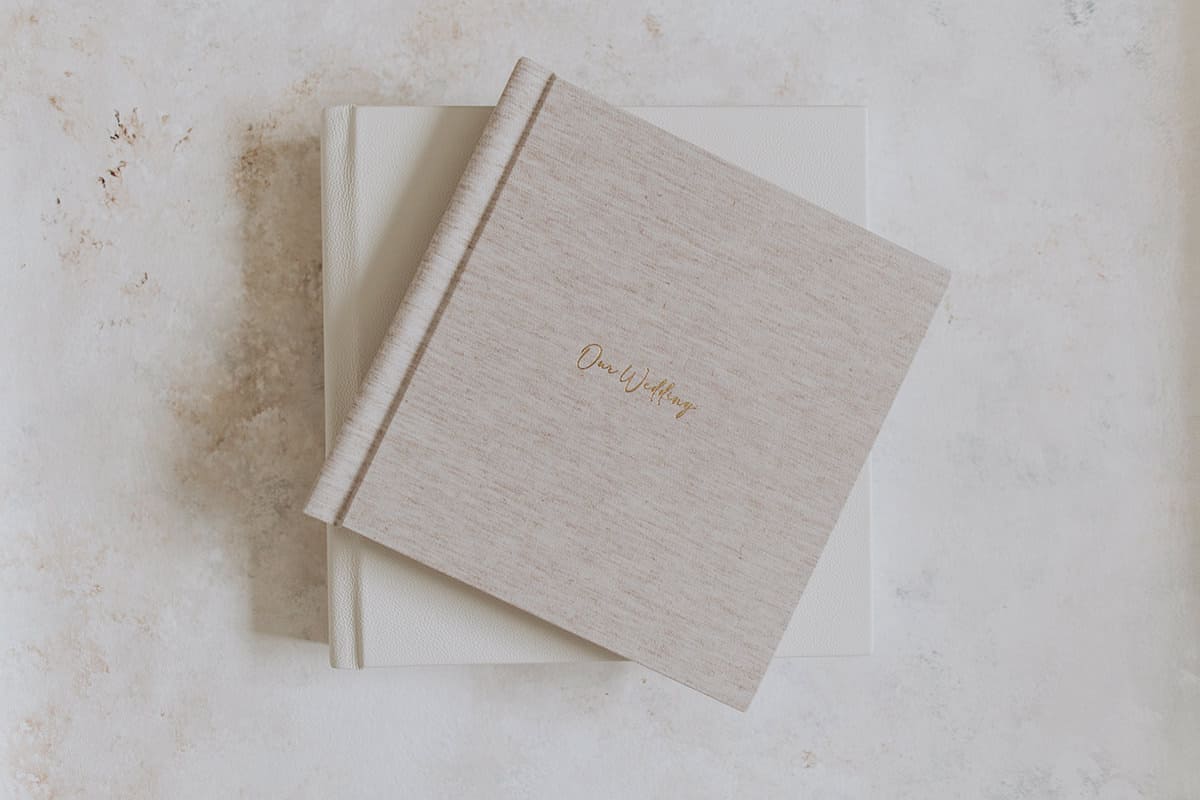 "Fine-Art Wedding Albums: Because your grandkids won't be on Facebook"

Natasha Ford – Honeydew Moments
As soon as I started capturing weddings back in 2016, I knew I wanted to be offering albums to my couples. Photographs are made to be printed not filed away on a computer never to be seen again.
I use Folio Albums as my album supplier because I believe them to be the best. Their standards in the quality are second to none and their brand values match up with mine perfectly.
As a British based company myself, it was important to me that the albums I offered had the lowest carbon footprint they could. Folio Albums are based in Yorkshire, UK.
The packaging they use is all environmentally friendly and all the leathers they offer as cover options are chosen for durability and sourced from manufacturers with strict animal welfare policies.
There are so many reasons I believe you should invest in your wedding album but first, let's address the elephant in the room.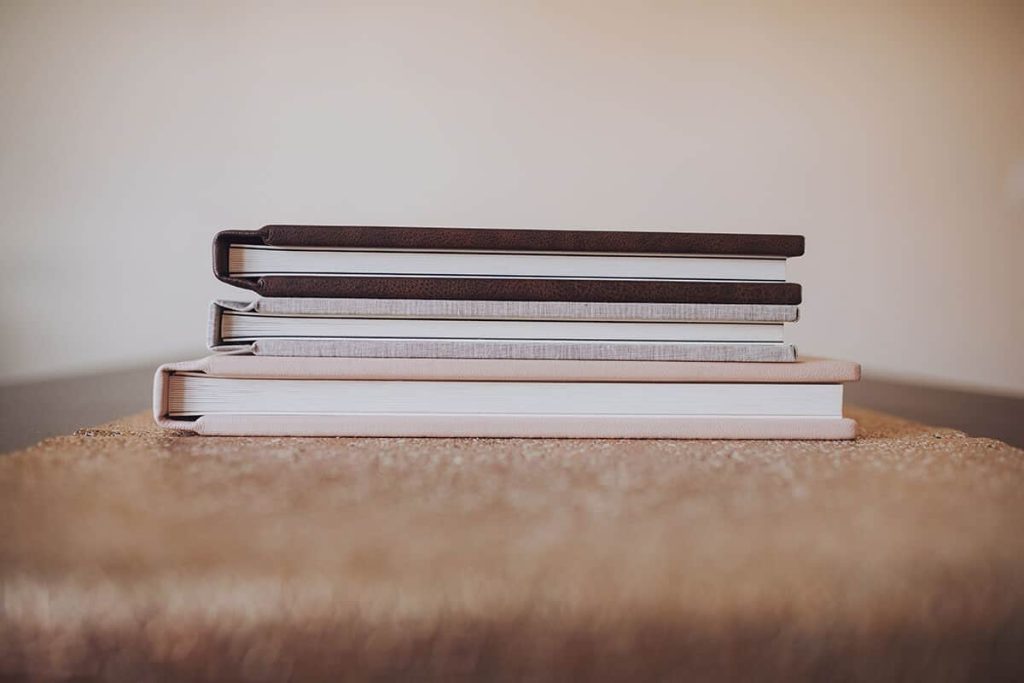 But wedding albums are expensive!
A good quality wedding album from a professional photographer has an average spend of about £500 – £700. The main reason for this is wedding albums are meant to be around for decades, not years.
You hired a professional to take the photos so why not hire a professional to print the photos too? A high-quality professionally printed wedding album will last centuries as long as it's well looked after.
Considering that we can all easily spend that amount of money on the latest gadget, which will no doubt need an upgrade in a few years, albums last way beyond that.
One of the best things about a wedding album is that you don't have to pay for one straight away because you can order one once the wedding is over. If you got some money as a wedding gift, why not consider using some to put towards the album?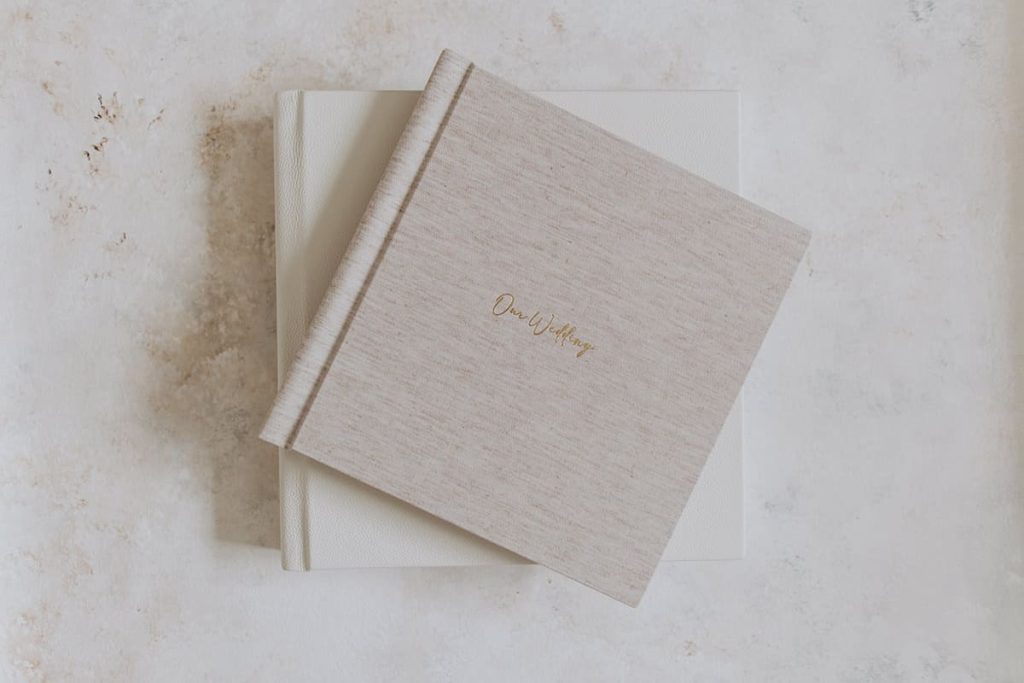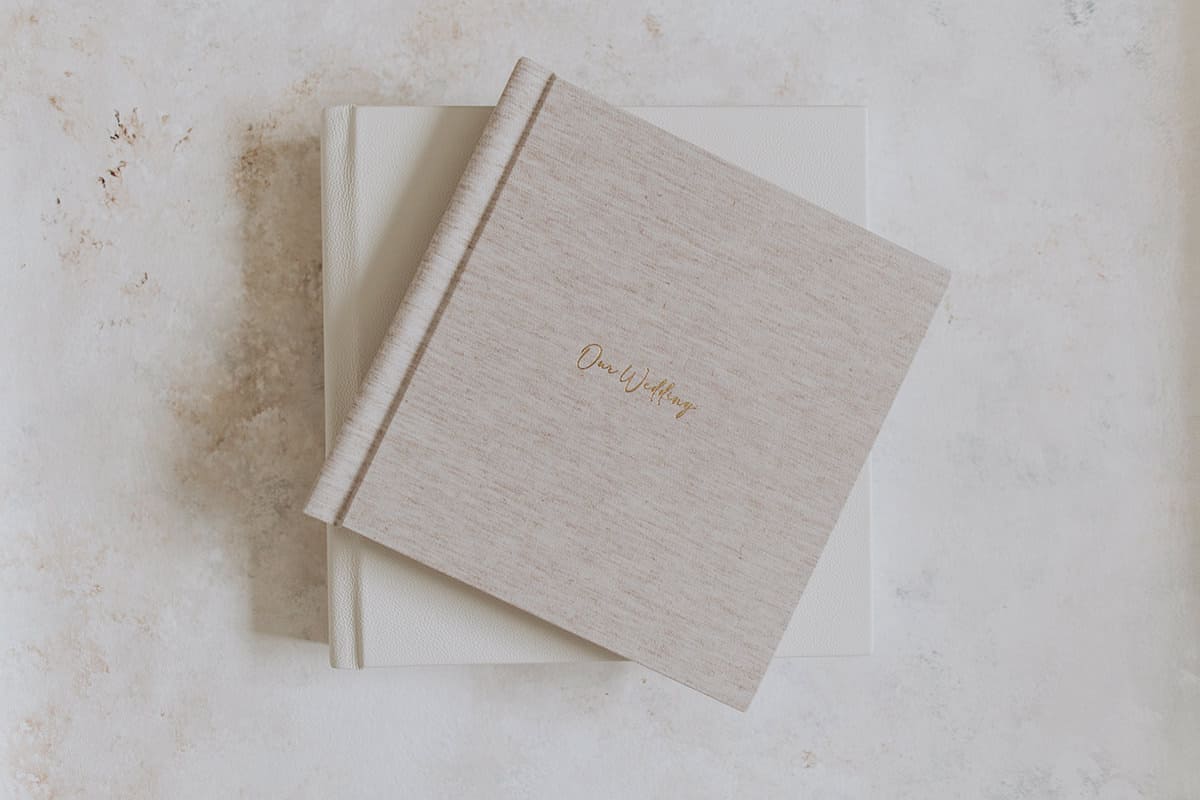 Wedding Albums will stand the test of time
When I first started out capturing weddings, I was offering my couples their wedding photographs on CD-DISC! That was only a few years ago but things have changed so quickly. I moved over to USBs in 2017 and eventually phased those out in 2020 due to the latest computers not catering to the USB ports any longer!
Technology moves so fast, remember floppy discs and cassette tapes!?
Prints will never go out of fashion and an album is forever.
Professionally printed albums will also physically stand the test of time too. A professional album will have taken into account things such as ink types, archival quality paper and colour calibration.
Some cheaper 'album' printers that you can find online do not consider these aspects. The typical online album you can buy won't last anywhere near as long as a professionally printed album.
Have you seen your parents or grandparents wedding photographs? Are the prints crisp and vibrant like they were printed yesterday? I can't imagine they are.
By printing professionally, you can open up your wedding album decades down the line and see your wedding photographs as rich and colourful as they were on the day you got married.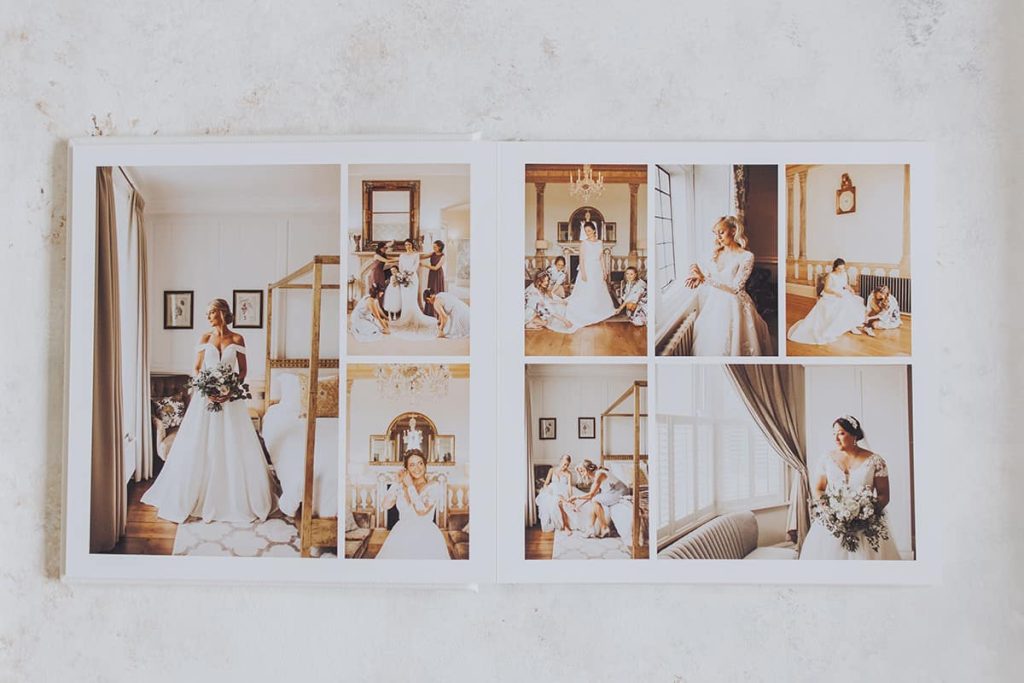 They create a shared experience
"When you buy a wedding album – you are buying the experience that your children, grandchildren will have with your memories. They will flip the pages and debate who was who. They will laugh at the fashions and marvel at how much they looked like you. This is just not the same when you are viewing photos on your computer or television screen. It all becomes image – you miss the experience."

Tux & Tales
By printing your photographs, you'll actually look at your photos more often than if they stayed on a computer. Having an album in a bookshelf or on your coffee table makes it so much easier to pick it up and relive your wedding day.
You'll show it to your friends who pop over for a cuppa, your children will ask to see what you looked like on your wedding day and you can tell the love story of how your family began.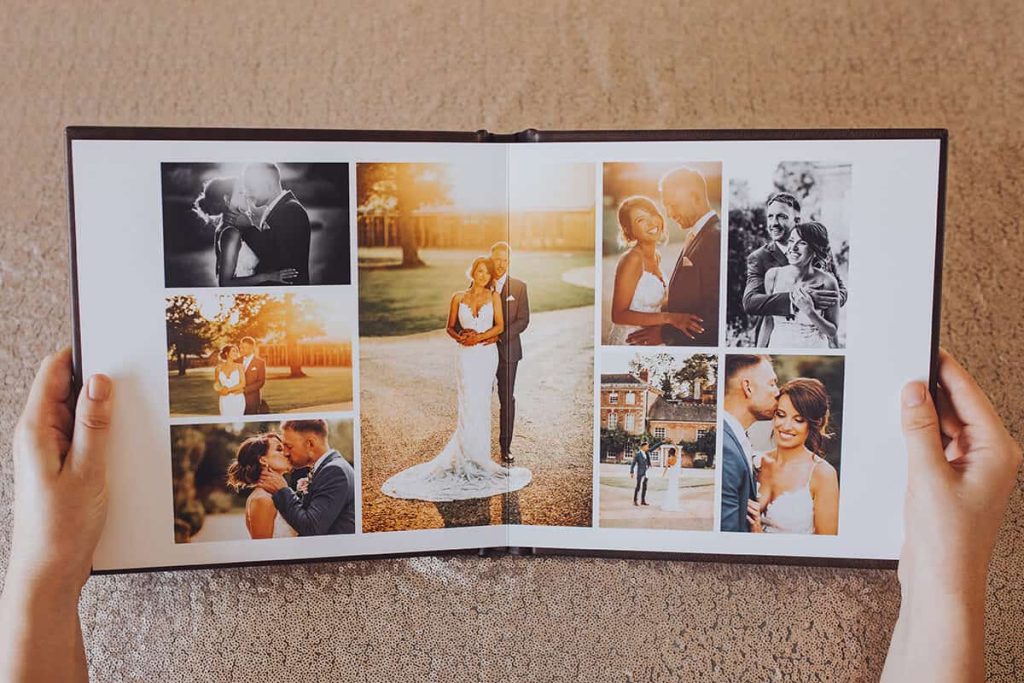 You may not get round to it yourself
Life after a wedding can get busy pretty quickly. Suddenly you'll realise the years have gone by and you still haven't designed and printed your wedding album.
By leaving this to your photographer to handle, it takes the pressure off of you. I offer albums within packages so you know you've definitely got one as soon as your wedding has happened.
I also offer an album deposit scheme. This is perfect if you're not sure what size album you'd like but know you would like to invest in one. This deposit keeps you accountable after the wedding to make sure you get your professionally printed wedding album in a timely manner.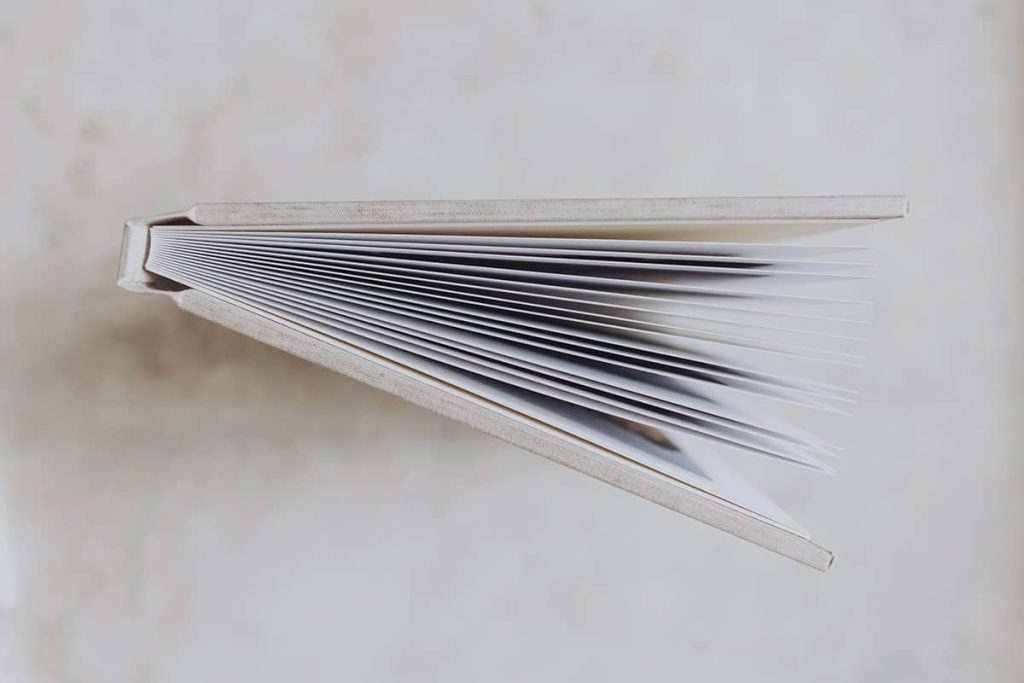 Wedding Albums make for brilliant gifts
Wedding albums make the best presents! Parents and grandparents love gazing at wedding photographs- especially yours! There's no nicer gift than an album to thank them for their help with your wedding or even as a gift for Christmas.
I also offer smaller and less expensive albums for gifts too. They are 6″ x 6″ duplicates of the larger albums and are the perfect present.
They are designed and printed professionally

Designing a high-quality aesthetically pleasing album layout can be time-consuming and confusing if it's not something you've done before. By leaving it to your wedding photographer you're in safe hands with someone who does this process often. I have specialist software and an incredible album supplier to professionally print your album.
Okay, you've sold me on wedding albums! How does it work?
All my Fine-Art Albums come with:⁠
20 Lay-flat pages (10 spreads) with an invisible crease⁠
Archival quality materials to last a lifetime⁠
A choice of two paper thicknesses⁠
Incredible range of cover personalisation options ⁠
Full grain leather or vegan options available too⁠
My Fine Art Albums start at £550
⁠The process is super simple:⁠
⁠
1. Choose your favourite 40-50 images by using the favourite tool in your online gallery⁠. This way it's a curated story of your day and not too busy a layout.
2. Choose your cover options and personalisations⁠ via a questionnaire I'll send you
3. I design your album using professional design software and a colour-calibrated screen to layout and design your album. I then send you an initial online proof of what it will look like⁠.
4. You let me know any changes you'd like to make to the design of your album.⁠
5. Pay your invoice and I send it off to print! – Woohoo!
6. Your beautiful album shows up at your door and you have this incredible heirloom to pass down through generations .⁠

If you'd like to start your album process, get in touch!

Check out some other blog posts