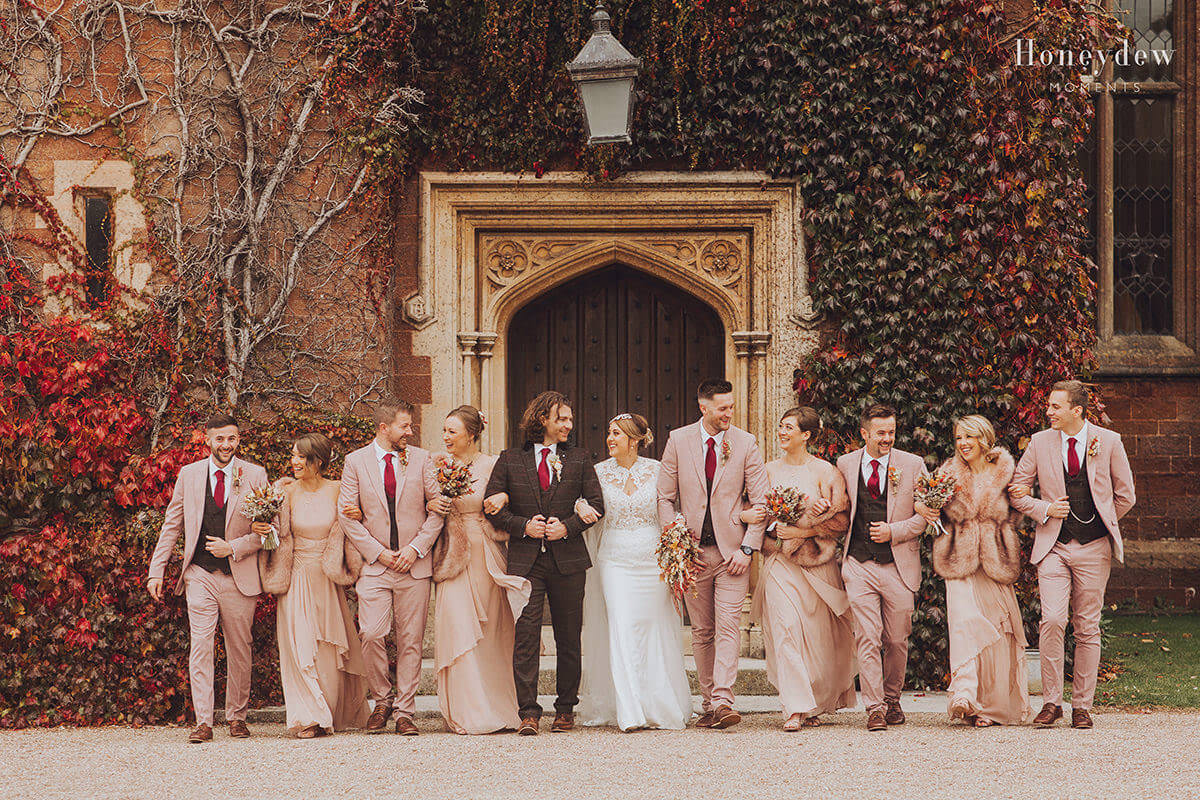 St Audries Park Wedding – Mr & Mrs Parris
If you're planning a St Audries Park wedding in Somerset, you'll love this!
Becci and Ryan married at a St Audries Park wedding, which is a manor house in Somerset with views across a deer park! It was November 5th and they perfect autumn wedding! The sun even came out for them for a little while too!
The Ceremony
They married in the adorable church that sits at the entrance to St Audries Park. They planned to have their guests meet in the Main hall before they all got on an old style bus to take them to the church! It was such a good idea!
They exited the ceremony under a tunnel of rainbow ribbon sticks waved by their guests, which I loved.
The Beach
The couple wanted to have their photos at a nearby beach that has a beach waterfall! So we travelled together in their wedding car to this epic spot! It was utterly beautiful! I had no clue it was there and so close to their venue!
The Reception
Back at the venue they were greeted with confetti on the staircase! After some family photos and a surprise visit from their dog, they sat down to eat. They decorated the room with pumpkins and autumnal pine-cones. It looked great!
The Evening
No 5th Novemeber wedding would be complete without some fireworks! After their first dance everyone went outside to enjoy sparklers and fireworks. It was the perfect way to end the day.
Why St Audries Park is a great place to get married
St Audries Park is really peaceful and secluded, and is one of the best places to get married in Somerset. The venue offers onsite bedrooms so guests don't have to leave early. Also there are so many beautiful spots that are perfect for photos.
If you're planning a St Audries Park wedding, get in touch! I'd love to hear from you!
Want to see another wedding at St Audries Park? Click here!
Suppliers:
Dress: Alaina, Maggie Sottero from Sassi Holford, Taunton
Shoes: Diane Hassall
Make-up: Kaisha Nadine
Hair: Erin at The Hair Bar
Florist: Florence & Flowers
Photobooth: Luster Moon
Fireworks: Firemagic

Check out some other blog posts