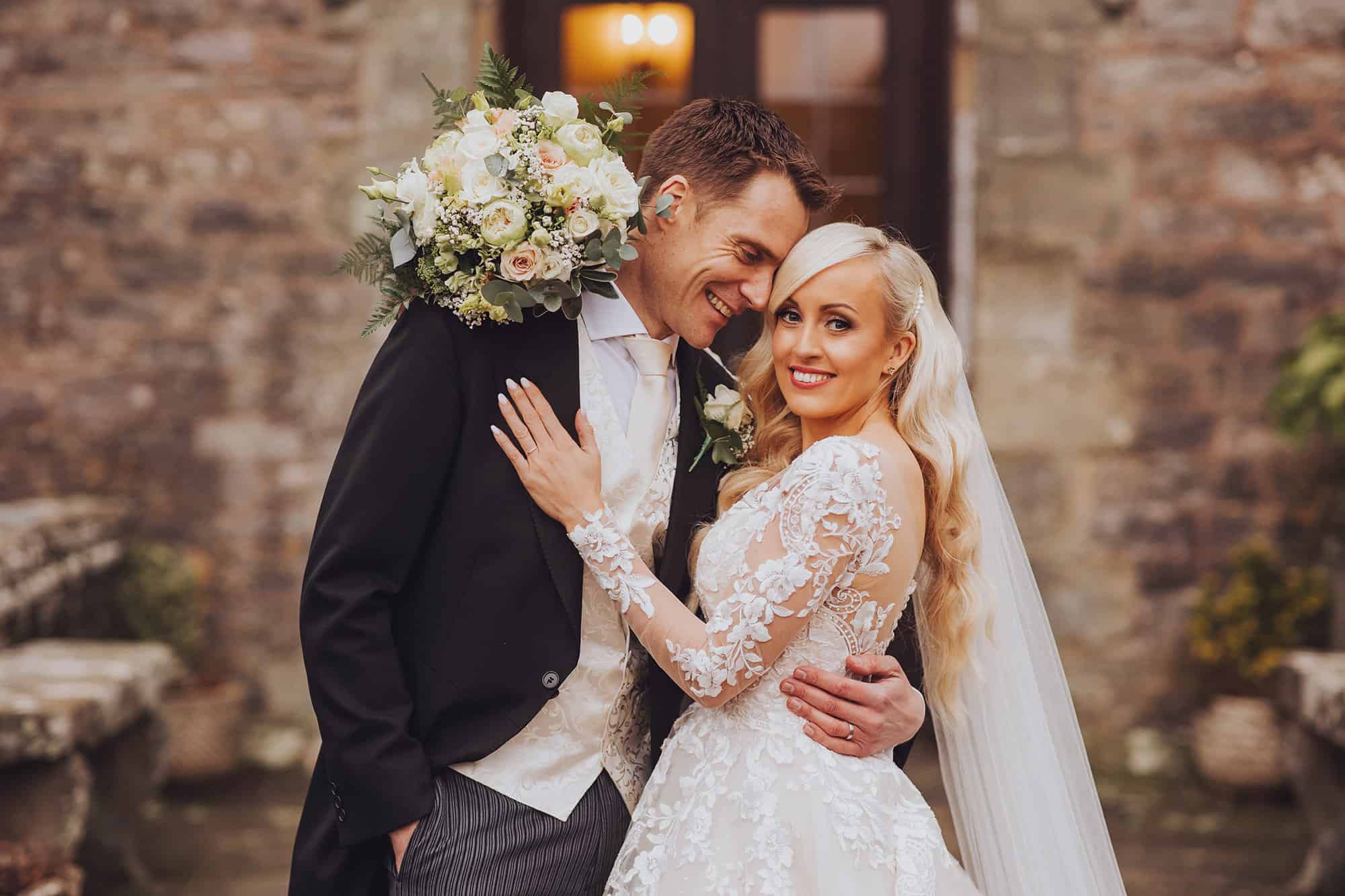 Clearwell Castle Winter Wedding – Mr & Mrs Thatcher
Planning a winter wedding at Clearwell Castle in Gloucestershire ? You'll love this wedding for inspiration!
Charlotte and Gregg got married at a Winter wedding at Clearwell Castle, which is a breath-taking castle in Gloucestershire with stunning grounds. It was the most beautiful wedding and the epitome of a winter wedding in the middle of December.
The Clearwell Castle Winter Wedding Ceremony
The ceremony was a beautiful service in Clearwell Castle's gorgeous ceremony room. During the ceremony Charlotte's very proud dad gave her away. It was really beautiful.
They decorated the room with simple flowers, which I loved because the room is so gorgeous without needing to do too much to it. I love this venue because the light is gorgeous for portraits and candids. Weddings at Clearwell Castle are amazing, because the surroundings are just incredible.
Why Clearwell Castle is a great place to get married
Clearwell Castle is really peaceful and secluded, and is one of the best places to get married in Gloucestershire. The venue offers an amazing atmosphere for a wedding – and there so many incredible backdrops that are perfect for photos. I love an archway and there is the most beautiful archway on the road into the venue that's perfect for night time photos.
The Reception
Charlotte and Gregg had a cocktail drinks reception in the afternoon out the front of the castle after they'd walked under their confetti tunnel. After the emotional speeches they went down to the party! I love the dance floor at Clearwell Castle because you go into the old wine cellar of the castle where there are no window at all so perfect for throwing all the shapes!
The Couple
The couple got in touch with me last year, and their enquiry honestly blew me away! They said:
"I absolutely love your photography and everything about your work, I think your photos are simply stunning! I am so adamant no one else can do a better job at photographing our wedding than you, I am keeping my fingers crossed that you are available to book for our wedding day? Having you as a photographer is really one of my top priorities, if you can't do this date we would look at another date option!"
I loved that they just really wanted me there!
"WOW WOW WOW!!! Oh my god I love them (and you!!). Honestly blown away by your photography skills they are the most perfect photos, thank you! Thank you so much for our amazing wedding photos, we can't stop looking at them. I get so emotional every time I go through them, you captured our day so perfectly and have given us such brilliant memories. Our family and friends love them too and have said how talented you are!!"
If you're planning a wedding at Clearwell Castle, whether that's a Clearwell Castle winter wedding or any other season, get in touch!
Suppliers
Shepard and Woodward Oxford and Tie Specialist
String Quartet – Capriccio Quartet

Check out some other blog posts