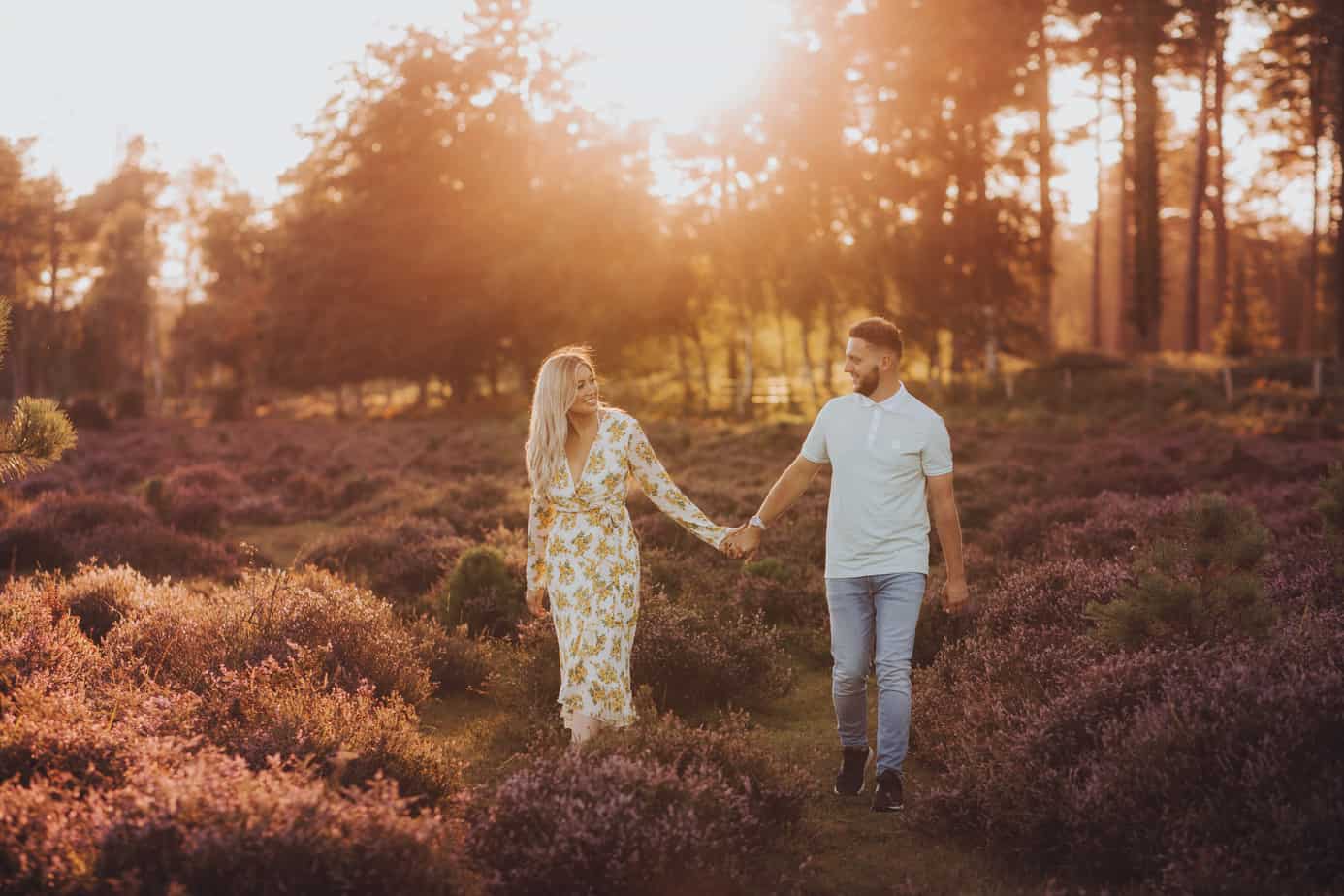 Harriet and Ryan had a beautiful Rhinefield Ornamental Drive engagement session one sunny evening in August. Initially, we had plans to go to a lavender farm but unfortunately, those plans fell through.
They initially chose a lavender farm for their engagement session location because they got engaged in Croatia. The national shrub of Croatia is lavender. They said it was everywhere when they were over there.
"We were on holiday in Croatia staying on a boat. Mid holiday it was my 24th birthday. As soon as we woke up Ryan asked if I wanted my birthday card. He got it from underneath the bed and gave it to me. I was meant to read it out loud but I couldn't as I was in shock as it had FEYONCE with Beyonce on the front in giant letters. Ryan asked me to read the card and whilst I was doing this he got down on one knee and popped the question!

When we eventually docked we got off the boat on our own and went for a pina colada. Our favourite drink. It was definitely the best day of our lives."
We changed the location a few days before the shoot. But we were all super glad we did because the sunset was unbelievable at our Rhinefield Ornamental Drive engagement location!
The purple heather was out in full bloom within the forest. It looked incredible as the sunset lit it up from behind.
We had a brilliant time taking a stroll through the forest, chasing the sunset and chatting all about their Syrencot wedding plans too!
They get married almost a year to the date of their Rhinefield Ornamental Drive Engagement session so it was perfect timing!
Check out another sunset engagement session here!
Check out these beautiful sunset engagement photos below!

Check out some other blog posts