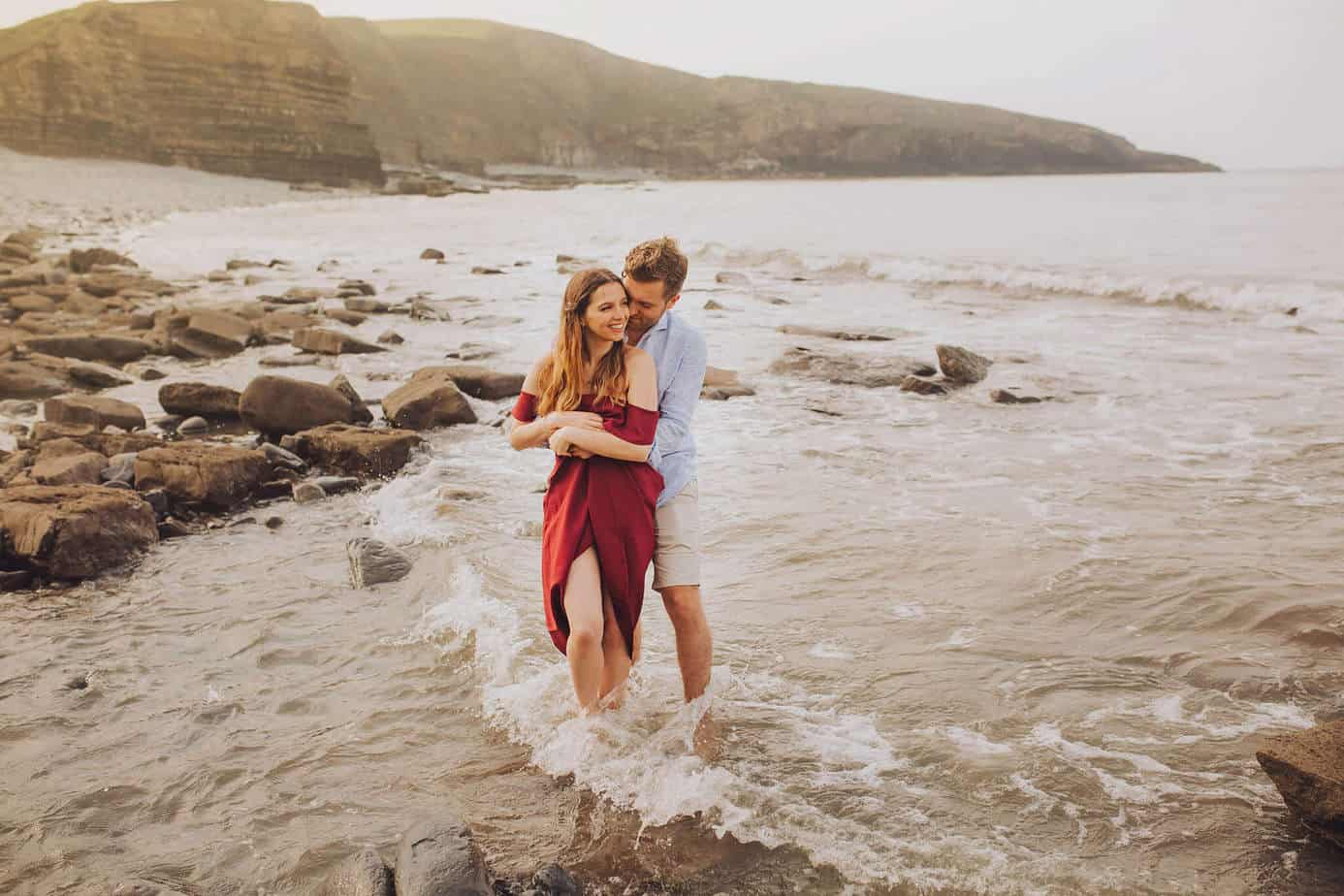 Amy, Conor and their dog Malty – Southerndown Beach Engagement Session
Southerndown Beach Engagement Session
Amy and Conor travelled over from London to Wales for their Southerndown Beach engagement session.
When I asked them how they met each other, Amy said:
Tinder success story over here! We met on the 4th July after swiping right on the 3rd. We had a lovely diner date which was meant to end at 4pm and we stayed on into the night so Amy was late for where she was off to! 5 dates in 1 week later and we knew we were onto something good 🙂
They've recently had a new addition to their little family, a teenie tiny maltese puppy – Malty! He is the sweetest pup and had so much fun exploring the beach with us.
Amy is originally from Bridgend so Southerndown was her local beach when she was growing up! She wanted to show her fiancé, American born Conor, her childhood beach for their engagement session.
We got up super early and got to the beach by 9am to avoid the crowds. Fortunately, the weather was bright and sunny in the morning which was much better than the afternoon!
We explored the beach, climbed over rocks, paddled in the sea and they even practised their first dance in front of the dramatic cliffs. We also strolled up the hill to the walled gardens to make the most of this beautiful and versatile location.
Their Wedding Plans
They looked all over the South of England and Wales at various wedding venues. However, Amy had her heart set on a fairytale Welsh castle. Hensol Castle was the perfect location. Their wedding is next year and I can't wait! I know she's excited to show all her London friends just how stunning her home country of Wales is.
For now, I'll leave you with the photos from their Southerndown Beach engagement session!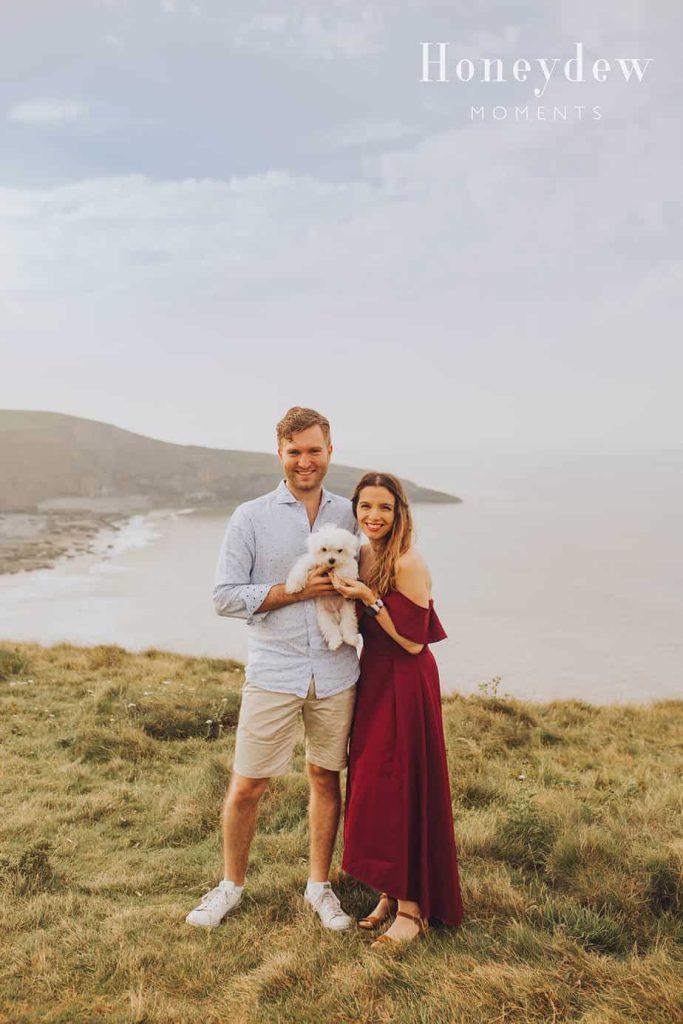 Check out some other blog posts