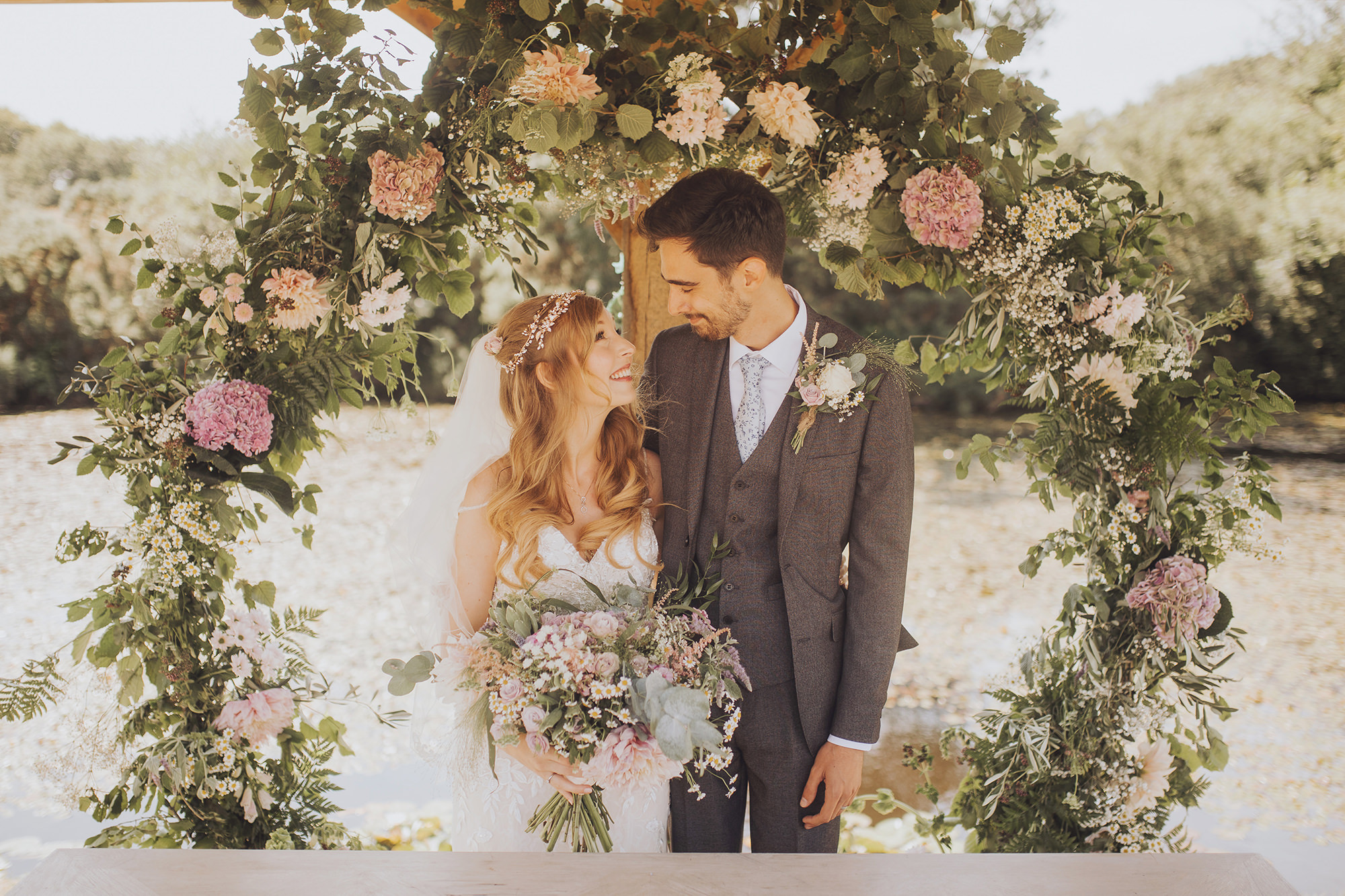 This Oldwalls woodland wedding was so dreamy!
Nestled in the heart of the Gower Peninsula in Wales, Oldwalls is a stunning wedding venue that offers the perfect blend of natural beauty and rustic elegance. This breathtaking location was the backdrop for Chelsea and Luke's outdoor wedding. They had their ceremony outdoors by the lake under a stunning floral moongate!
Chelsea's eight bridesmaids wore stunning forest green dresses that added a touch of earthy fairytale charm. All the girls had huge floral bouquets which matched the ceremony moongate.
Oldwalls Woodland Wedding Ceremony
They exchanged their vows overlooking the tranquil lake and the surrounding woodland provided the perfect setting for a magical and unforgettable celebration. The stunning floral moongate created an enchanting focal point which we reused for their family photos after the ceremony.
After the wedding breakfast, we took an adventure to the cliffs and the Gower coastline. Although the weather was windy and stormy, the resulting photos were atmospheric and dramatic.
If you are looking for a wedding venue that combines nature with rustic charm, Oldwalls in the Gower Peninsula is the perfect location. With its stunning woodland setting, beautiful lake, and nearby breathtaking views of the Welsh coastline, Oldwalls provides the perfect backdrop for an unforgettable wedding celebration.
This Oldwalls woodland wedding was so beautiful and I feel so lucky to have been the one to capture it!
Suppliers

Check out some other blog posts