COVID-19 Micro Wedding – Tortworth Court
COVID-19 Micro Wedding
Tom and Nicola decided to go ahead and have a COVID-19 micro wedding at Tortworth Court in 2020 ahead of their big celebration next year.
A micro wedding was such a brilliant idea as they got to tie the knot in front of their closest family members in the most beautiful intimate ceremony.
The Orangery at Tortworth Court was the perfect place for this. Despite the room managing to seat 100+ on a normal wedding, it didn't feel empty with their 10 guests. The room is so beautiful and they adorned it with homegrown sunflowers from their own garden.
The guests were their parents, siblings and partners and that was all. With having so little guests, there was so much more time to play with on the day. We got to do two rounds of confetti through the archway through the hedge too.
Tortworth Court had set up a small private area of the grounds for the COVID-19 Micro wedding with 3 tables decorated with sunflowers again. There was one table per household bubble which worked out really well for social distancing measures.
We explored the grounds together, making the most of the sunshine. As we were in the middle of couple photographs, a helicopter was due to land at the hotel. Luckily for us, the pilot let us take a few photographs with it too!
Nicola's friend had baked them the most beautiful cake topped with summer berries. They cut their cake and all their guests toasted to the happy couple with champagne.
What a fantastic way to be able to celebrate this year! Thank you so much for having me capture this beautiful micro wedding!
See another Micro Wedding here!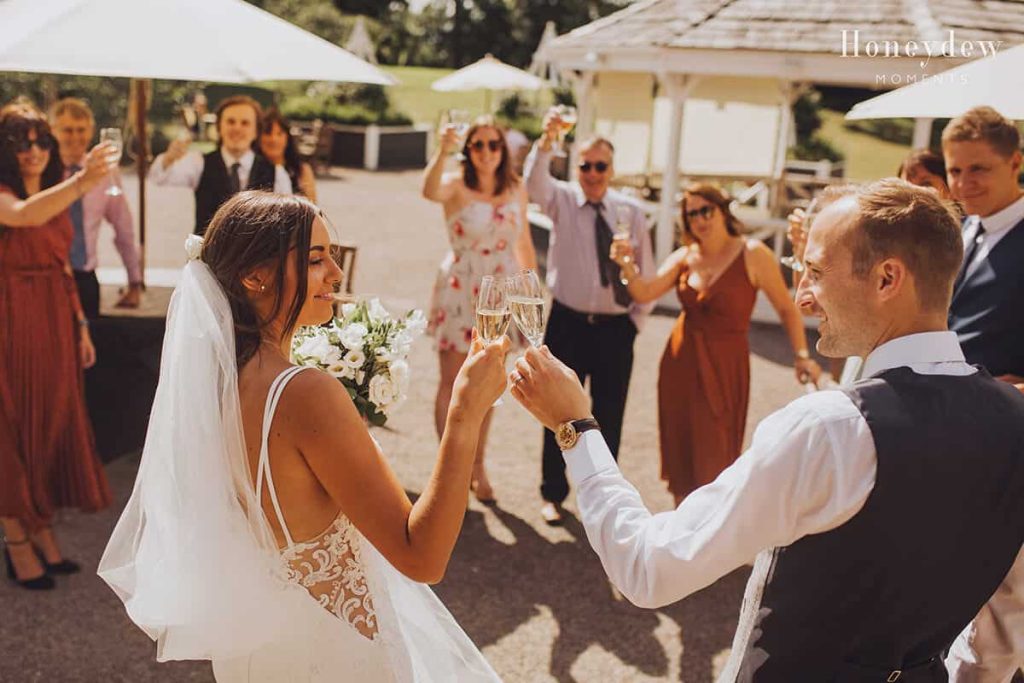 Check out some other blog posts