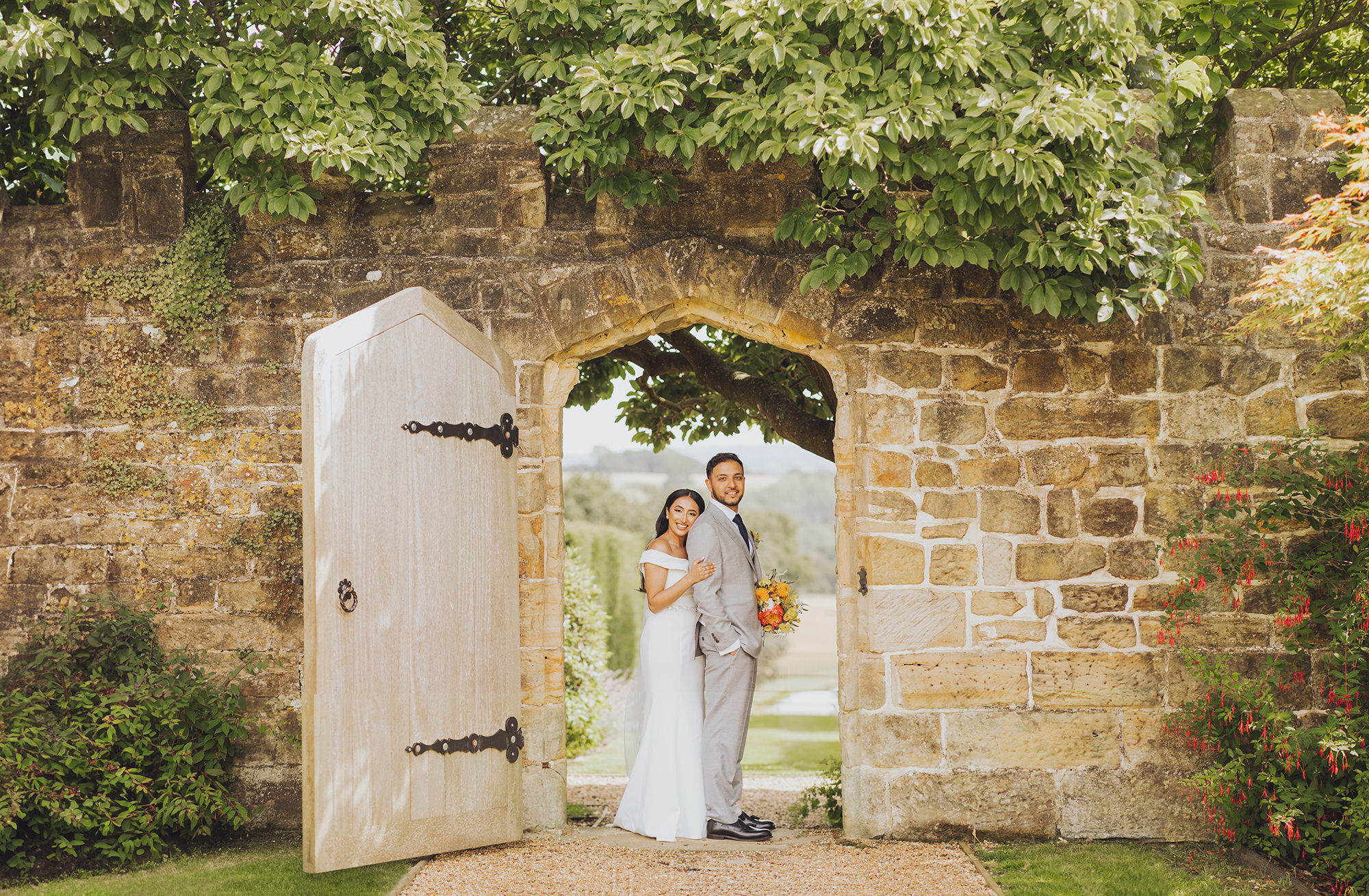 Shreena and Bhavin decided to have two wedding days! The first was this intimate civil ceremony at Wadhurst Castle and they have a larger Indian wedding celebration next month!
It was a sunny day, and the whole event felt intimate with just 20 guests.
The couple had chosen a European theme for their wedding, and it was beautifully reflected in the decor. Oranges and lemons adorned the venue, adding a vibrant and refreshing touch to the atmosphere. It truly felt like stepping into a Mediterranean dream.
They had their ceremony outside in the sunshine with the backdrop of the castle whilst their closest family and friends watched on.
What struck me the most about this wedding was the attention to tiny details that the couple had put in. They had hand-written individual letters to each guest, which they opened during the drinks reception. This personal touch added a heartfelt touch to the day and everyone loved reading their letters.
One of the highlights of the day was the amazingly styled table for dinner. The couple had opted for the Mediterranean theme with lots of greenery and plants, and it looked absolutely stunning. From the tablecloth to the centrepieces, every detail had been carefully thought out. It created a modern and chic ambiance that perfectly complemented the couple's style.
As a photographer, it was a joy to capture these moments and be a part of such a beautiful celebration. The couple's vision for their wedding truly embodied concepts like heartfelt, modern, romantic, and chic. Every image I took reflected their love and the unique atmosphere of the day.
This Wadhurst Castle intimate wedding was a truly memorable event. The thoughtfulness of the tiny details, the European theme with oranges and lemons decor, and the amazingly styled table for dinner all added to the overall charm and romance of the day. As a photographer, I felt privileged to capture these precious moments and create images that truly reflect the couple's stylish and chic style.

Check out some other blog posts