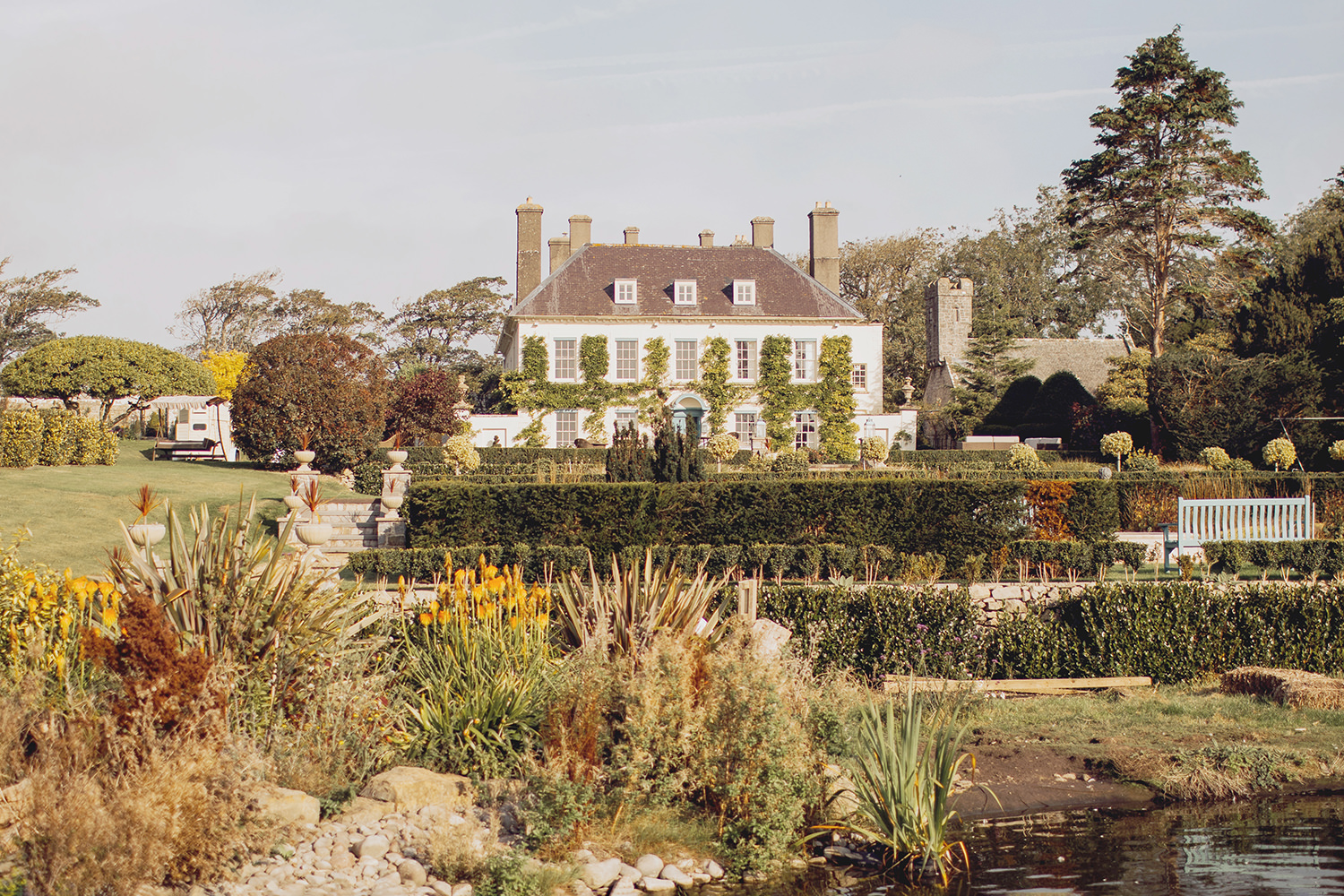 My Top 5 Wedding Venues in South Wales
Wedding Venues in South Wales & Cardiff
Woohoo! You just got engaged! You're probably starting to think about wedding venues but you must have lots of questions.
What are the best wedding venues in South Wales? Which are the top wedding venues in Cardiff?
Cardiff and South Wales as a whole have so many wonderful and unique wedding venues. There are venues to suit all wedding budgets and styles.
Be sure to check out lots of blog posts here: Cardiff Weddings & South Wales Weddings
As a wedding photographer in South Wales, I have had the privilege of capturing beautiful moments in some of the most stunning wedding venues in the area. In this post, I'll be sharing the top 5 wedding venues in South Wales that I highly recommend to couples who want to tie the knot in a beautiful and unique location. So, without further ado, let's get started!
In no particular order:
Sant Ffraed House
Sant Ffraed House is a the perfect venue for the stylish couple. It's a luxurious and exclusive wedding venue located in the heart of the Brecon Beacons. This venue offers stunning panoramic views of the mountains and valleys, making it the perfect backdrop for your wedding photographs. The house itself is a beautifully restored Georgian mansion that exudes elegance and sophistication. The gardens are impeccably maintained and provide a range of locations for stunning photos. Couples can enjoy the use of the house, gardens, and surrounding fields for their big day, ensuring that their wedding is truly one-of-a-kind. It's the most recent in the Oldwalls Collection and probably my favourite!
View a Sant Ffraed House Wedding
Venue website: Sant Ffraed House
Fairyhill
Fairyhill is another beauty from the Oldwalls collection, honestly these guys know how to create a wedding venue! It's romantic and enchanting wedding venue located in Gower. The venue is set in 24 acres of picturesque woodland, complete with a beautiful lake and stunning gardens. The main house is a Grade II listed Georgian building, which has been lovingly restored and boasts elegant interiors, perfect for those dreamy wedding photographs. The estate also has the iconic K room which is a full glass circular room allowing for the trees and forests to be part of your decor. The amount of glass makes this place a photographers dream with all the natural light!
View a Fairyhill Wedding
Venue website: Fairyhill
Gileston Manor
Gileston Manor is a Grade II* listed Georgian Manor House and gardens, nestled in the Vale of Glamorgan. The venue offers a range of stunning backdrops, including a walled garden, orchard, and vineyard. There's also a lake and a rowing boat for the brave couples who would risk it for an incredible wedding photo! There's a cute tiny church on site or marry in The Secret Garden seating 140 guests. For Blessings all areas of Gileston Manor gardens are available, ie; front & lower lawns, walled garden, rookery, Vista and the covered Secret Garden.
Venue website: Gileston Manor
Margam Orangery
I love Margam Orangery! Margam Orangery is a stunning wedding venue located in Port Talbot. The Orangery is a grade II* listed building that has been restored to its former glory and because of that it's now a popular wedding venue. Being located within 850 acres of picturesque parkland, Margam Park, it's surrounded by gorgeous gardens with so many places to shoot! There's a kitchen garden, fountains, a little wooden bridge, beautiful stone walls, castle ruins, a greenhouse and so many beautiful trees that change with each season.
The venue boasts a beautiful garden filled with rare and exotic plants, which provides a stunning backdrop for your wedding photographs. Couples can also take advantage of the beautiful parkland that surrounds the Orangery, including a deer park, ornamental gardens, and a lake.
Yes, the grounds are beautiful but the Orangery is just as stunning. The big windows create the most beautiful light for your ceremony and your reception. They also provide an amazing backdrop for indoor photos if the weather isn't playing ball too.
View a Margam Orangery Wedding
Venue website: Margam Orangery
Pencoed House
Pencoed House is a beautiful wedding venue located just outside Cardiff. The house itself is a stunning Grade II* listed building. It's been lovingly restored and is now a popular venue for weddings. Pencoed House is a gorgeous rustic style wedding venue in South Wales. It's one of the oldest buildings in Cardiff being from the 15th century! Built with gothic stone, it has fabulous archways and beautiful doors which make for fairytale-like wedding photographs.
Pencoed House set within stunning gardens with a stream running through, a stone bridge as well as a wooden bridge. There's plenty of places to explore for your wedding photos!
View the website: Pencoed House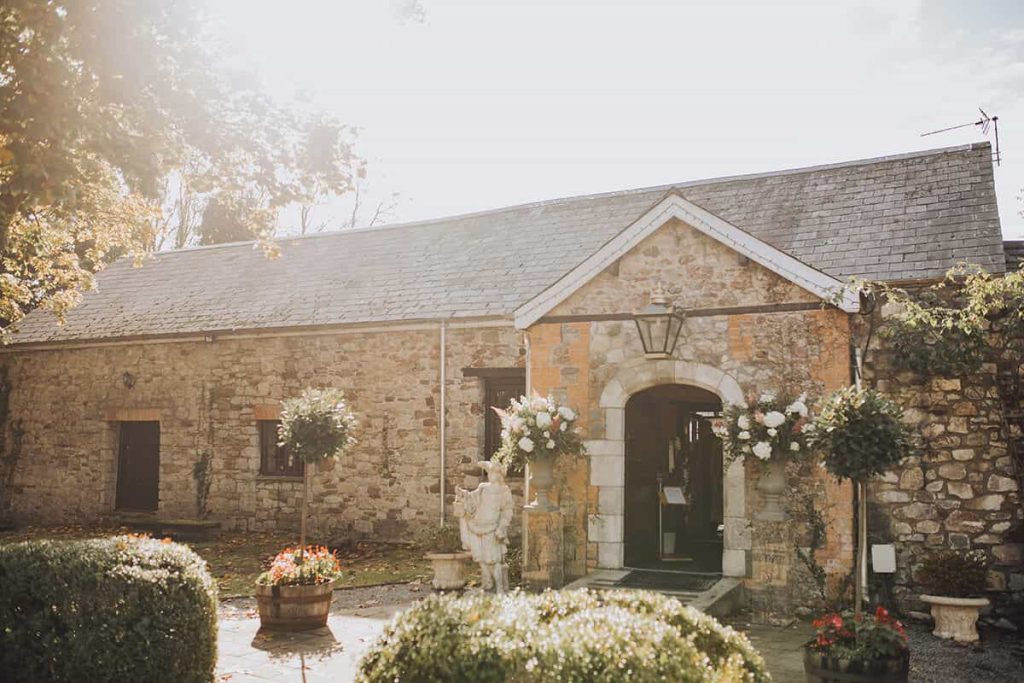 Canada Lodge
Oldwalls
St Tewdrics House

Why hire me for your wedding at any of these venues?
As a South Wales wedding photographer with wedding experience since 2016, I have worked at many wedding venues. These venues are my favourites to photograph in because the buildings, decor and light are so beautiful to shoot in. They allow me to create the most stunning images for you.
I am passionate about capturing your relationship with each other. Whilst ensuring that my you have timeless photographs to cherish for years to come.
So if you're looking for a skilled and experienced wedding photographer to capture your special day at any of these stunning venues, then get in touch with me today!

Check out some other blog posts