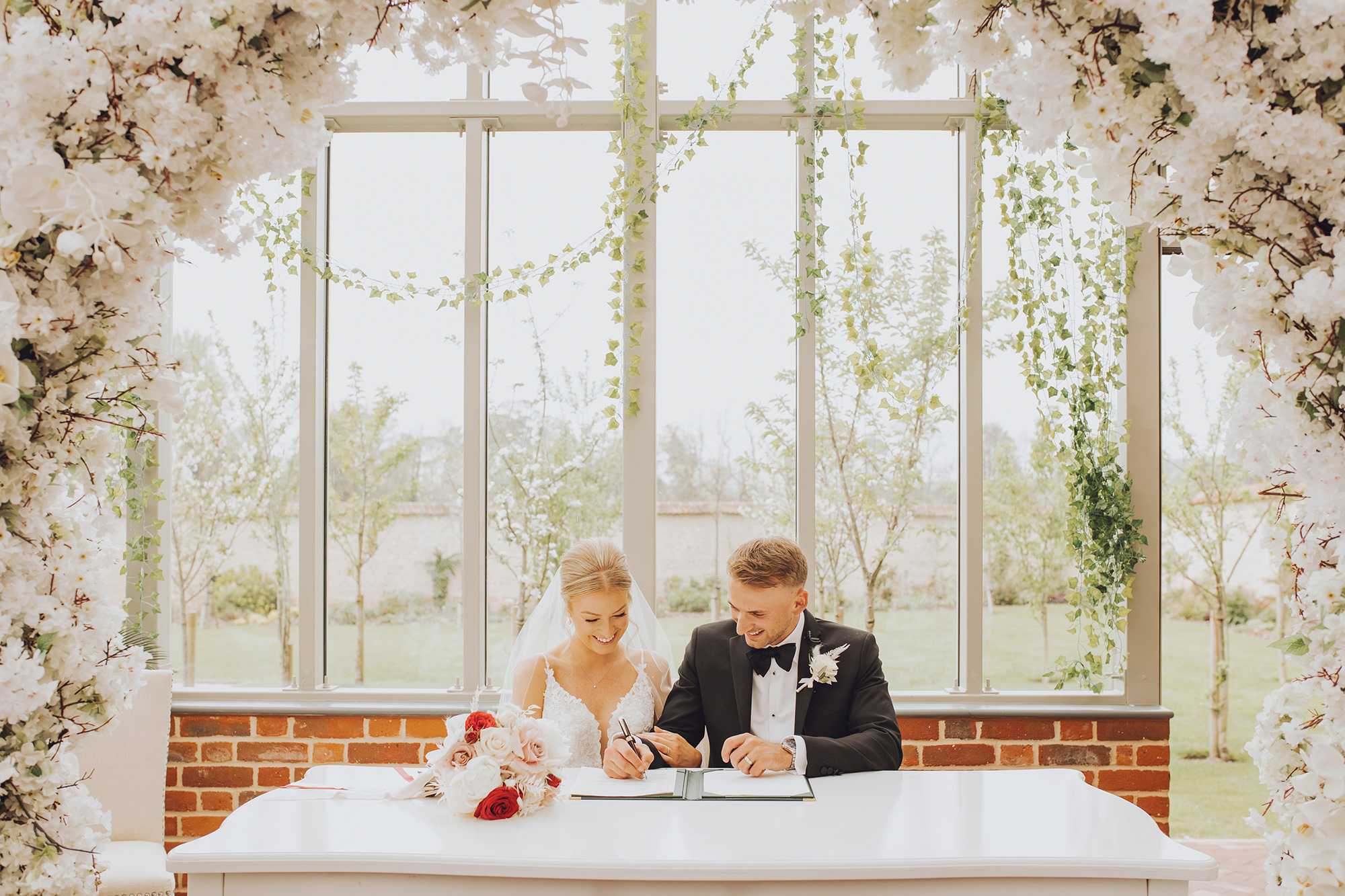 Black Tie Syrencot Wedding – Mr & Mrs Hocquard-Richards
Brittany and Conor had a stunning black tie Syrencot wedding at the beginning of May! They were originally supposed to get married there in October but had some wonderful news that they were expecting and decided to bring the wedding forward!
The Morning
Brittany got ready in the prep room with her bridesmaids, mum and Conor's mum too. It was a lovely relaxed morning as the girls got pampered.
Conor got ready with his groomsmen and both their dads but nobody could work out how to tie their bow ties! They had to wait for Brittany's mum to have her hair and make-up finished before she could come and tie them all for everyone as she was the only person who knew how!
They kept their typically autumnal colour theme of burgundy for their May wedding and I loved it! The bridesmaid dresses were gorgeous and B's bouquet was incredible.
Brittany got dressed with the help of her mum in the beautiful bridal suite. Then revealed to her dad which was an incredibly emotional moment!
The Ceremony
The ceremony was in Syrencot's glasshouse and decorated with a gold mirrored welcome sign and a stunning floral arch.
Conor held back tears as B walked in with her dad then they had the most beautiful wedding ceremony at Syrencot. They walked out under a shower of pale pink petal confetti!
The Reception
Next we captured the formal photos outside the front of the house. Everyone looked so smart in this black tie Syrencot wedding.
They were incredible on their romantic couple photo session. They're completely natural after their engagement session!
They decorated Syrencot's Farmshed with burgundy napkins, gold place names and pampas grass centre pieces which looked incredibly elegant together.
Brittany's dad did a wonderful speech where he printed out some huge photos of B through the years and giving them to guests to hold up!
The Evening
The evening brought more tears when they did their first dance with each other and with their parents and grandparents! The party was in full swing for the rest of the night at this black tie Syrencot wedding!
Suppliers
Nipona Khan, Professional Hair & Makeup Artist

Check out some other blog posts