Mr & Mrs Luff- Tithe Barn Petersfield Wedding, Hampshire
Tithe Barn Wedding
Ashleigh and Lucie had a Tithe Barn Petersfield wedding on a perfect autumn day at the end of September. It was the only venue they looked at but fell in love with it right away so didn't need to look anywhere else. They chose a delicate theme of lilac to go with the rustic feel of the barn.
Ashleigh proposed to Lucie when they were hiking in Scotland and he popped the question near a beautiful lake. Ashleigh and Lucie are two of the warmest, kindest, most generous and special people I have come to know.  When photographing their engagement session I got to know them and their love for each other. But also for their friends and family which is so apparent in the way they talk about them.  When I asked them for some valuable relationship advice they said. "Always listen to each other and don't hold anything back." which I just loved.
Wedding at Tithe Barn in Petersfield
The morning of their wedding day I got to Lucie and Ashleigh's brand new house. Shannon Belle was working her magic with Lucie's hair and make-up and the bridesmaids were doing their own upstairs. Lucie had so many friends and family pop by in the morning to wish them luck too!
A stretch limo arrived to drive them to Tithe Barn in Petersfield where Ashleigh already was greeting their guests in his amazing floral suit!
The ceremony in Tithe Barn was relaxed and informal. Lucie's brother and Ash's best man both got to the top of the aisle and gave Ash a huge bear hug. Lucie and her dad walked down the aisle towards an emotional Ash.
Afterward, everybody enjoyed the sunshine in the grounds before heading in for the wedding breakfast. Lucie's dad did a fantastic speech that has all of his children cringing from the get-go! Ashleigh's speech was emotional and heartfelt and his best man's speech might just be the funniest I've ever heard!
The evening brought a beautiful sunset, a fun game of Mr & Mrs and a first dance to the unusual but perfect choice of 'I Won't Last A Day Without You' by The Carpenters.
I'm so sad this Tithe Barn Petersfield wedding is over, it was truly amazing. Shall we do it all again?
Thank you so much for having me!
Suppliers
Florist: The Flower Bazaar
Cake: Wedding Cake by Liz Lemon (a family friend)
DJ: Brian Mole
Make-up and Hair: Shannon Belle
Catering: Vanilla Catering
Dress: WED2B
Bridesmaids Dresses: ChiChi Clothing at ASOS
Shoes: Dune London
Rings: Goldsmiths
Suit: ASOS
Videographers: Stolen Hearts
The Review
"If you want the best photos you can get from the best day of your life so you can remember it for years to come then you need Natasha as your wedding photographer.

Natasha is so approachable, extremely kind and friendly, and by the end of your wedding you feel like you've gained a friend! The service was absolutely amazing, any queries were answered and pricing and T&Cs were clear from the start. We had a few meetings prior to the wedding, one for our engagement shoot which was so fun and such good practice for the big day, and some other meetings so Natasha could visit our venue and also just check in with us to make sure everything was going smoothly.

The photos speak for themselves – we could not be happier with them and we will be forever grateful for the memories Natasha has helped us to make. Don't hesitate to book Honeydew Moments!"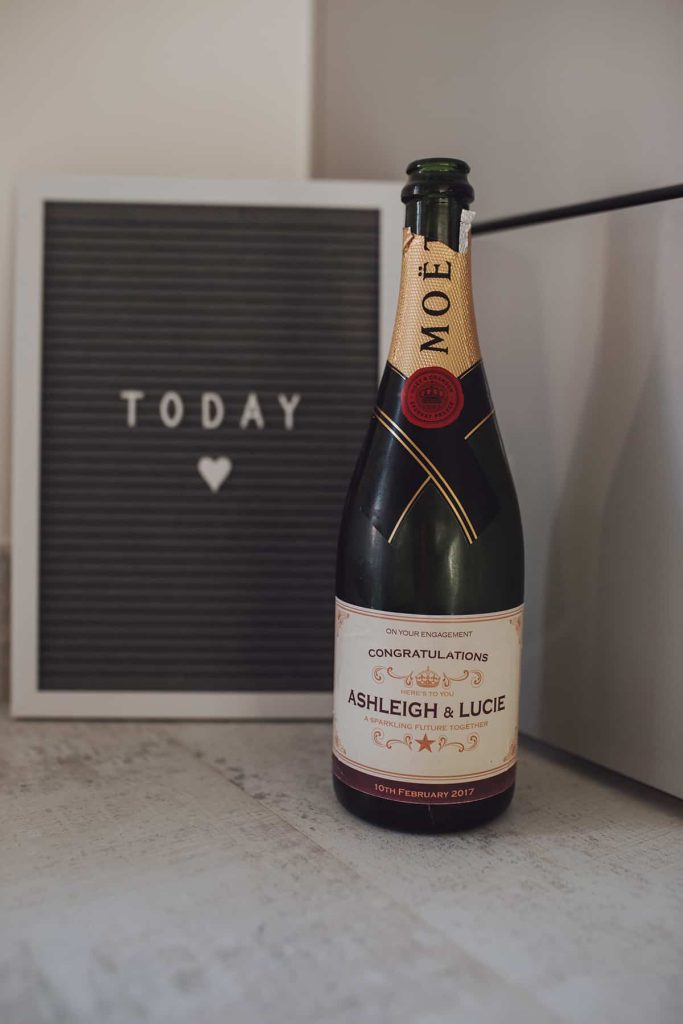 Check out some other blog posts