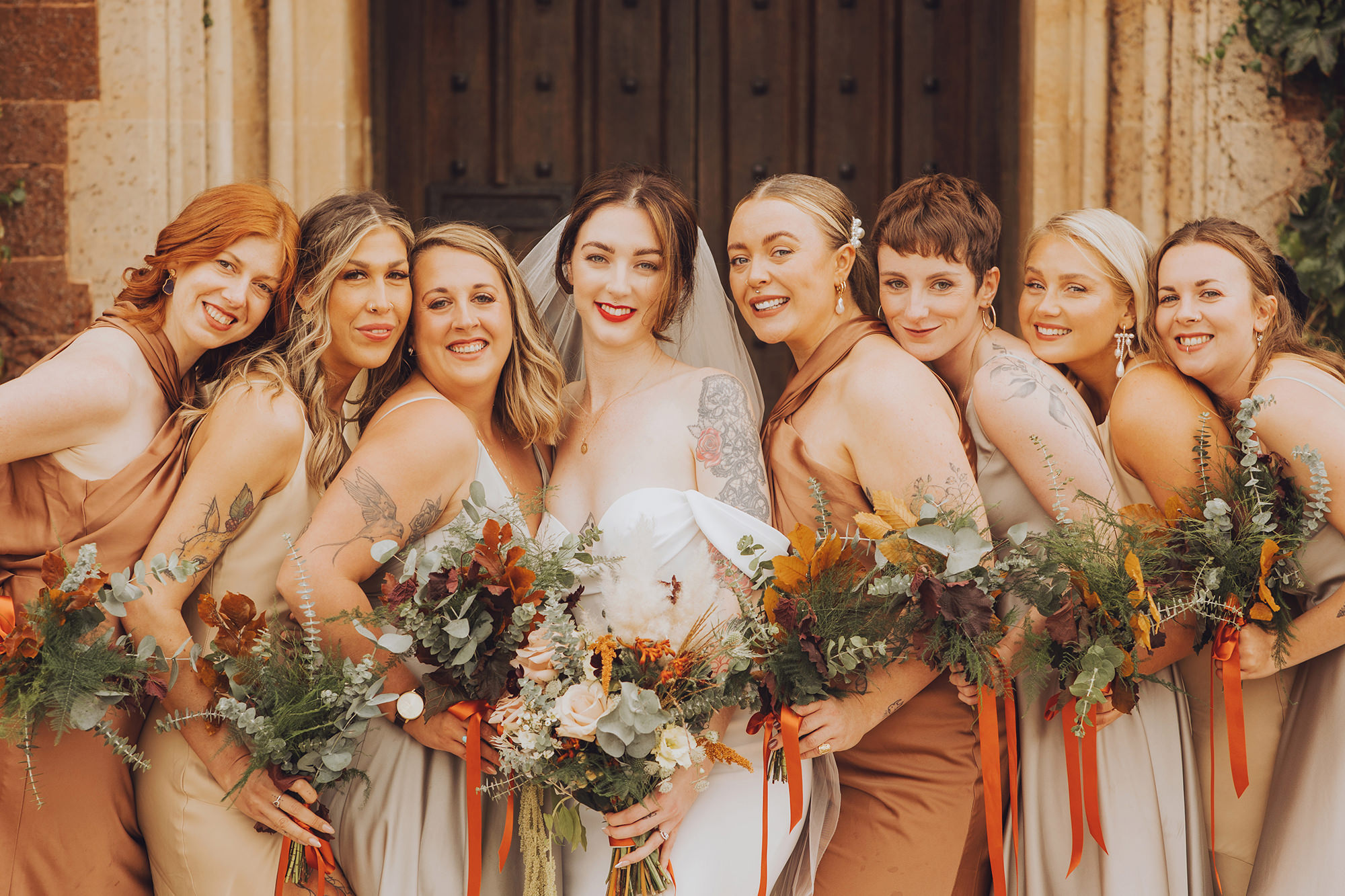 Do you want your wedding group photos to be easy?
Thinking about standing around for hours of photographs on your wedding day may not seem like anything you want you to be doing. But your formal group photographs may just be some of your favourites from the entire day. It could be the one time to have all four generations of family together or all your school friends back in one place.
Capturing these people will be important to you after the day is over and family photographs are always important to parents and grandparents. These are the ones that your family will want to print and frame to display around their homes.
So if you want your wedding group photos as easy and stress-free as possible you can enjoy your wedding day, here are my top tips to make formal wedding group photos easy!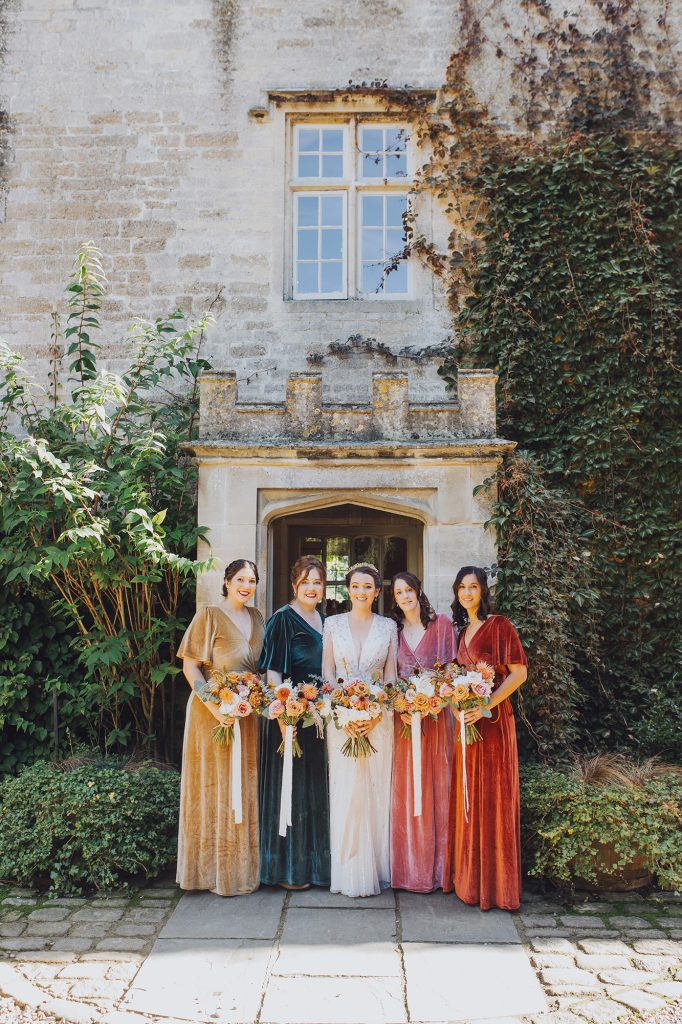 Keep your group photo list short
I send you all my couples a timeline questionnaire 6 weeks before their wedding day. This questionnaire has a section for your group shot list. It gives you plenty of time to figure out who should be on it.
I suggest a maximum of 8 group photos. This can all add up to lots of time standing around forcing a smile! It's important to stick to the list because it means more time for your photographer to capture the candid action of your wedding reception.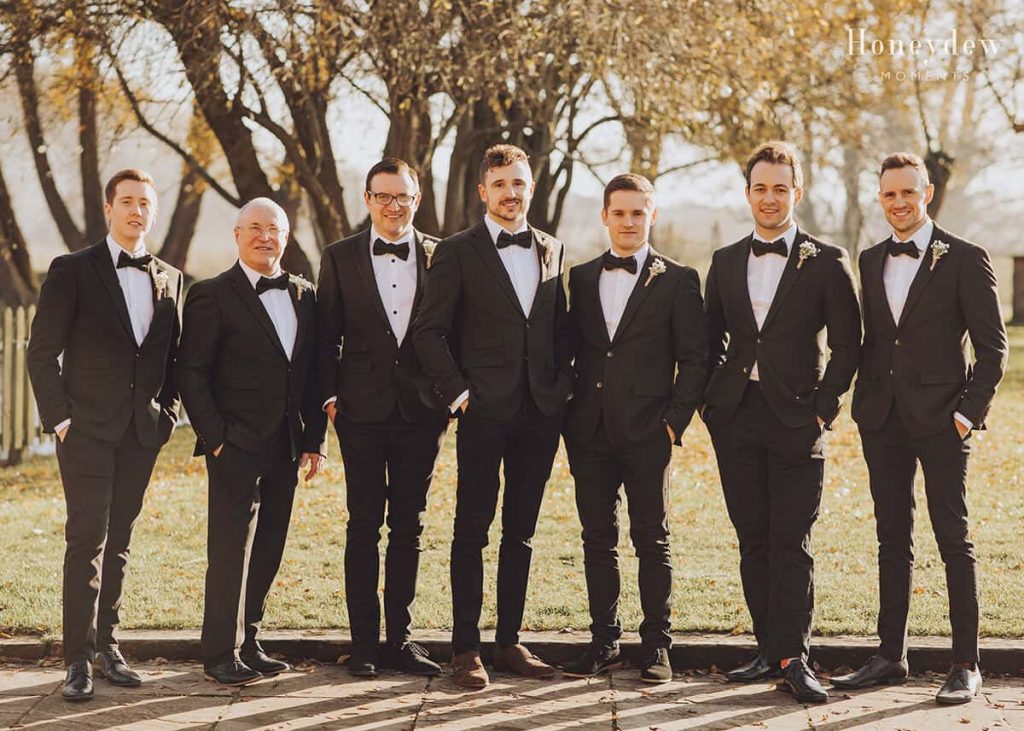 Make sure you have enough time in your drinks reception
A standard group photographer of 6 people or so can take up to 3-5 minutes. The more people, the longer it can take. If you would like a photograph of everyone all together this can take up to 15 minutes to get everyone in the same place. Wedding guests have a habit of disappearing at this exact moment – it happens often!
I recommend letting everyone who is in any formal group photo know that they will be needed at this point so they don't wander off too far.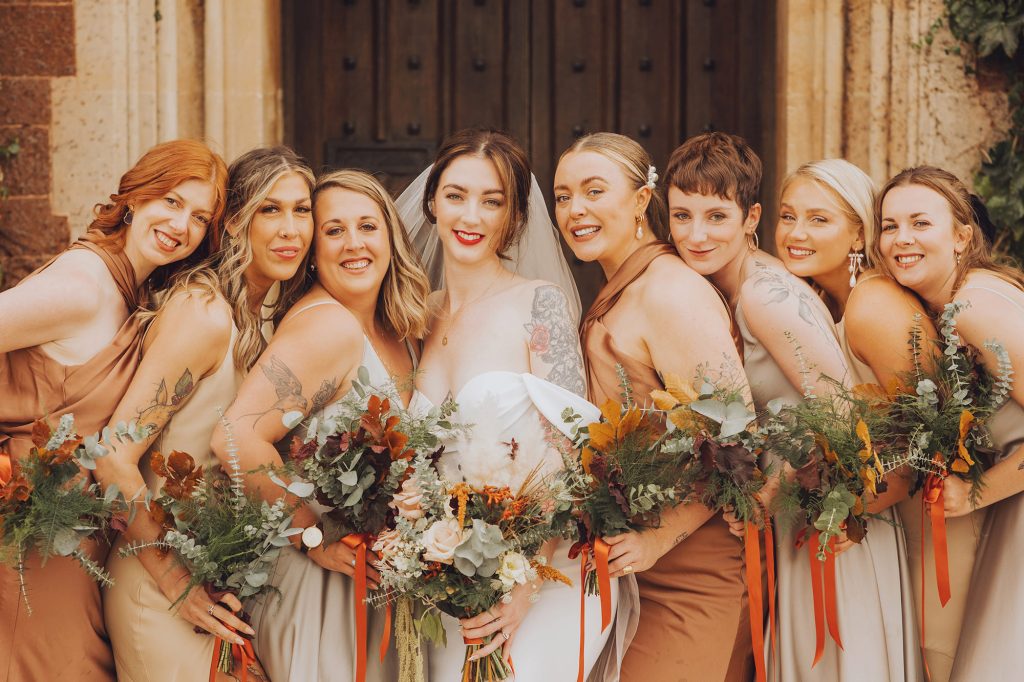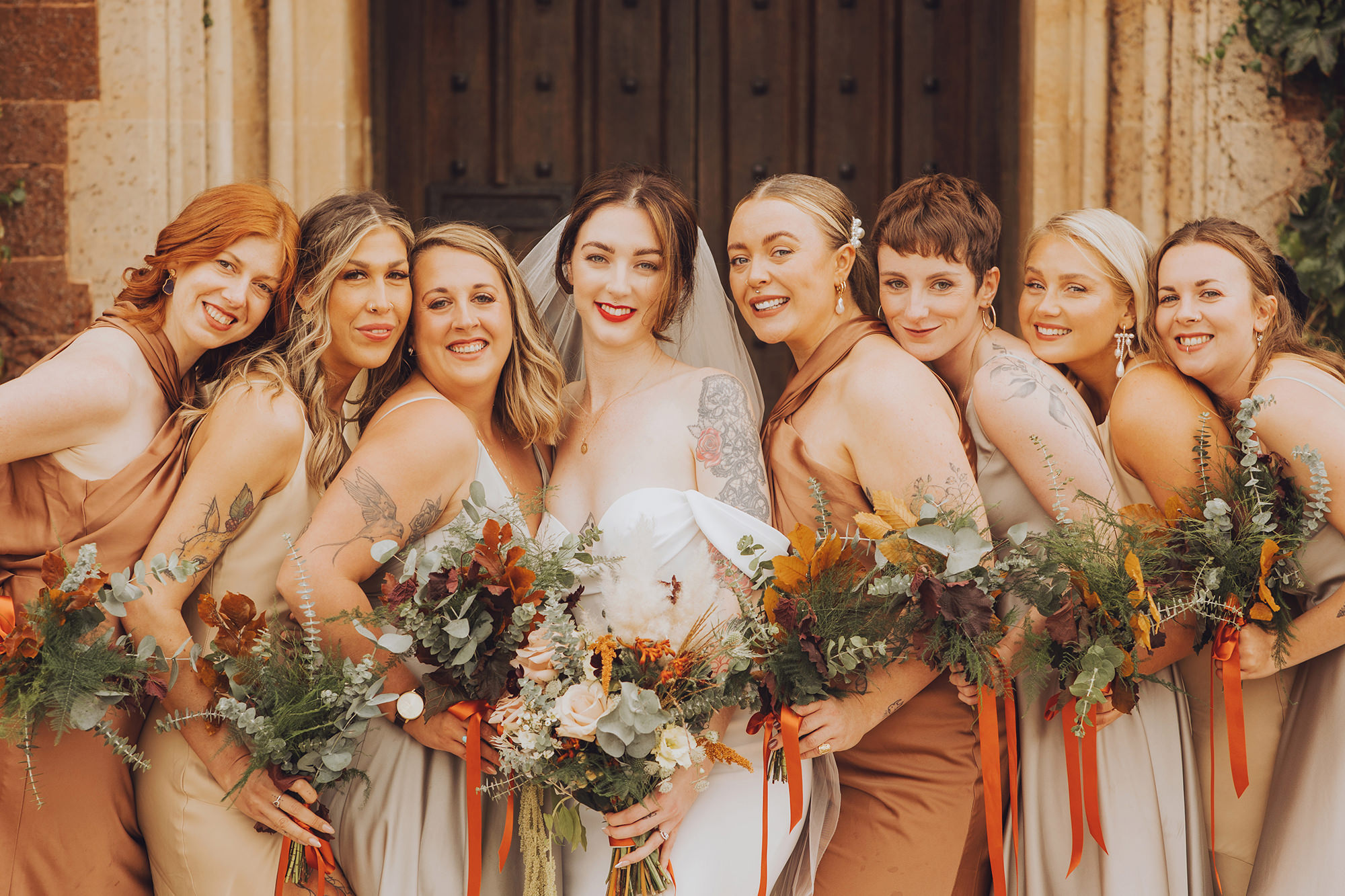 Allocate a family member from each side to round people up
It makes such a difference to have a family member who knows the guests on hand to round people up. this can make your group photographs run so much smoother. They can be gathering the next group whilst we're taking the previous photos. By the time we're done, the next group are ready to jump into their places! Choose someone who has a good loud voice, is responsible but also firm as it can sometimes be difficult to drag guests away from the bar!
Be specific with your group shot list
Who is in 'the bride's family'? Is this just parents and siblings? Are the cousins included? By writing the exact names of the people in each shot, it makes things much clearer for your photographer. It also is useful for the person allocated to round up the correct people for the photos!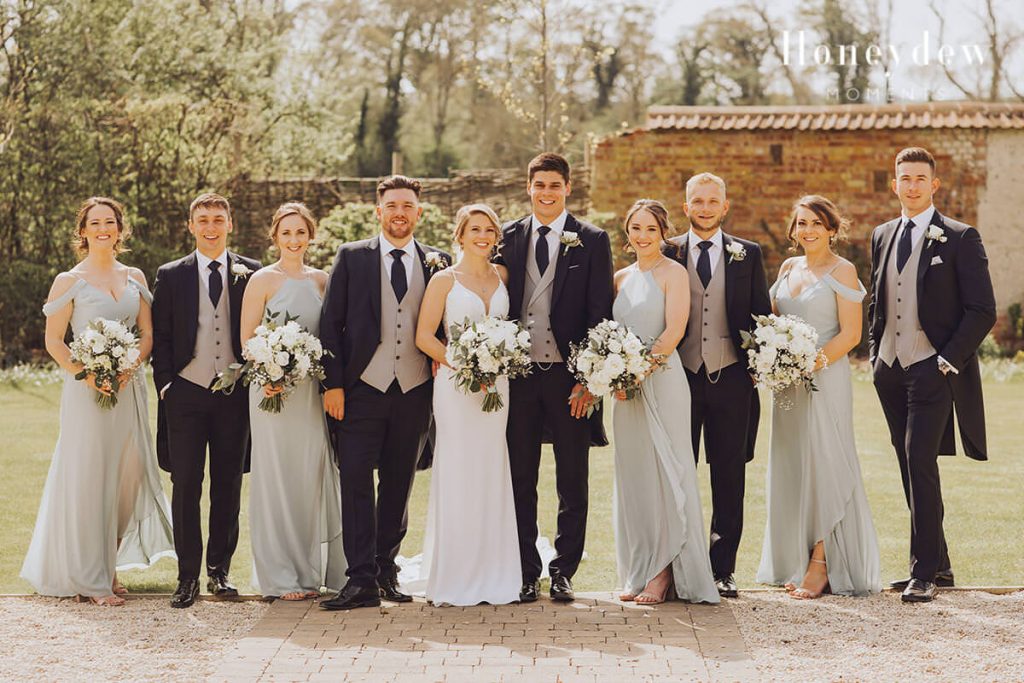 Discuss the group shot list with your family
Sometimes there can be conflict over who is supposed to be in the group photos due to differing opinions of family members. If this happens, a list of 8 can suddenly turn into 18. Before you know it, you've been standing there for an hour already!
To avoid this, chat with your families beforehand. This way you can discuss your ideas and see what they think too.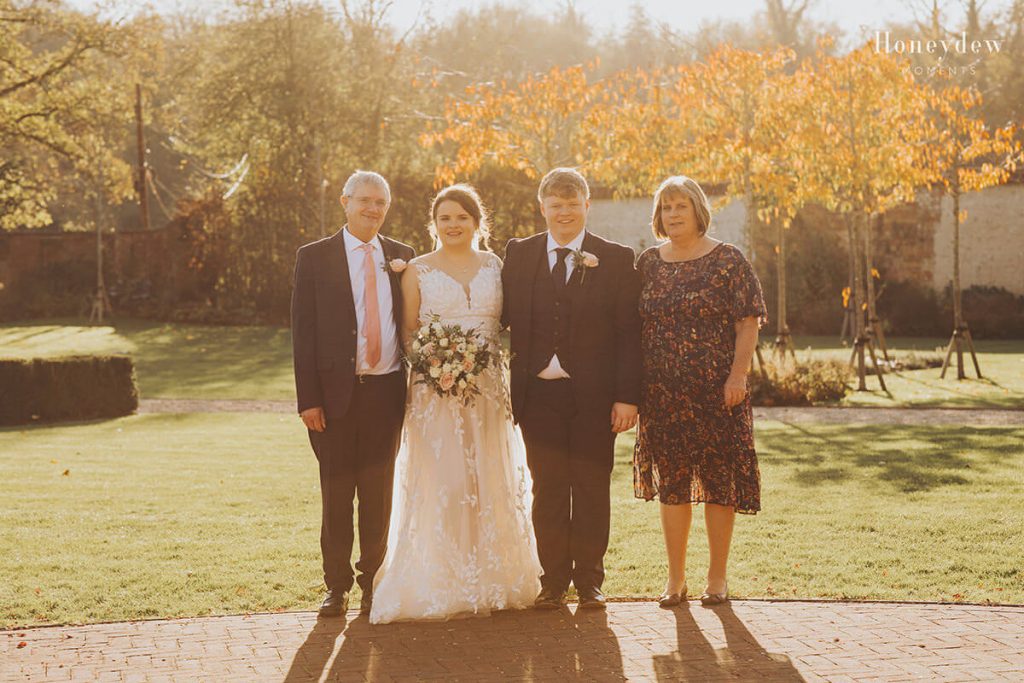 Group photos don't have to be static
Most of your group photograph will be you standing in a line, smiling at the camera. However, I always like to do a few more relaxed ones too. I'll as you to have a chat with the person next to you. These photographs are much more candid and create genuine smiles which is sometimes much lovelier than a static pose.
I always like to take the bridal party photos last. This gives us more time to try some more creative and fun photos too!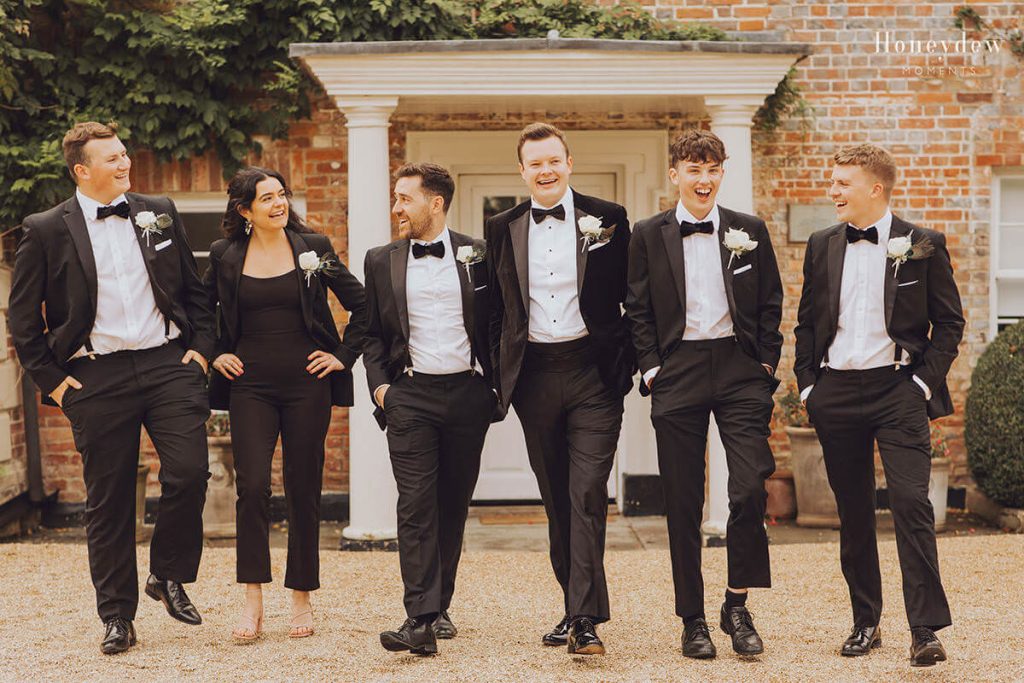 Don't worry too much about the background
Listen to your photographer on this one. When choosing a location for group photographs I always look for the best light. If it's a bright sunny day, I look for shade.
If the location you had in mind for the photos is in direct sunlight, it may not be the best place. It can cause squinting guests and dark shadows under your eyes – which is never flattering!
Your formal group photographs are about the people in them, not the background. If the background is too busy, the people will get lost within it. Also, the majority of the background will be blurred with my style of photography too.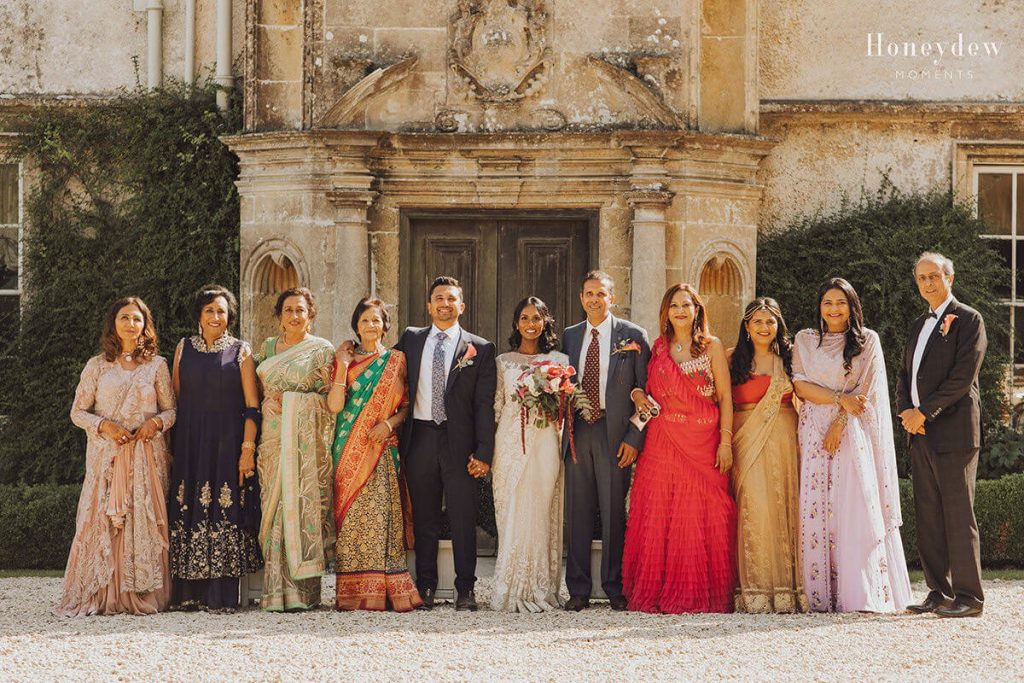 Don't forget I'm with you for your whole day
There may be people you would like a photo with but not necessarily included with your formal group photos. That's absolutely fine! There's no need to panic as you have me all day. You, or any of your guests, can grab me at any point to snap these spontaneous photos and they're much more fun for everyone.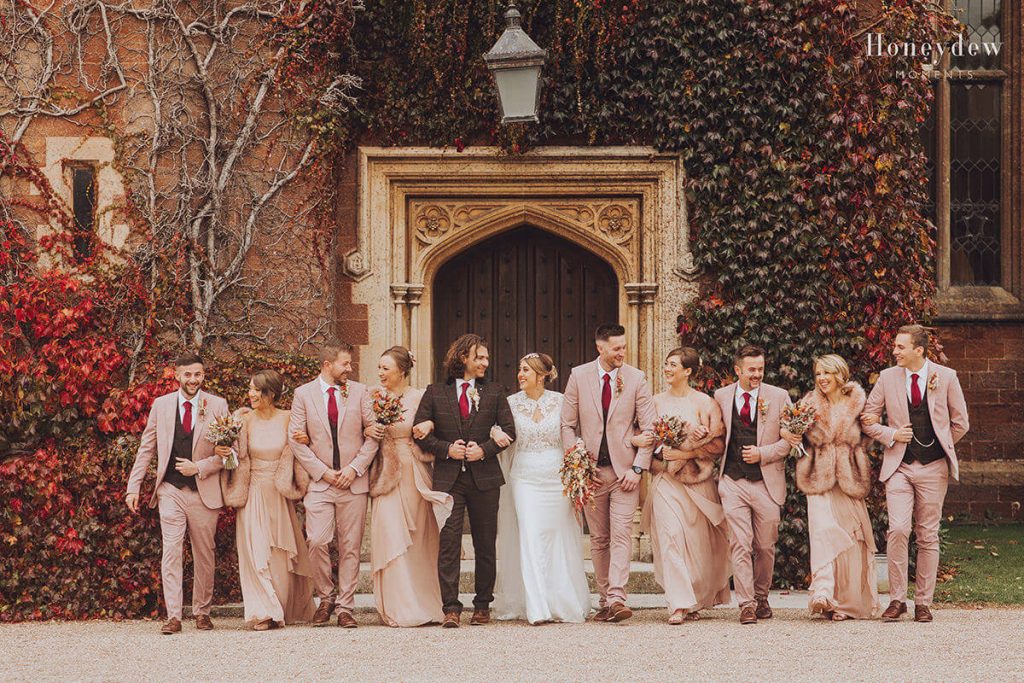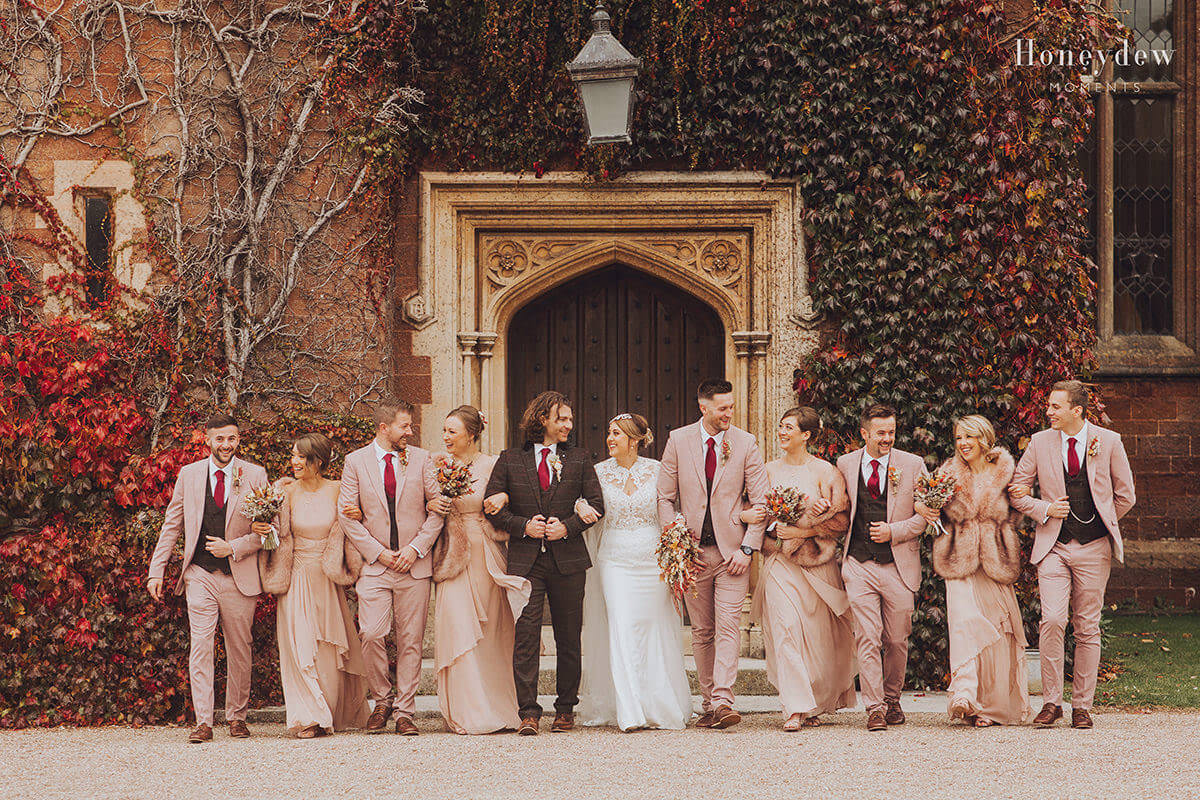 Example Wedding Group Photo List
Brides & Grooms extended family
Brides & Grooms immediate family
Both Bride & Grooms parents
Parents of the Bride
Parents of the Groom
Bride & Bridesmaids
Groom & Groomsmen
Whole Bridal Party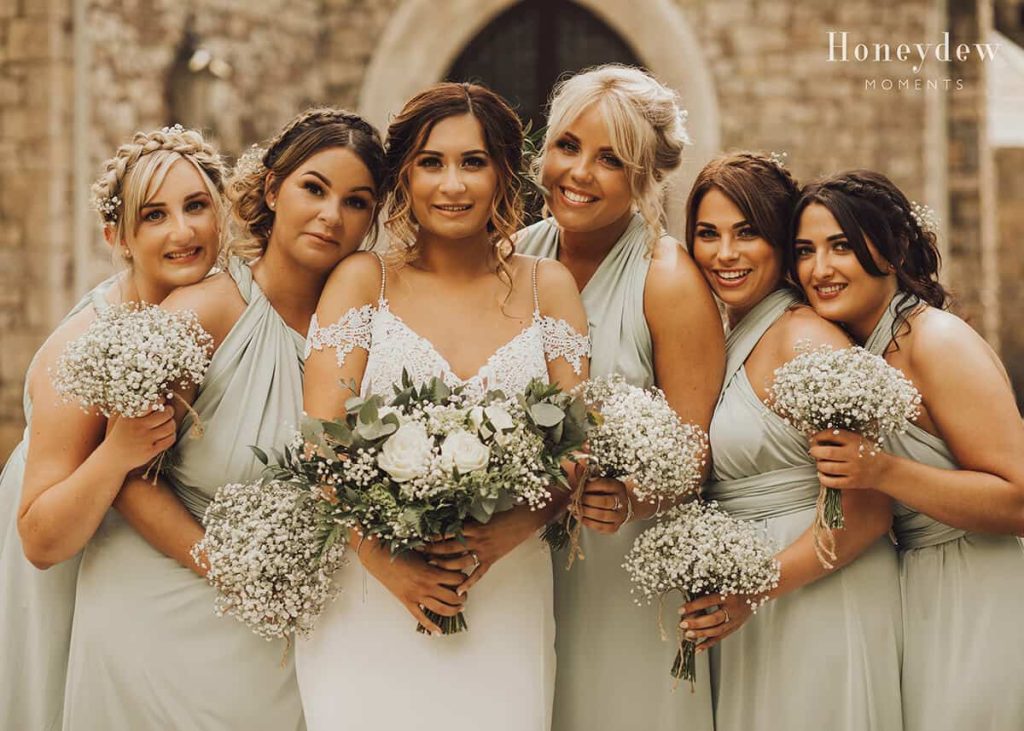 Hopefully, by implementing these tips, this will help you make your wedding group photos easy!

Check out some other blog posts