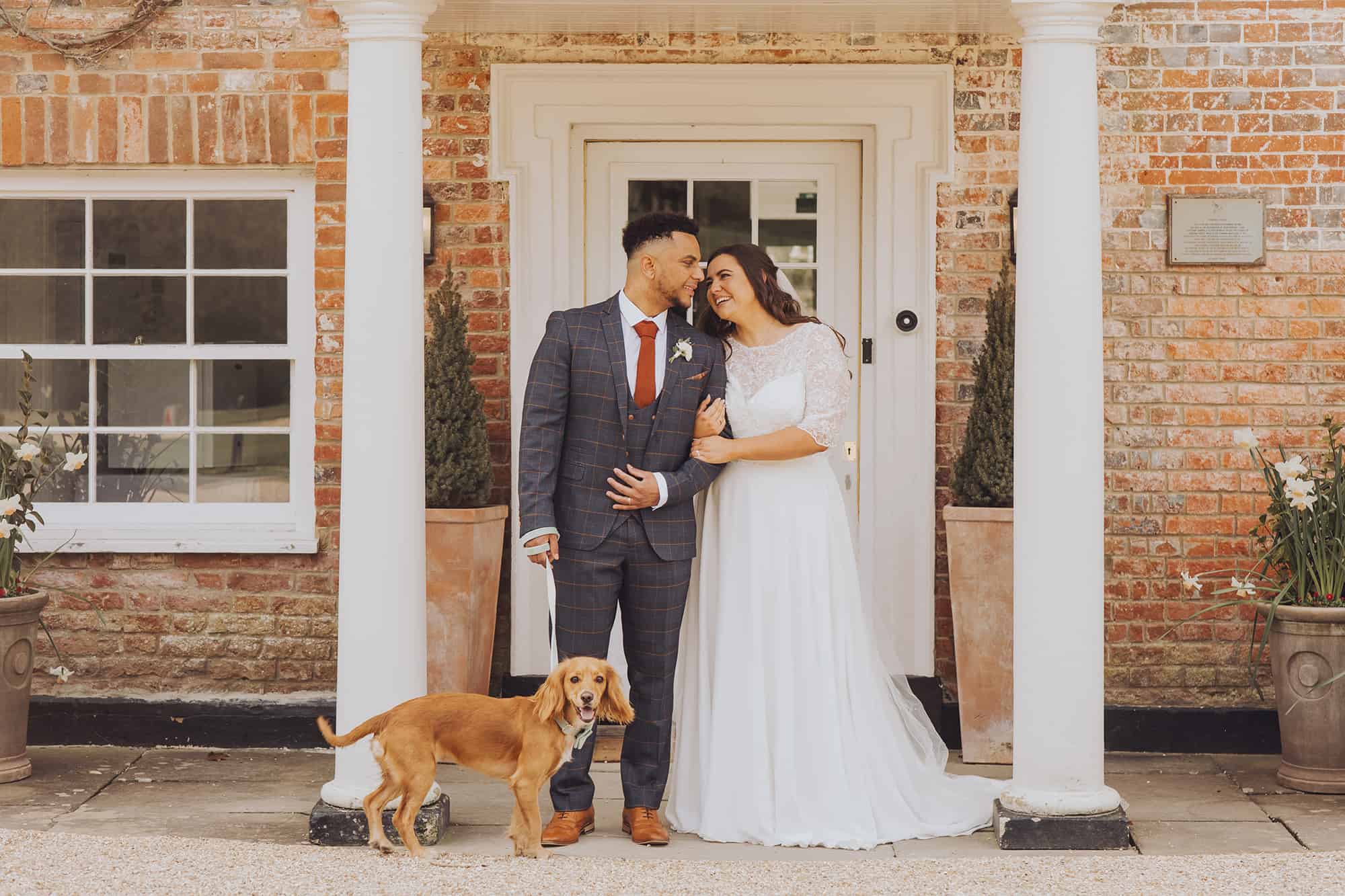 Syrencot Spring Wedding with their dog! – Mr & Mrs Ball
If you're planning a Syrencot spring wedding in Wiltshire, you'll be inspired by this wedding!
Rosie and Andy tied the knot at a Syrencot spring wedding in Wiltshire. Syrencot is a beautiful historical house in Wiltshire with stunning grounds. It was a gorgeous April day and the sun even made an appearance!
The ceremony
The ceremony was a beautiful one in Syrencot's glasshouse. During the ceremony their dog, Poppy, ran in to give them the rings which were tied to her neck! It was such a sweet way to involve her in the service.
They decorated the area with delicate flowers by my friend Emily at Daisy Lane Floristry. The reception was in the farmshed at Syrencot, Wiltshire – I love this venue because the food is incredible. Spring weddings at Syrencot, Wiltshire are amazing, because the grounds are so pretty at this time of year.
Why Syrencot in spring is a great place to have a wedding
Syrencot is really peaceful and secluded. It is one of the best places to marry in Wiltshire. The venue offers top-class catering – and there is a stunning conservatory that's perfect for photos.
If you're planning a wedding at Syrencot, Wiltshire, get in touch!
Suppliers
White Rose, Trousseaux Bridal
Mark Darcey

Check out some other blog posts