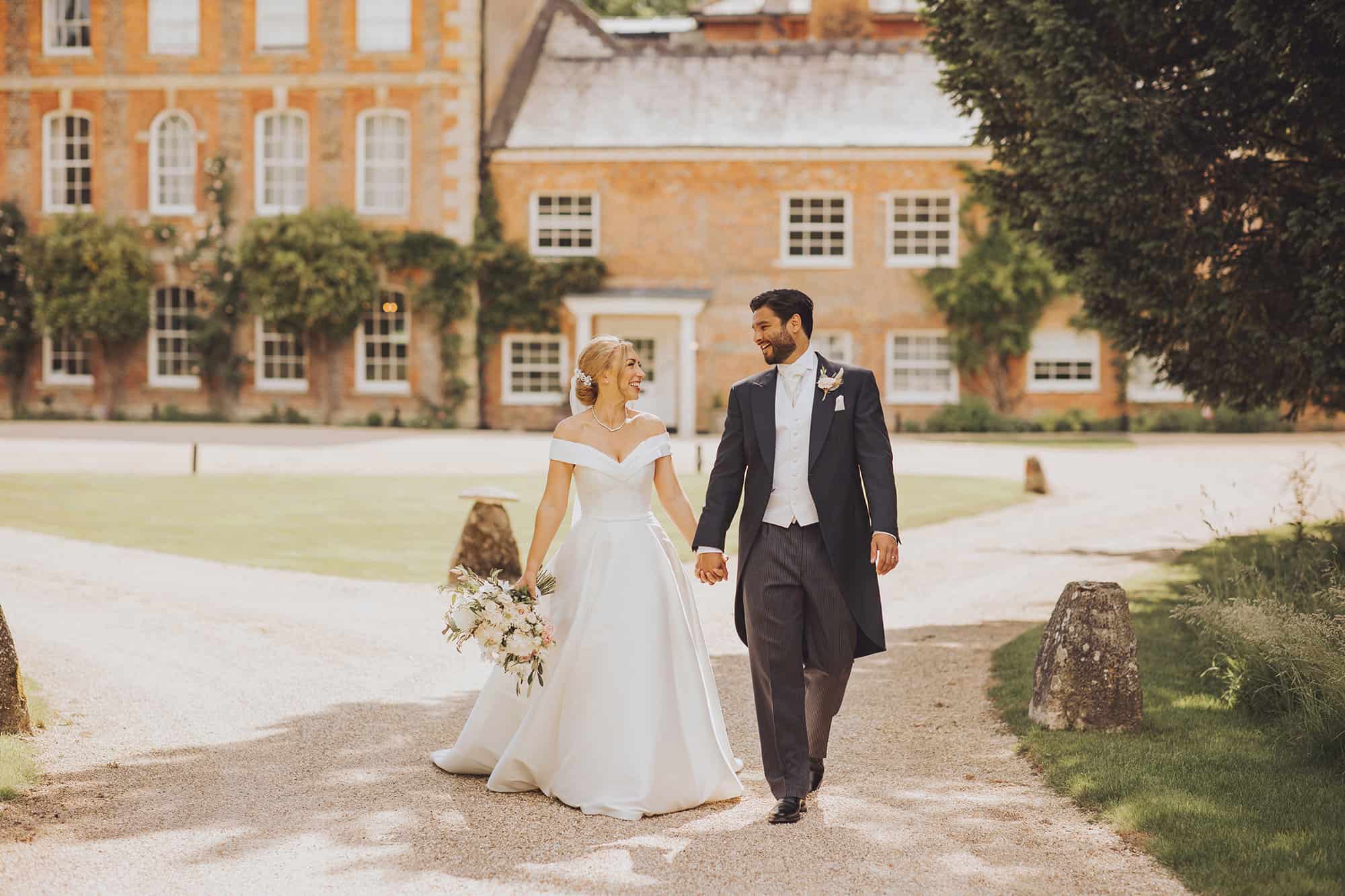 Syrencot House Wedding – Mr & Mrs De Silva
PLANNING A SYRENCOT HOUSE WEDDING IN SALISBURY?
Victoria and Will had a Syrencot House wedding. It's is a modern barn in north Salisbury with stunning grounds. It was a gorgeous day and the sun shone all day long!
The Ceremony
They held their ceremony just outside of the glasshouse in Syrencot's walled garden. The weather was perfect for an outdoor ceremony with light cloud cover on a warm day. During the ceremony, they read their own vows that they had written to each other. It was really emotional and Will couldn't hold back his tears as he read his promises to his new wife.
Why is Syrencot House a great place to get married?
Syrencot House is the perfect blend of modern and rustic. It is one of the best places to marry in Wiltshire. It has the most beautiful sunsets and there's plenty of grounds to explore for your photos. The venue offers seriously good food which is a bonus. Even if it rains, the Farmshed is big enough to shelter inside plus there is a stunning conservatory that's perfect for photos too!
If you're planning a Syrencot House wedding, get in touch!
CHECK OUT MORE SYRENCOT WEDDINGS HERE
Suppliers
Dress – Minster Bridal – https://www.minsterbridal.co.uk/
Makeup – Tara Sanger – https://www.tarasangermakeup.co.uk/
Hair – Jen Worsfold – https://www.facebook.com/JeniWorsfoldMobileHairStylist/
Flowers – Belle and Bea – https://belleandbea.co.uk/
Band – Soho Soul – https://www.bandsforhire.net/function-bands/item/425-soho-soul

Check out some other blog posts