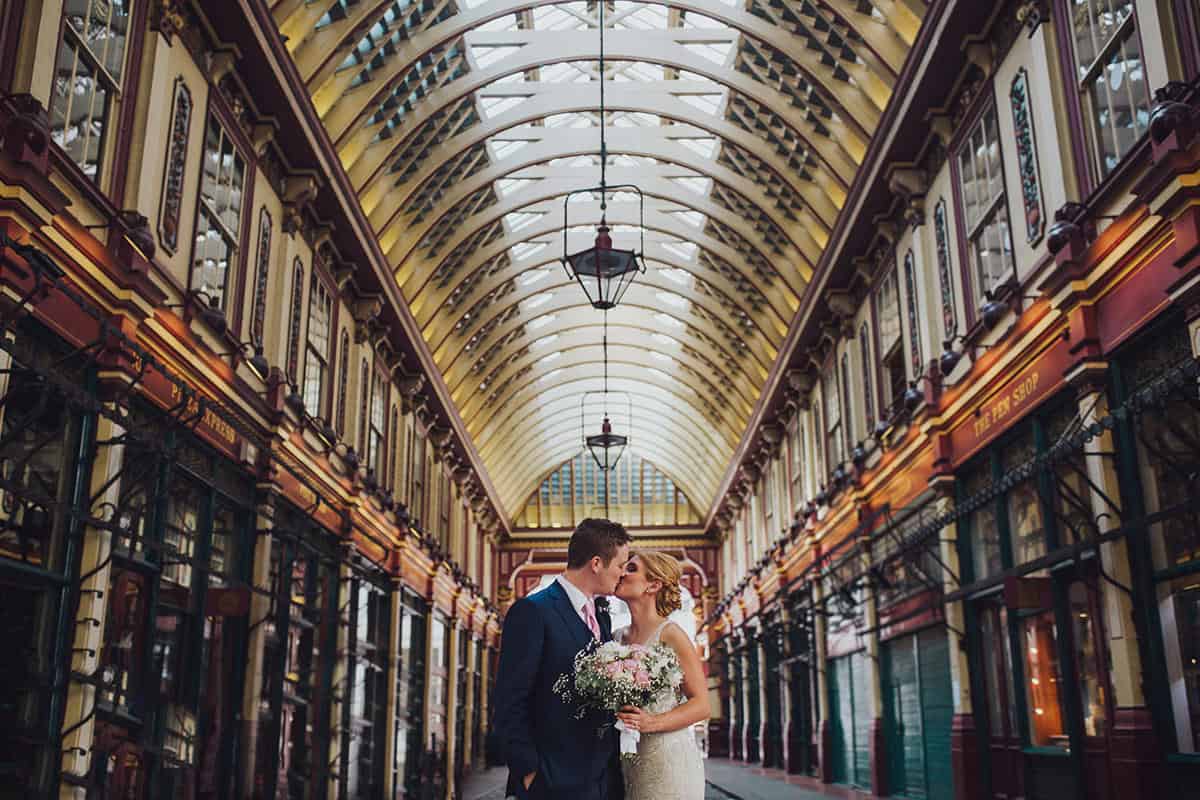 Mr & Mrs Stevenson- Camden and Leadenhall Market, Central London
Central London Wedding
John and Mélanie had a central London wedding at the end of May and it was so perfect! They met a few years ago at the Adventure Bar and their adventure together began. Mélanie is originally from France and was living in London for work. John is originally from Liverpool but also works in London so they have the affectionate nicknames of Froggie and Rosbif!
They held their ceremony in Camden Town Hall with Mélanie's friends and family coming from France to celebrate with them. I met them at the Town hall to capture her dads reaction before he walked her down the aisle. The ceremony was lovely, with personal vows, a few tears, some heartfelt readings and some very proud parents.
"The entrance song for the ceremony will be "all you need is love" by The Beatles because John's family is originally from Liverpool (like the Beatles). The start of this song is actually the French anthem! The first time John took me to Liverpool we went to see a cover band of the Beatles. At the end of the show he had this song dedicated to me on stage which was the cutest ever. It's been one of our couple songs ever since!"
The guests hopped on a vintage Routemaster bus to get us to Leadenhall Market where the celebrations carried on. But we got to stop along the way at the same Adventure Bar they met at for some photographs! Their reception was at Lamb Tavern, a quirky pub in Leadenhall Market. The theme of their wedding was a fusion of England and France. The pub was decorated with pictures from both their parents' weddings, their childhood and also when they met and their lives together.
"We chose the Lamb Tavern which is a pub because we simply love pubs. We wanted something typically English and to create a casual atmosphere as we didn't fancy a big posh reception."
John and Mélanie are the best at finding incredible locations in London. For their engagement session they took me to Pergola and Hill Gardens and I was blown away. On their wedding day, they casually mentioned there was an old church garden they wanted to visit for their couple photographs. This was St Dunstan in the East Church Garden. This secret location was just stunning! I'm not even going to describe it, you have to scroll down to see the photographs!
When we got back, the bridesmaids had gathered everyone inside the pub. They'd handed out lyric sheets and as the couple walked in, their whole wedding started to sing Journey- Don't Stop Believing but with changed words to describe their relationship! It was such an amazing thing to witness, everyone was really getting into it, air guitars and all!
They sat down to their wedding breakfast of a French starter and an English main which matched their wedding theme perfectly. What an amazing day at your central London wedding, thank you So much for letting me be a part of it!
Suppliers:
Florist: Bayley & Sage
Hair Stylist: Blow
Dress: Phase Eight
Bridesmaids: Lace & Beads
Suit: Edit Suits
Invites: Hand made by the bride currently sold on Froggie and Rosbif on Etsy Go and check it out!






































































































</p>

Check out some other blog posts