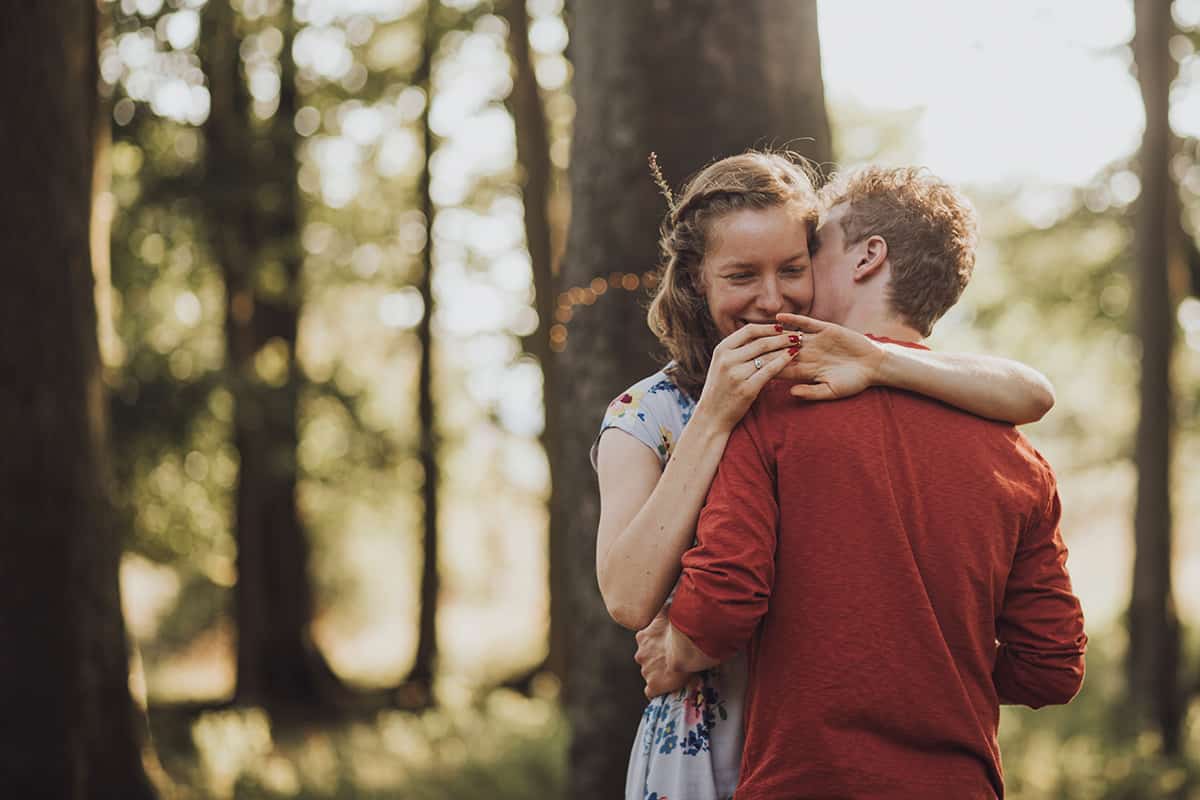 St Catherine's Hill, Winchester Proposal Photography
Tony got in touch with me a few months back to tell me some exciting news. He was planning to propose to his girlfriend, Rosie, and wanted to ask me about proposal photography!
He had put so much thought and planning into how he was going to do it. I was blown away when he told me what he had done so far.
Tony and Rosie always take a stroll as a couple up St Catherine's Hill in Winchester. It's one of their places. They love to come here, act silly on the rope swing and appreciate the view over the city of Winchester. It was the perfect place to pop the question!
Tony went to St Catherine's Hill many times before the big day, planning where he would ask her and how he would do it. Whilst he was there he found a piece of wood from one of the local trees and took it home. Then he hand-carved a wooden ring box from this piece of wood! He also got Rosie's sister in on the plan, managed to borrow one of her rings to measure the size and then worked with a jeweller to create a bespoke ring design just for her!
On the day, it was all set and ready to go. Tony and Rosie were in Winchester and would walk towards St Catherine's Hill. Myself, Rosie's sister and two friends met at St Catherine's to set the scene. They had big photos of the couple and tied them to places along the way up to the top of the hill. At the top of the hill, in a grove of trees, they created a circle of wooden branches and fairy lights with the ring box in the middle. It was so romantic!
We kept an eye on Tony and Rosie's location via 'find my friends'- gotta love technology! We hid behind a fallen tree and watched them walk up to the top of the hill. Tony got down on one knee and funnily enough, Rosie got down with him! It was an incredible moment and Rosie did spot us hiding but found the funny side and we came out to celebrate with them.
Thank you SO much for trusting me to capture proposal photography and this special moment in your lives!