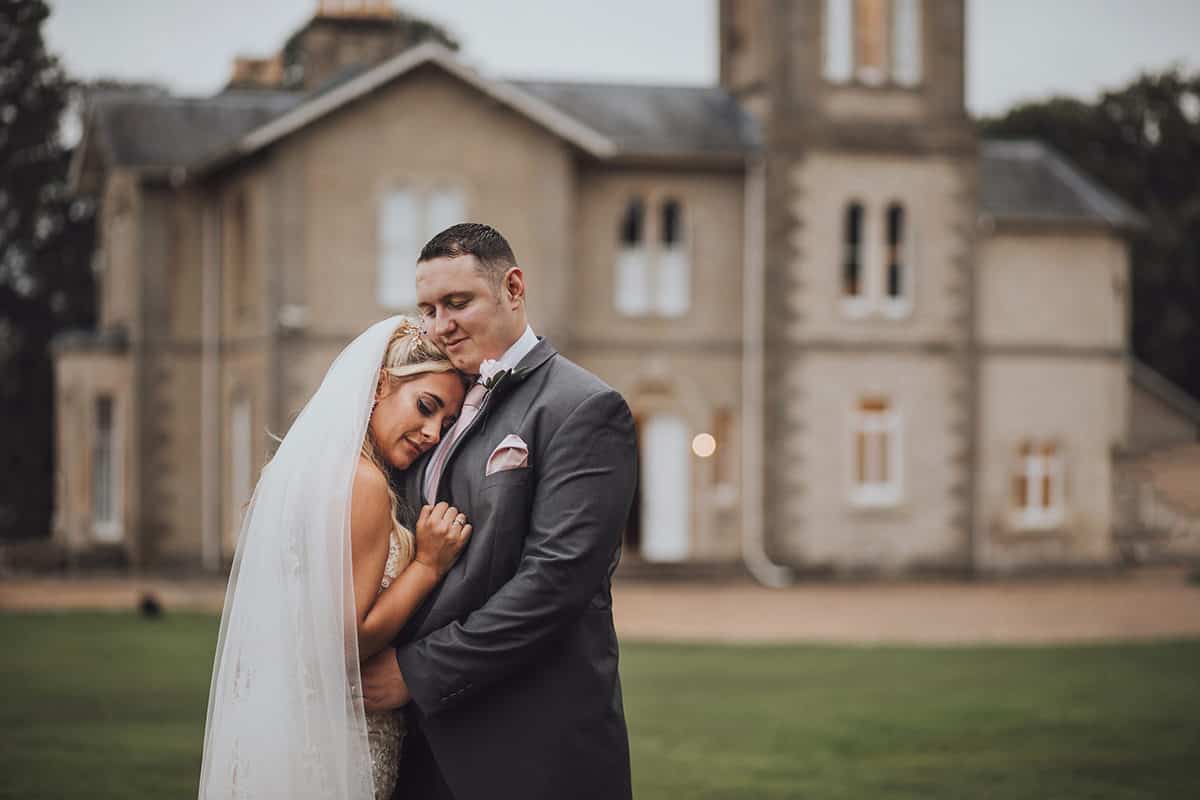 St Tewdrics House Wedding, Chepstow Wales – Mr & Mrs Brooks-
St Tewdrics House Wedding- Alice in Wonderland themed
When Cerys first got in touch with me to tell me that her wedding was going to be Alice in Wonderland wedding, I was so excited! I love a themed wedding and St Tewdrics House in Chepstow was the perfect location for it. St Tewdrics House is a 19th Century Italianate Villa and a purpose-built wedding venue. It is set in 10 acres of Welsh countryside with views over the Severn bridge too.
We woke up to a typical Welsh day, grey and raining, but St Tewdrics looks beautiful in any weather. The girls got ready upstairs in one of the beautiful, ornate bedrooms. They were getting their hair and make-up done and the maid of honour was finishing writing her speech. The boys were down the corridor in another room getting their suits on and having last minute showers too!
The ceremony room was decorated beautifully by the Bride's talented mother and little hints towards the Alice in Wonderland wedding theme made it even more special. Even on a rainy day, the skylight in the ceiling flooded the room with light. They married under a beautiful arch handmade by Cery's mother. Cerys proud son was the best man and ring bearer and he looked so smart in his top hat and tails.
Cerys and Mathew and all of their guests braved the drizzle for confetti and the group photographs before heading inside for their Mad Hatter's Tea Party!
The evening brought a surprise Ice Cream Truck courtesy of Poppy's Vintage Ices, guests singing with the band and a beautiful first dance.
Thank you so much for letting me share in your amazing Alice in Wonderland wedding day!
Suppliers:
Venue: St Tewdrics House
Florist and Decor: Julie Williams (Bride's mother)
DJ and Band: Groove Conspiracy
Make-up: Natasha Edmunds
Hair: Karis Cashman
Catering: Nicely Iced Catering and The Hogfather

Check out some other blog posts