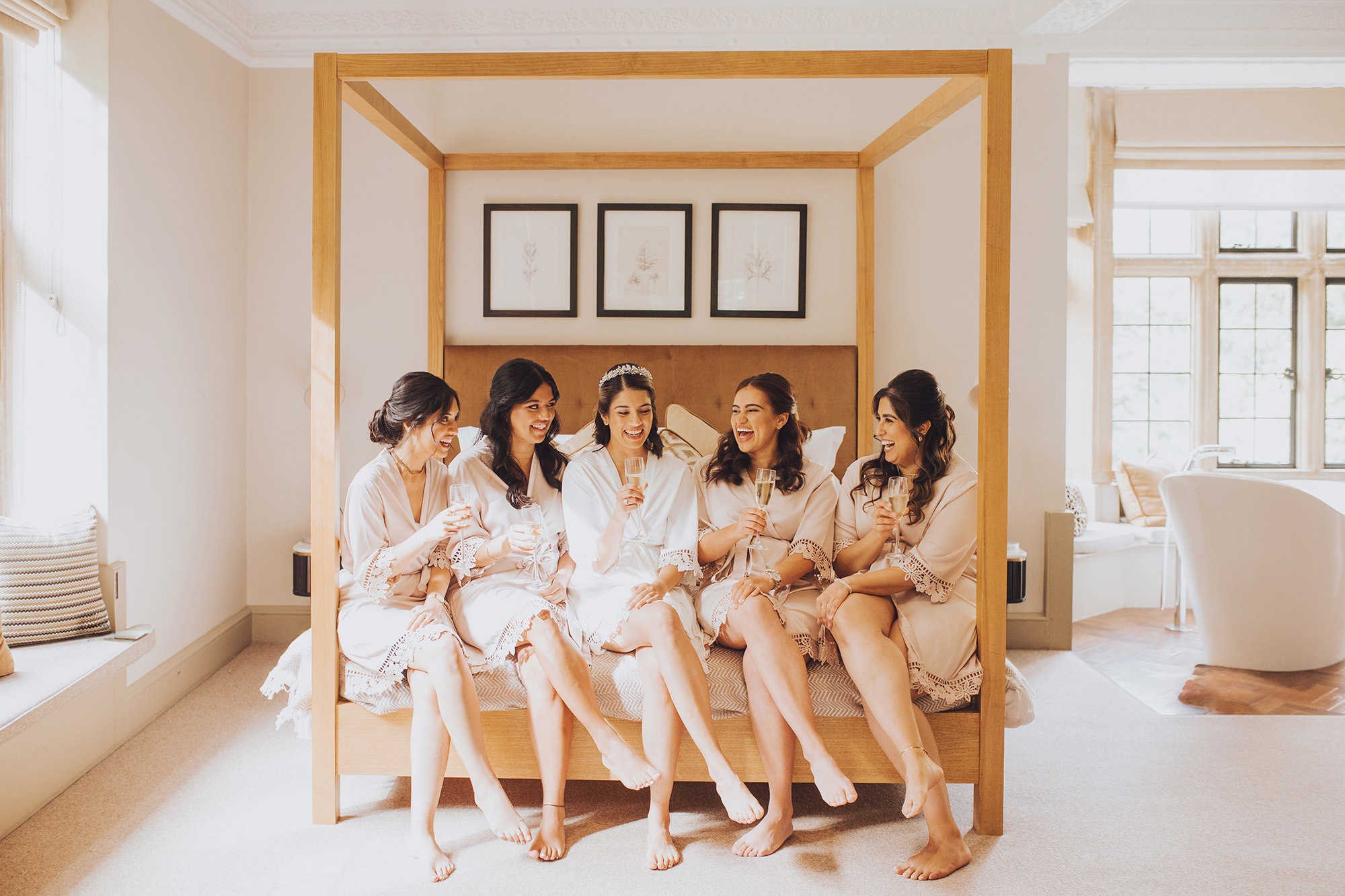 Bridal preparation is one of my favourite parts of the day to take photos. There's laughter, love and nerves and it all makes for brilliant photos. It also gives you and your girls a chance to get to know me even more and feel relaxed around me and the camera for the rest of the day.
Your wedding morning starts surrounded by all your favourite girls all getting pampered together and drinking plenty of prosecco! It's such a special time as you prepare to marry the love of your life!
I've put together a list of 10 ways to get the most out of your bridal preparation photos!
1. Aim to get ready in a well-lit room.
Lighting is so important to the quality of your photographs. You may be getting ready at your venue's prep room which is great as they would have considered this already. But if you're deciding on the location to get ready in, choose one with lots of beautiful big windows and natural light. Tip: An AirBnB is usually brighter than a hotel room and more personal too. You could even try to match the decor to your wedding theme!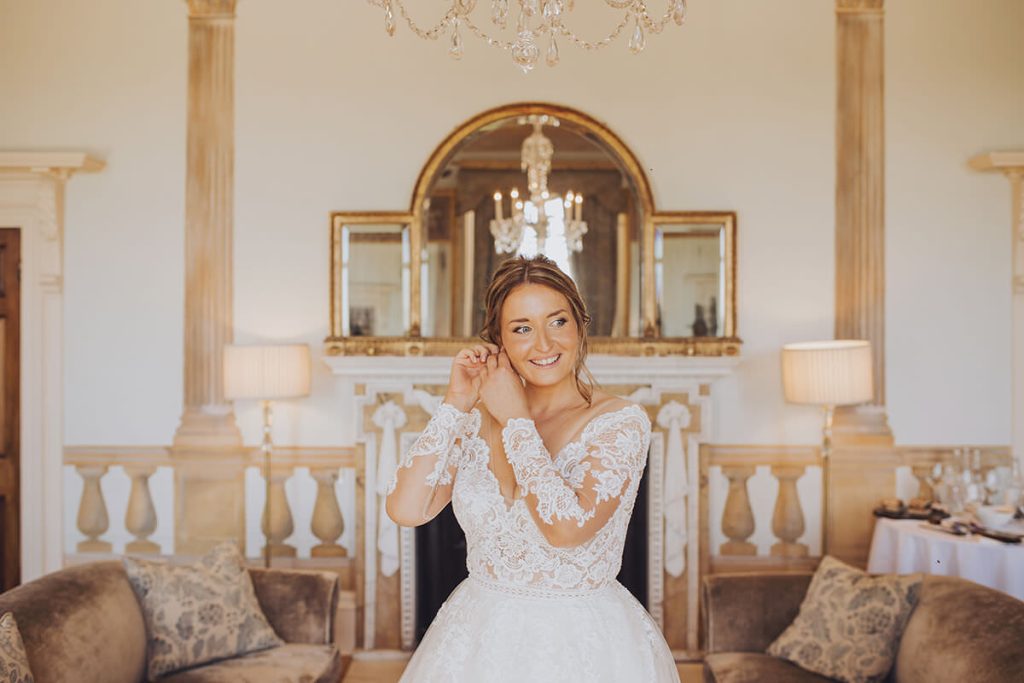 2. Keep the room tidy.
This is such a big one that can make or break your photos. Keep the room clutter-free for those Pinterest worthy bridal prep photos!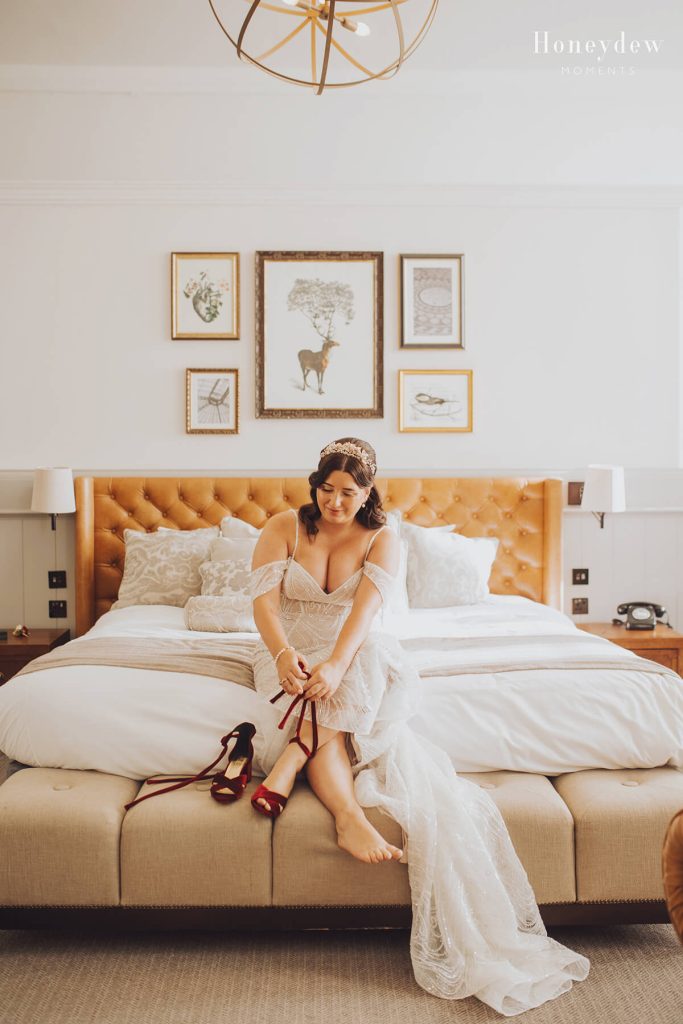 3. Hang your dress up ready to be photographed.
It's so lovely to capture the dress in its beauty before you put it on. You could buy a special hanger to make it even more beautiful.
4. Have your wedding details together for your photographer.
This includes your perfume, shoes, invitation suite, any jewellery and any personal item you would like captured. These may not seem like important photos to get at the time but when you look back on these in a few year's time, you may have forgotten what perfume you wore or what jewellery was special to you at the time.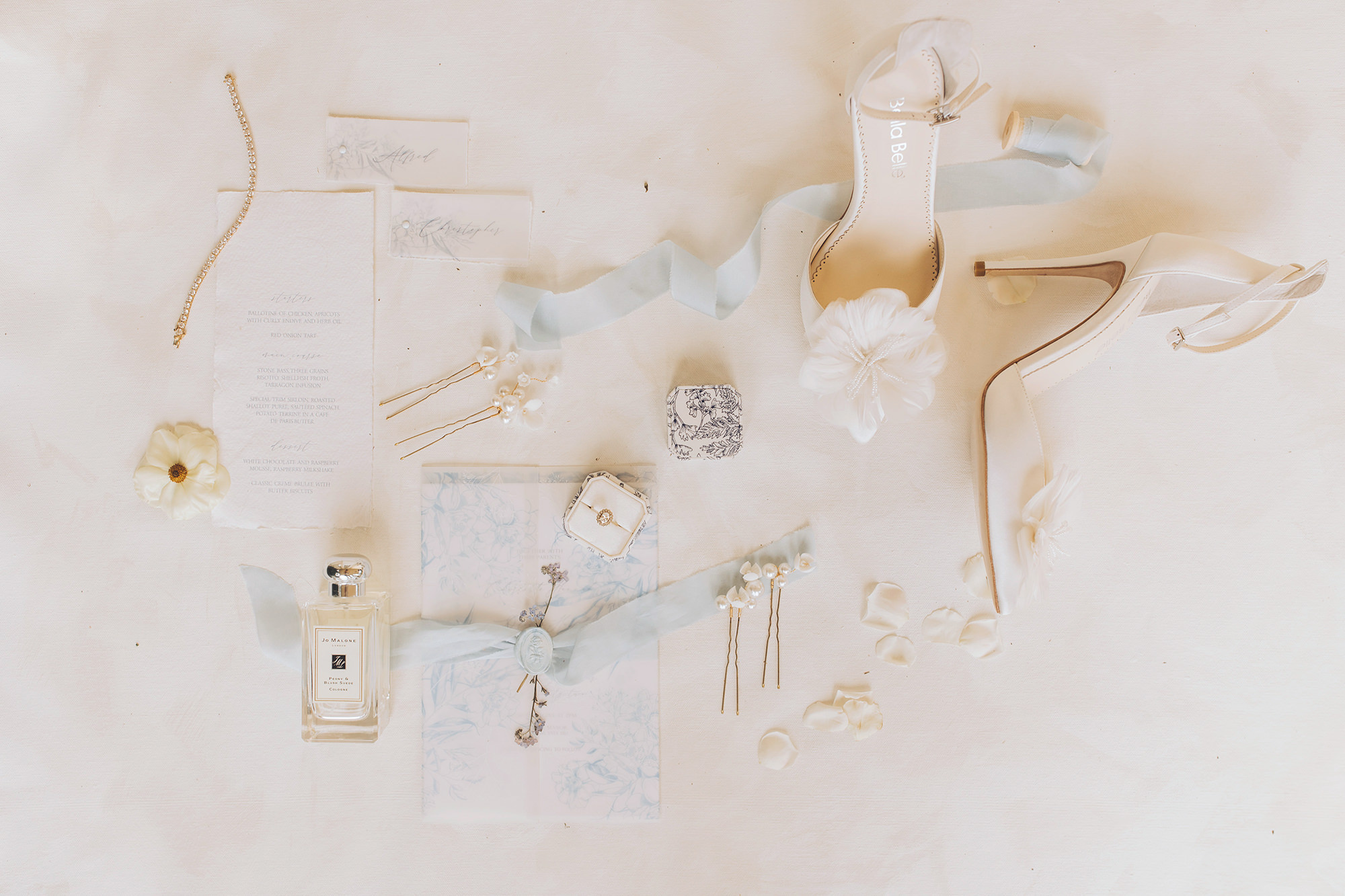 5. Invest in matching outfits for your bridesmaids!
Dressing gowns or PJs look really cute for your photos but also give your bridesmaids something to remember the morning by. The outfits can match the colour theme of the day which will tie all your photos together in a cohesive story for when we design that wedding album!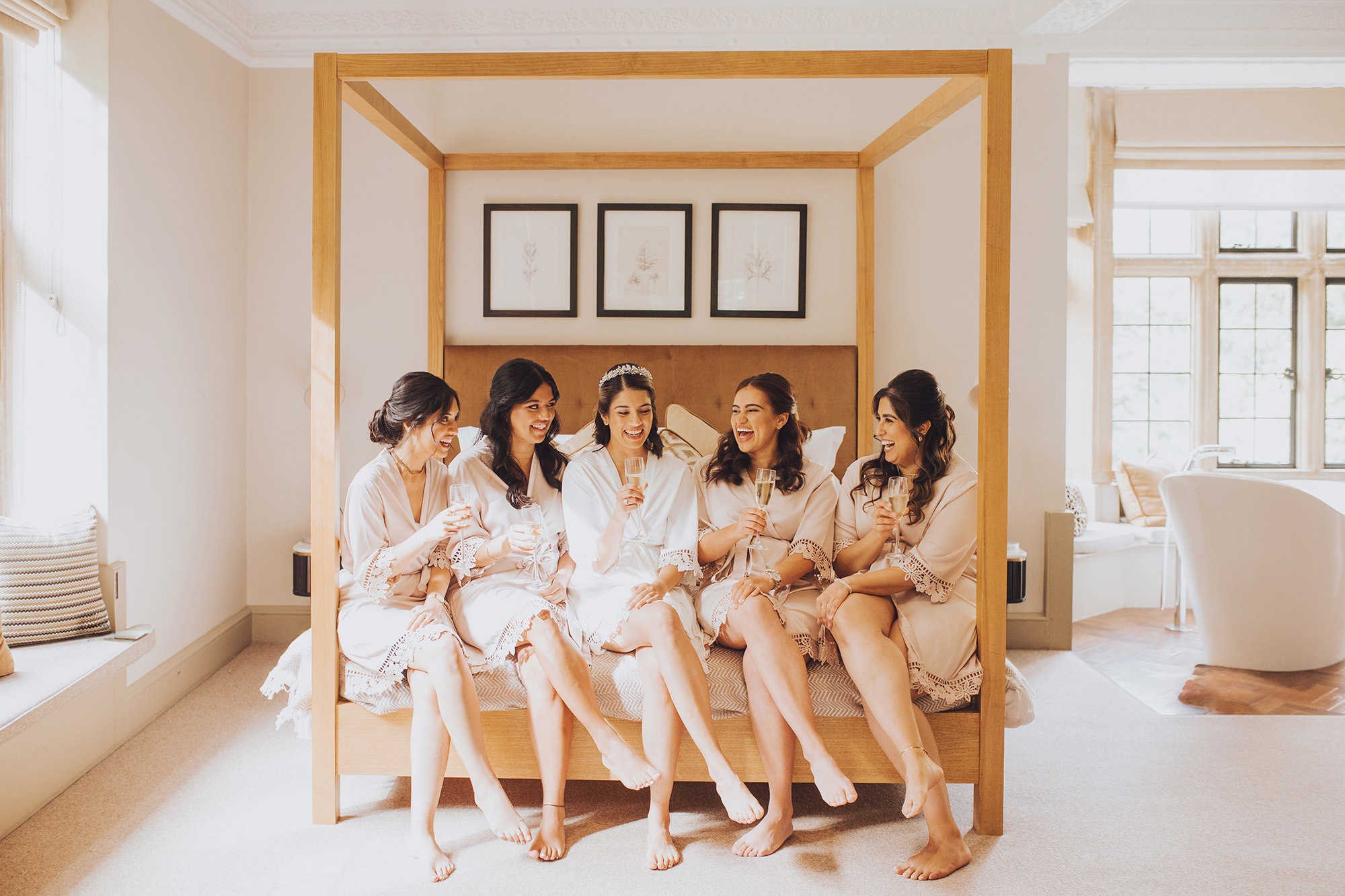 6. Give gifts in the morning.
Thank you gifts or cards for your bridesmaids or mum are so appreciated and it's such a lovely moment to capture in the morning before the wedding gets into full swing.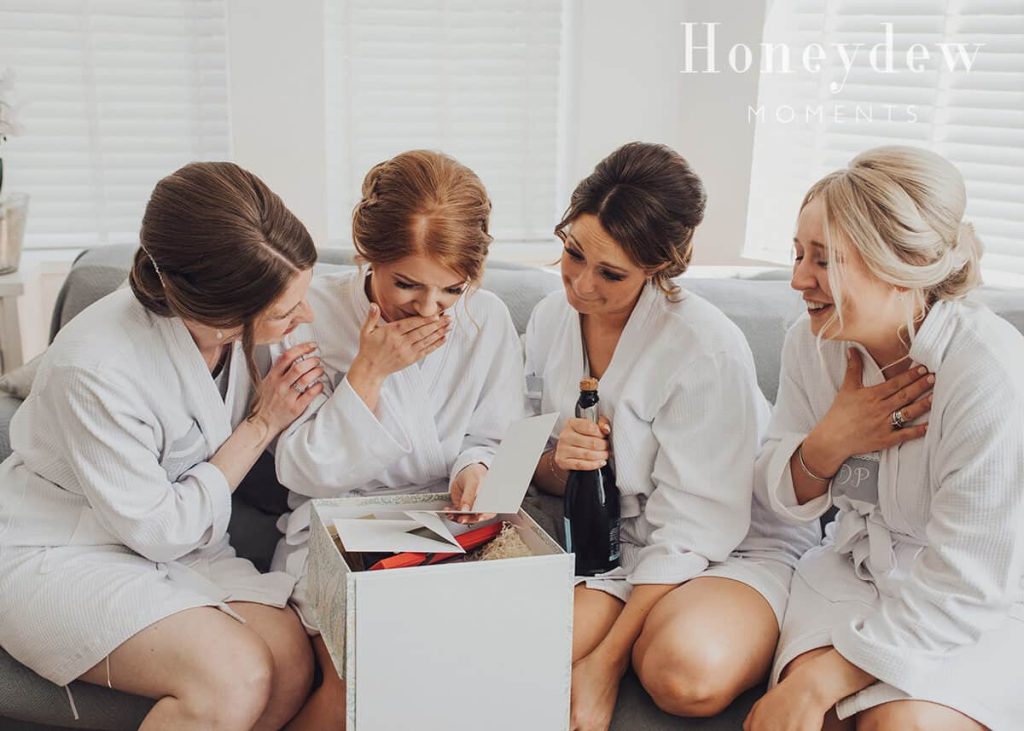 7. Open a bottle of bubbles.
Share prosecco or champagne or any other non-alcoholic alternative with your girls as you get ready. It calms the nerves and gets the celebrations started!
8. Invest in professional hair and make-up artists.
They know what they're doing to keep you looking fabulous for 12+ hours. They also know what looks good in photographs and which products to use to avoid any mishaps. It's such a great investment as you get to be pampered on the morning of your wedding day and there's no stress on you to do it yourself.
9. Plan your timeline well.
Chat with your hair and make-up artists to figure out a timeline for the morning. Who gets their hair or make-up done and in what order is always useful and will help you work out what time to get up.
10. Get in your dress early.
This is so important to creating a stress-free atmosphere just before you walk down the aisle. The last thing you want to do is be flustered because you're worried about being late. I always suggest putting your dress on about 45 minutes before you leave. This way there's time for final touches, some beautiful portraits of you, photos with your bridesmaids and even a first look with the person who is walking you down the aisle.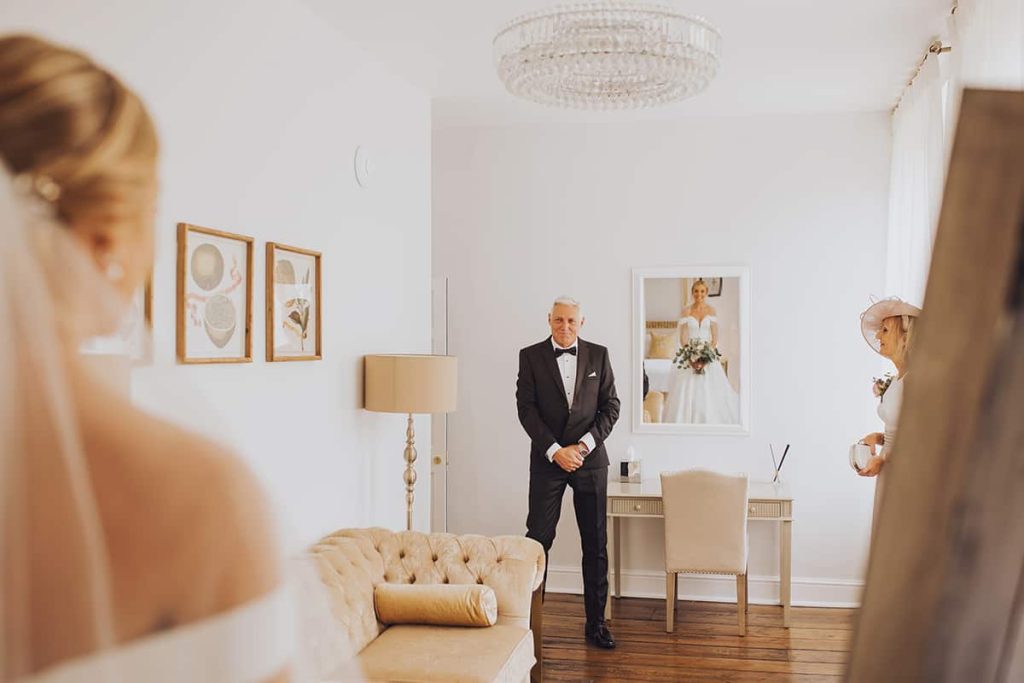 I hope you enjoyed my 10 ways to make the most out of your bridal preparation photos!
If you enjoyed this blog post please click here to read of some more like this!

Check out some other blog posts