Heartfelt Photography for Modern Romantics
I'm a professional multi-award winning wedding photographer with 8 years of wedding photography experience. I'm based in Cardiff, South Wales and grew up in the New Forest so shoot in both locations and everywhere in between!
I offer heartfelt photography for modern romantics captured with passion and genuine warmth. I'll support you all the way through your wedding planning process with limitless guidance and helpful advice.

Over 180 couples have entrusted me to capture their wedding day and I draw upon all that experience to photograph your wedding day too.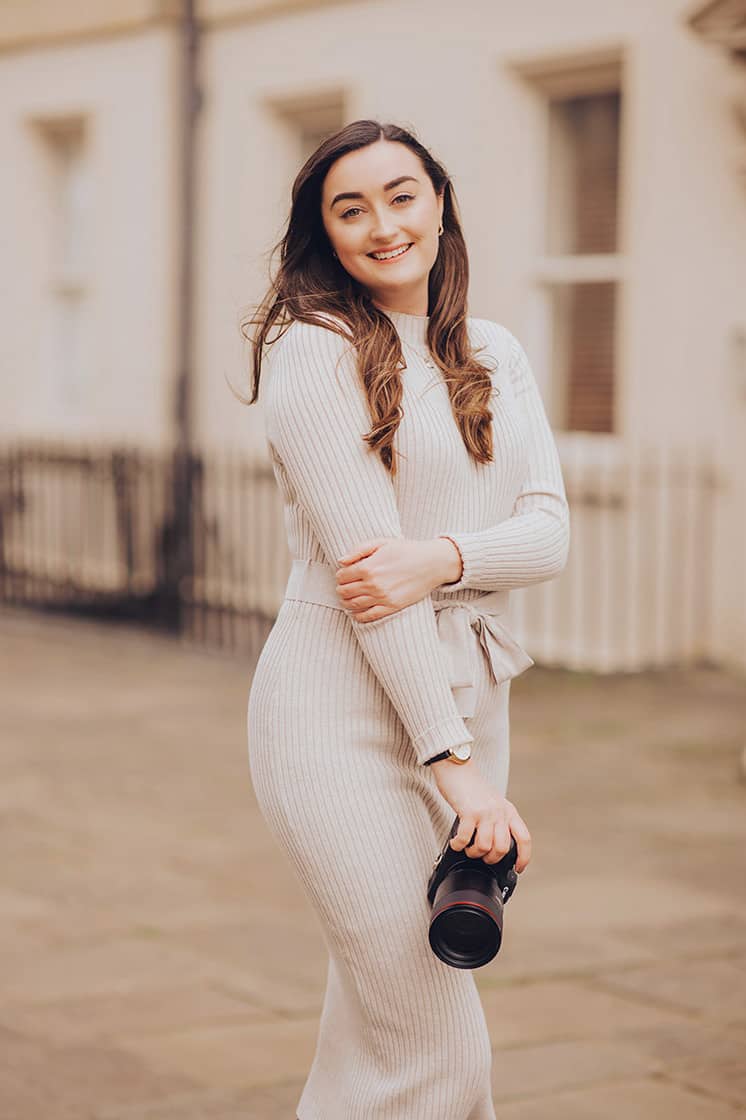 My approach to wedding photography is simple - I'm right there when you need me, and I blend seamlessly into the background when you don't.
I let your day unfold without interfering too much so your photographs are an accurate and authentic record of your wedding. However, I know when to jump in and take control to capture those must-have shots so nothing is missed.
My style is romantic, warm and candid. I'm all about those fun, natural shots that capture the emotion of the day, but also those magazine-worthy couple portraits!
I'm known for my golden hour photographs, and I'm absolutely giddy for pretty light. I have even been dubbed 'The Queen of Sunsets' by a few of my couples! You'll know when I find that magic because I'll be jumping around showing you how gorgeous it is!
"The basic technicalities of photography aren't all that difficult to learn, which is probably why there are so many wedding photographers around, but you can't teach real talent; that spark, that vision is there from birth, and Natasha has it coming out of her eyeballs!
Her enthusiasm and joy for what she does is infectious - she coaxes smiles from shy guests (and husbands), brightens grumpy children and captures all the details and expressions you missed.
I knew our wedding photos would be good, but they are beyond that; they are a collection of precious memories that we will treasure forever, and I look forward to showing them to absolutely everyone!"
From the moment my wife and I first met our photographer, Natasha we just knew we had made the right choice. Supremely organised and very efficient, she help us to plan the photos we wanted to capture on our wedding day and executed them to perfection! Her funny and reassuring nature really helped us to relax and get some incredible photos far beyond our expectations.
She has the perfect mix of fresh new ideas with plenty of experience, making her a brilliantly talented all-round photographer. She has instinctive eye for capturing moments of laughter and artistic details. Her use of light is incredible, while her photo production is extremely professional
Since we first got in contact with Natasha, she was so friendly and made us feel so comfortable with her. We could tell she absolutely loves what she does too! On our wedding day, it felt like I had a close friend there with us not a stranger taking photographs!
From the moment we met Natasha, she was positive, enthusiastic and passionate. She made two super awkward people feel so comfortable in front of the camera. On the big day we were just loving life! Her enthusiasm when she 'got' the shot was infectious! She's discreet during the ceremony, great with our guests and super creative getting couple shots!
You will not find a better wedding photographer than Natasha at Honeydew Moments. She is professional, caring, dedicated and her work speaks volumes. She is not just a supplier but becomes a friend and part of the wedding family.
Her photos and endeavour to capture the best are truly stunning and she makes you feel completely at ease as if she's not even there. We are absolutely thrilled with our photos and wedding album that'll we cherish forever.
I was really nervous and camera shy at our engagement shoot but Natasha made me feel so comfortable around her and she was so brilliant at getting us to be natural in front of the camera. I was so disappointed it rained on our wedding until I saw the beautiful photos of us in the rain. I could not believe how Natasha made a rainy day look so amazing and enchanting, I was so glad it rained!
If you want the best photos you can get from the best day of your life so you can remember it for years to come then you need Tash as your wedding photographer. She is so approachable, extremely kind and friendly, and by the end of your wedding, you feel like you've gained a friend!
The photos speak for themselves - we could not be happier with them and we will be forever grateful for the memories she has helped us to make. Don't hesitate to book Honeydew Moments!
"When booking Natasha you get more than just an incredible photographer, you get someone to rely on leading up to the big day and on the day itself. There were times that Natasha seemed more excited for the day than we were - she is the ultimate cheerleader! On the day she worked so incredibly hard to make all of our dream shots a reality and the result speaks for itself! She made us all feel so at ease and natural in front of the camera. We cannot recommend her enough, she is simply the best!"
Pre-wedding consultation
Support, advice and help during the planning process
Up to 10 hours of wedding coverage from bridal prep to first dance
Minimum of 500 fully edited photographs
An online gallery to share with friends and family
Full printing rights and a set of fine art prints
Up to 50 miles travel included
2023 Full Day Collection starts from £2750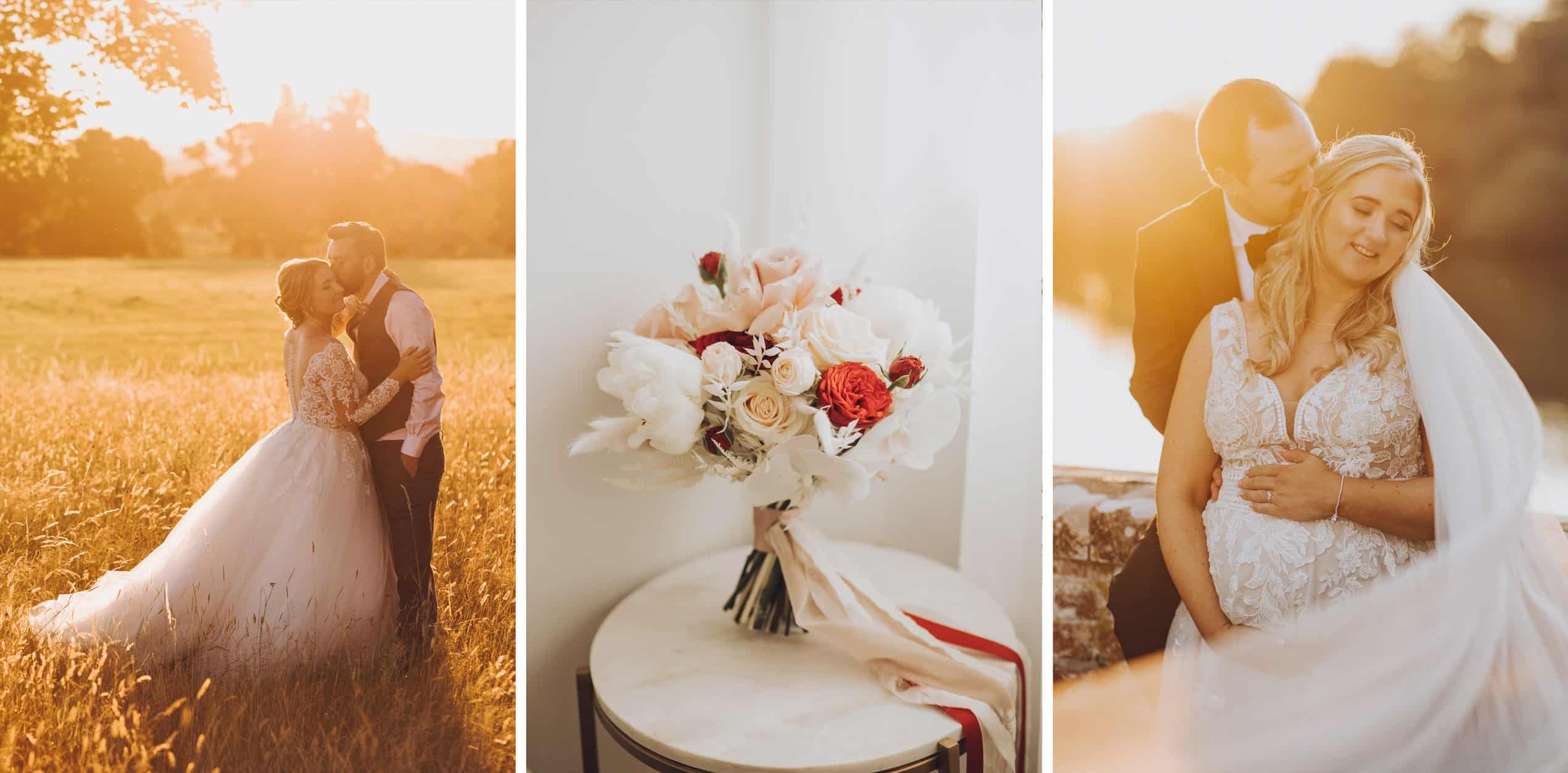 If I sounds like the type of photographer you'd like with you on your wedding day, I would love to hear from you!
Filling out this form means I can send you my full information guide detailing the exact packages I offer and what you can expect from working with me.
I can't wait to hear from you!
If you're not quite ready to get in touch and would like to see more of my work on my full website click below!