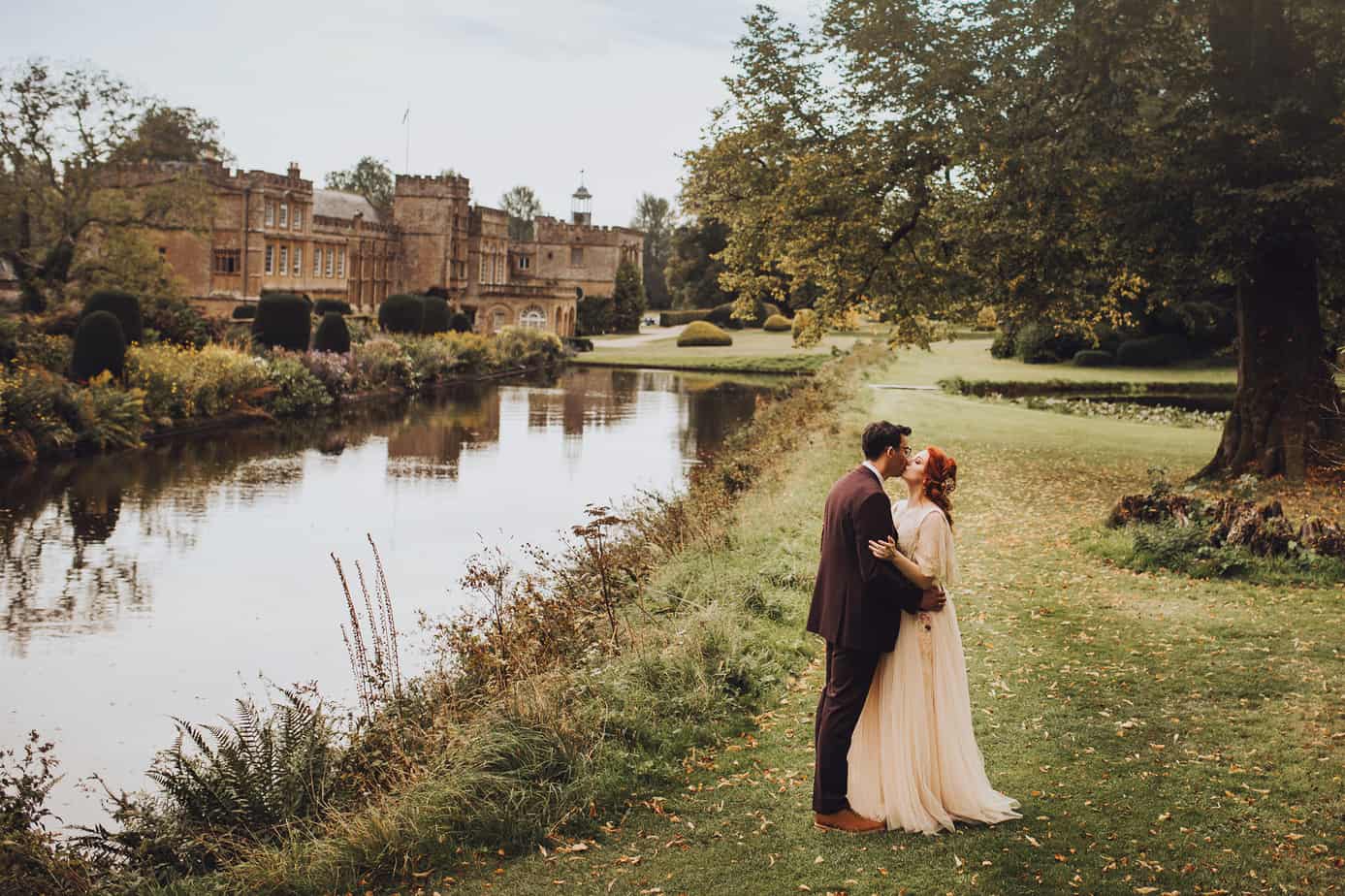 Forde Abbey Wedding – Mr & Mrs Stembridge
Forde Abbey Wedding
This Forde Abbey wedding was a absolute dream! I can't begin to tell you how excited I was for Loreena and Joe's wedding to come around! I've known Loreena since we were in the same photograph course at college together back in 2010! We've both followed one another's careers ever since and I was absolutely honoured when she wanted to choose her wedding date around my availability!
Loreena and Joe met 8 years ago in the same college I knew Loreena from. Joe popped the question when they were at the zoo as Loreena has always loved animals. They have a rescue dog together called Friday who is the sweetest little thing!
I knew the wedding was going to be breathtakingly stunning but Forde Abbey was out of this world. It felt like we had travelled back in time to the Jane Austen era.
"We visited Forde Abbey while in Somerset on holiday for our anniversary in June 2018. We fell in love with the gardens and enquired about a Forde Abbey wedding, expecting it to be hugely out of our budget. When the numbers came back we were very pleasantly surprised! We viewed a few other venues just to make sure we'd made the right choice, but nowhere else made us feel the way that Forde does."
The girls got ready in the beautiful bridal suite upstairs. They exchanged gifts, had their hair and make-up done and got dressed into the most stunning velvet autumnal bridesmaids dresses.
The Ceremony at Forde Abbey
Loreena walked down the aisle to a nervous Joe as As The World Falls Down by David Bowie (from Labyrinth – one of their favourite films) was played on the harp. The ceremony was emotional but beautiful. They left as a married couple to walk under all their friends and family waving ribbon sticks with bells on.
The afternoon brought sunshine, incredible autumn colours and amazing couple portraits within the grounds of the abbey.
The Reception at Forde Abbey
They sat down in the undercroft for their afternoon tea wedding breakfast before we explored the Kitchen Gardens of the Abbey. The evening guests arrived in time for more speeches, cutting their incredible cake and their first dance to I Get To Love You by Ruelle.
I snuck the couple away to the most amazing part of the venue, the cloisters, at dusk to create some portraits using atmosphere aerosol. We also took a moment outside to create some backlit night time portraits in one of Forde Abbey's many archways.
I can't put into words how special this Forde Abbey wedding was, so much genuine love and a group of people so close knit in the most beautiful venue.
Thank you so much for entrusting me to capture your wedding day!
The Review
"Natasha is utterly brilliant in every way, and I'm going to tell you why. This review is probably going to be pretty long so save yourself the energy and book her now, then do or don't come back to read it later.

Natasha is one of the best photographers in the UK, and I'm a professional model so I kinda know what I'm talking about. We knew we wanted her to shoot our wedding before we were even engaged. We made sure she was available before securing our date. From the moment I got in touch she was totally professional; easy to talk to, slick, helpful and friendly. Her emails were insightful, thoughtful and concise. Her website always loaded quickly. On our engagement shoot, we sat and chatted for over an hour before she took a single shot. She handled my camera-shy fiancé, my impatient dog and my over-thinking along with the fading light like it was a breeze. Unflappable.

In the run-up to the wedding, I was nervous about being in 'model mode' and posey on the day. I wanted natural, candid shots of me and my loved ones on the biggest day of my life. And boy, did she deliver! From the moment she arrived, everything went perfectly. She was somehow invisible and yet always right next to me when I needed her. Natasha opened the champagne, she wrestled with my dress buttons and wafted my veil to perfection; she was everywhere at once with a big smile on her face and a completely relaxed demeanour. She wasn't just the photographer – she was a friend.

Exactly a month later, my 'camera-shy' husband and I modelled for some promotional shots at a new venue. Once again she was the epitome of organised. She even took a few shots of us in our wedding clothes with our dog, who couldn't be there on our actual wedding day.

The basic technicalities of photography aren't all that difficult to learn, which is probably why there are so many wedding photographers around, but you can't teach real talent; that spark, that vision is there from birth, and Natasha has it coming out of her eyeballs. Her enthusiasm and joy for what she does is infectious – she coaxes smiles from shy guests (and husbands), brightens grumpy children and captures all the details and expressions you missed. I knew our wedding photos would be good, but they are beyond that; they are a collection of precious memories that we will treasure forever, and I look forward to showing them to absolutely everyone.

If you've got this far and are still reading, do your future self a favour and just book her. You will not regret it."
See their engagement photos here!
Suppliers:
Dress: Jo Fleming
Suit: Moss Bros
Shoes: Oasis ( her £10 bargain!)
Florist: Tilda Rose
MUA: Karina Scoffield
Hair piece: Melancholy Magpie
Hair: Perfect Day Hair by Vicki Knight
Cake: The Cake Architect, Bradford-on-Avon
Rings: Bespoke via Jeremy France, Winchester
Stationary: Studio 6 Design

Check out some other blog posts