Try Not to Cry When You See These 10 Father Daughter First Look Photos
Father Daughter First Look Photos
Having a first look with your dad or any father figure in your life is definitely one of the most emotional parts of a wedding day.
This is the first time he will see you in your dress. He hasn't spent the morning getting ready with you. But he comes to the bridal suite to collect you, ready for your walk down the aisle together.
He sees his little girl as a bride for the first time. The realisation hits him, you're not the cheeky 10-year-old with muddy knees anymore!
You're all grown up and off to live your new life with your husband. There will be hugs, kisses and plenty of tears and it's such a special moment to be captured.
I'm so grateful and fortunate to be able to witness these times in peoples lives. It's such a privilege to be allowed into these precious moments. It's amazing to be able to document it so they have these memories to look back on once the day is over.
I've seen some incredibly emotional father-daughter first looks. Take a look at some of my favourites below!
These 10 father-daughter first look photos will melt your heart!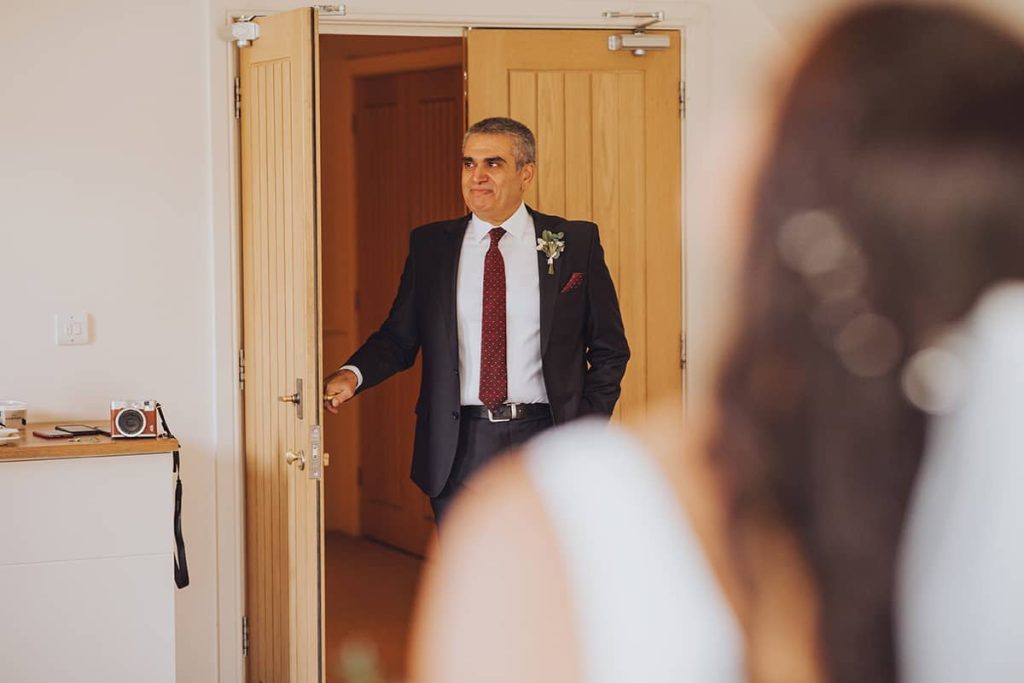 Reema's dad tries to hold it together when seeing her in the bridal suite at Hyde House.
Amy's dad wipes a tear away before beaming at his beautiful daughter as a bride at Beaulieu Hotel.
I don't think Katie's dad could cope with how stunning Katie looked at her French wedding at Manoir Des Sines.
Beshlie's dad couldn't stop smiling when he saw Beshlie in her gorgeous dress. She was ready to go to the wedding ceremony at Margam Orangery.
Yasmin's dad came into the billiard-room at Syrencot to collect his daughter to walk her down the aisle. He couldn't hold it in! He tried to hard to not let the tears come. But they got the better of him once he saw Yaz!
Charlotte's dad was so overcome with emotion. He looked upon his daughter ready for her winter wedding at Deer Park.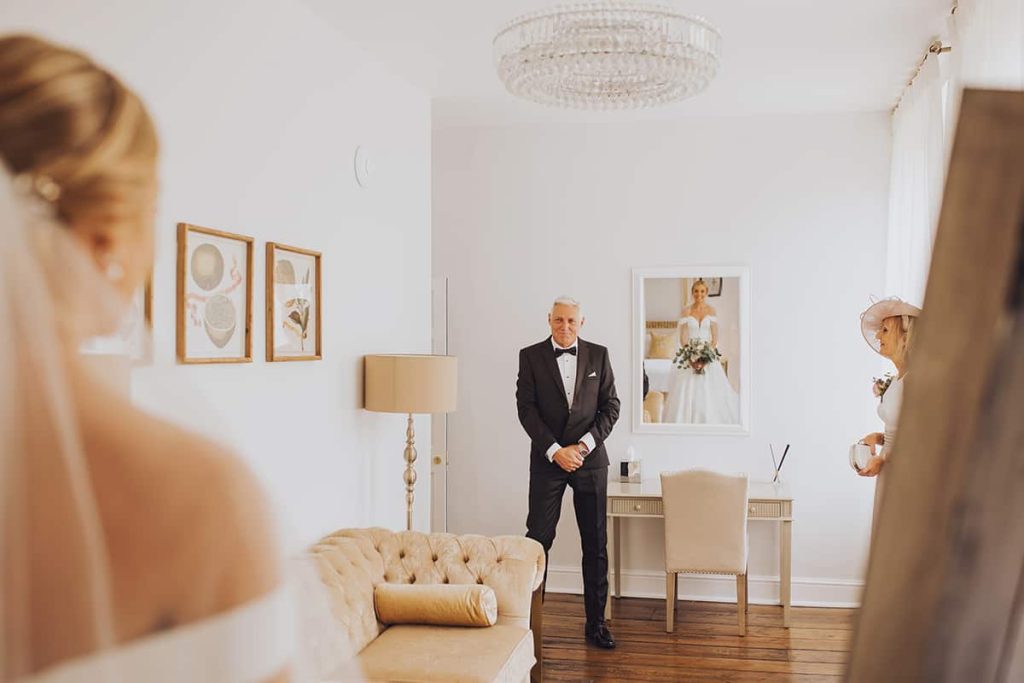 Megan's dad was emotional when he saw her at Syrencot.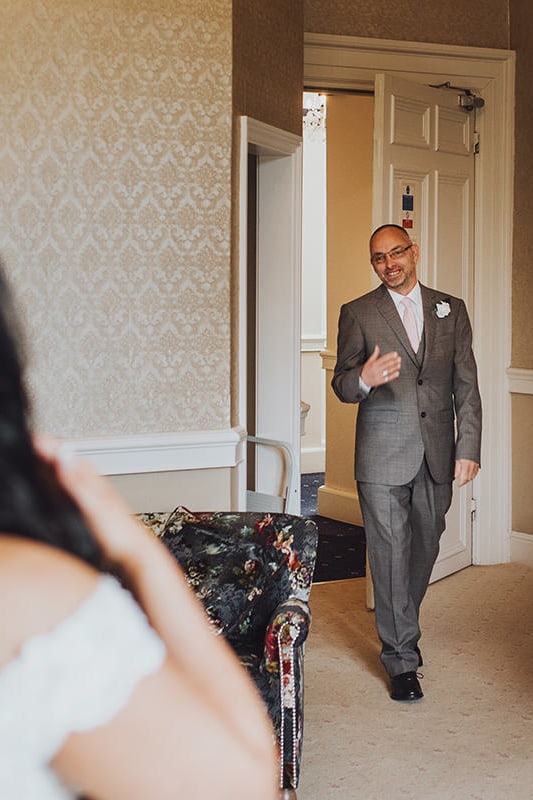 Kristen's dad was overcome with so much emotion, he was rendered speechless! Kristen looked like a princess in her wedding dress. Her dad was so emotional to see her as a bride at Clearwell Castle.
Claire's dad's mouth dropped open when he saw Claire as a bride for the first time. He was so proud to walk her down that aisle in the church too.
Rhian's dad could not stop smiling when he walked into his living room. He saw his daughter ready for her wedding day at Pencoed House.
Father Daughter First Look Photos
Did these father daughter first look photos get you right in the feels?
Are you going to have a first look with your dad or someone else at your wedding?

Check out some other blog posts