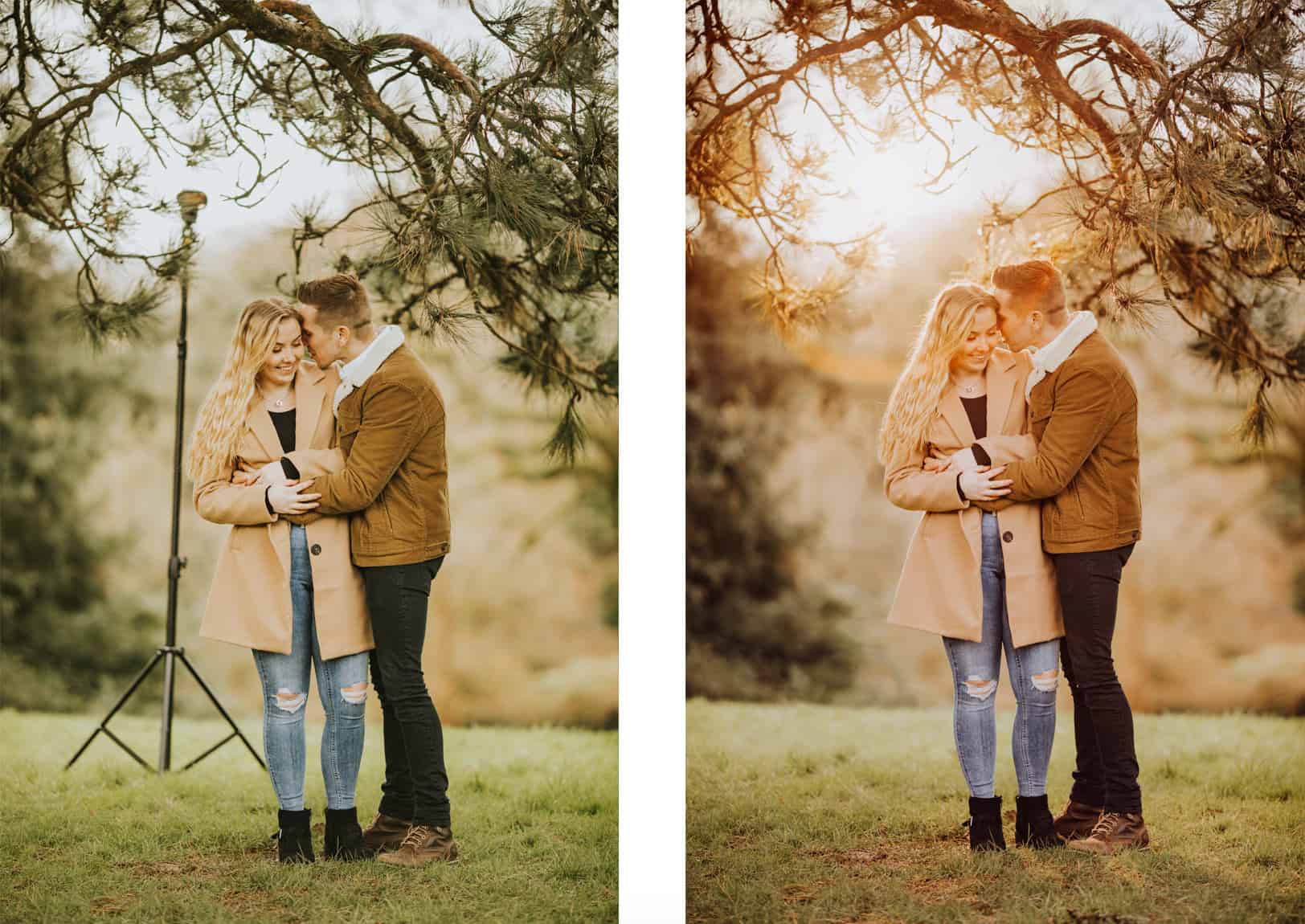 Imagine this…
You wake up on the day of a shoot, it could be a wedding day, engagement session or a family session. You've planned this beautiful sunny session with your clients and you're so excited! You hop out of bed, pull back the curtains and… it's cloudy!
What do you do?
Do you rearrange?
Rearranging a session costs you time and money and you can't rearrange a wedding!
You know sometimes you have those photoshoots that just have to be done on a certain day?
Maybe it's a client's birthday, anniversary or maybe it's even their wedding day!
Whatever the reason, it means you can't just rearrange their shoot.
You have to go ahead even if the weather isn't how you'd like it to be.
We all know we'd rather be shooting in the beautiful flattering light we only get in the early evening on sunny days.
But what if you could have that light all the time?
What if all it took was learning one simple technique and you could have beautiful flattering light on every single shoot you do?
But what if you could pull back those curtains and feel calm and confident that you'd still get your beautiful sunny session today?
What if you could have the sunshine in your pocket?
I always get so excited before I'm due to shoot a wedding. I'm constantly checking the weather to make sure we're going to have a lovely sunny day!
Unfortunately, living in the UK means the majority of the wedding days I get to shoot are cloudy. I don't mind cloud cover usually, it's like a lovely big softbox in the sky and flattering light for the majority of the wedding day.
But it can look really flat and boring for couple portraits!

I always want to be able to WOW my couples with their portraits. When I show them on the back of the camera or when they receive their gallery back, I always aim to blow them away!
When it's cloudy I find it's much harder to get those WOW portraits and I would always wish it was sunny so we'd have a beautiful golden hour.

I kept wishing this so much, that I decided to do something about it.
You can teach yourself how to have the sunshine in your pocket so you can pull it out at any opportunity!
I taught myself how to fake the sunset with flash!
Yep, that's right, I can fake golden hour!
and honestly, if you follow a few certain rules and techniques, you wouldn't know the difference!
Fake it with Flash is a comprehensive workshop teaching you the exact process behind my fake golden hour photographs!
I've designed this workshop to talk you through step-by-step how to create your own sunshine any time you need it.
If you're a photographer who shoots sessions outdoors, this one is for you!
Turn your photos from this… to this!

Check out some other blog posts