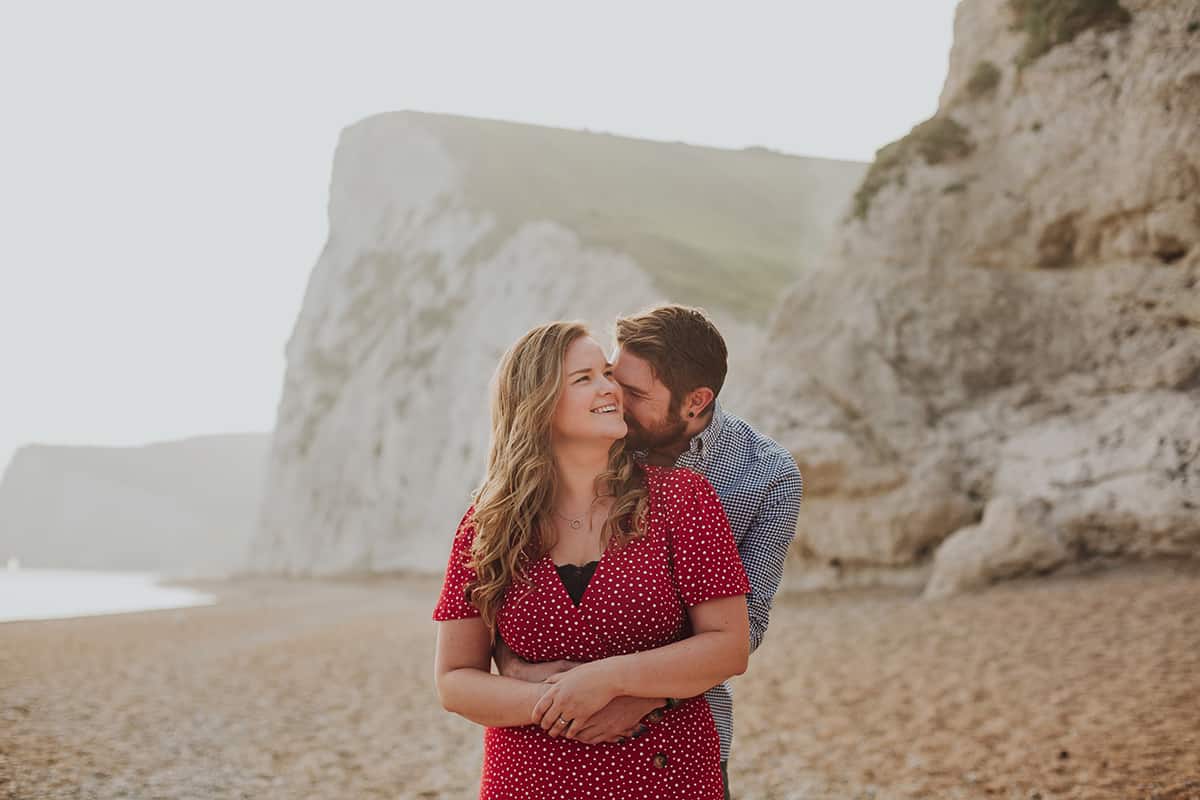 Durdle Door Engagement Session
I met Kate and Mike for their Durdle Door engagement session on the Jurassic Coast in Dorset. Durdle Door is a natural limestone archway in the ocean near Lulworth. It really is such a beautiful part of the world!
These two are getting married in Wimbourne St Giles at St Giles House next month! This venue is incredible and I'm so excited that these guys will be my first wedding here.
We took  a stroll down the steep hill to the beach at Durdle Door and walked past the tourists who were still swimming even at 7pm! We had loads of fun on the beach as the sun was slowly setting. It was so beneficial to have this time with these guys as it got these two used to having their photo taken together ready for the big day.
Thank you for letting me capture your Durdle Door engagement session, I can't wait for the wedding in July!