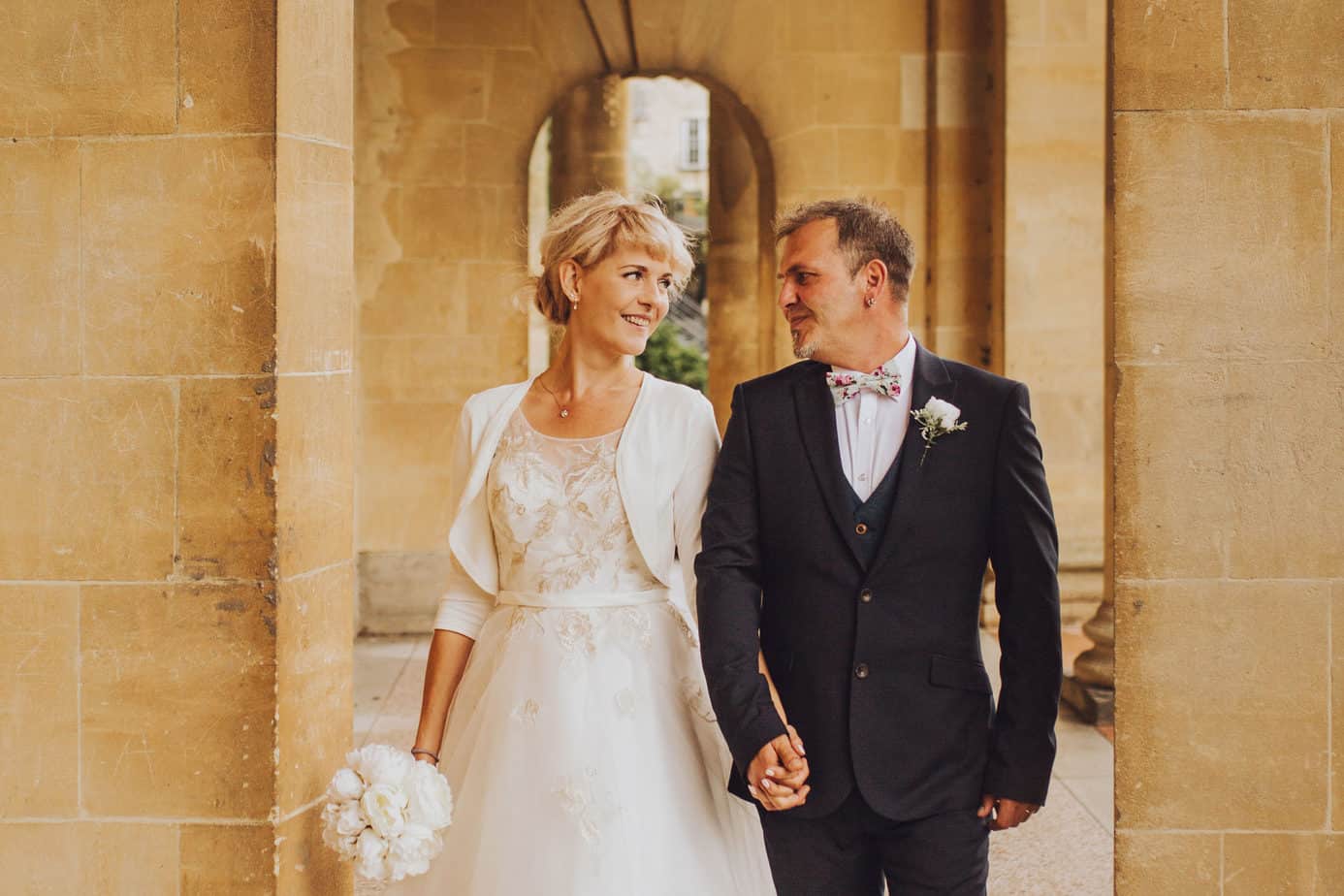 Bath Micro Wedding – Mr & Mrs Kowalska-Yarlett
Lee and Agata got in touch with me just a few weeks before their planned Bath Micro Wedding to see if I was available to photograph it.
They chose one of the windiest days in August I've ever seen!
They met through work and their relationship blossomed from there.
"We met at our work Christmas party. We work for the same company but in a different location. Agata was in Reading and I was in Bristol.

We only ever previously emailed and spoke once on the phone, when she was covering my work whilst I was on holiday. We were both intrigued and excited to finally meet each other! Both of us very very nearly didn't go to the party, but we were individually talked into going by different people!"

Lee.
Lee popped the question at 12.01am on New Years Day 2020. They started to plan their Bath micro wedding for just 6 months later. Unfortunately, coronavirus meant their plans had to change. They ended up getting married just a couple of months later in August.
The Micro Wedding Day
They invited just two guests, their best friends, to witness their wedding ceremony at Bath Guildhall. There were strict COVID rules in place to make sure everyone was adhering to social distancing. Both the witnesses wore masks with the wedding date on it!
After the ceremony, we took a stroll to Parade Gardens just around the corner from Bath Guildhall. Parade Gardens is so beautiful as it's right next to the river. It's also got beautiful archways made from that iconic Bath stone which gave us some shelter from the strong winds! Luckily, the rain stayed away and the sun even came out for some of the time too!
I had such a wonderful time capturing this Bath micro wedding, thank you so much for having me!
Check out some other Micro Weddings here!

Check out some other blog posts