Should you hire a second photographer on your wedding day?
Do you want to know how your other half spends their morning before they marry you?
Would you like both your expressions captured as you enter your ceremony room?
I honestly think having a second photographer at your wedding is one of the best decisions you'll make in your wedding planning journey and I'm here to tell you why.
1. I can't be in two places at once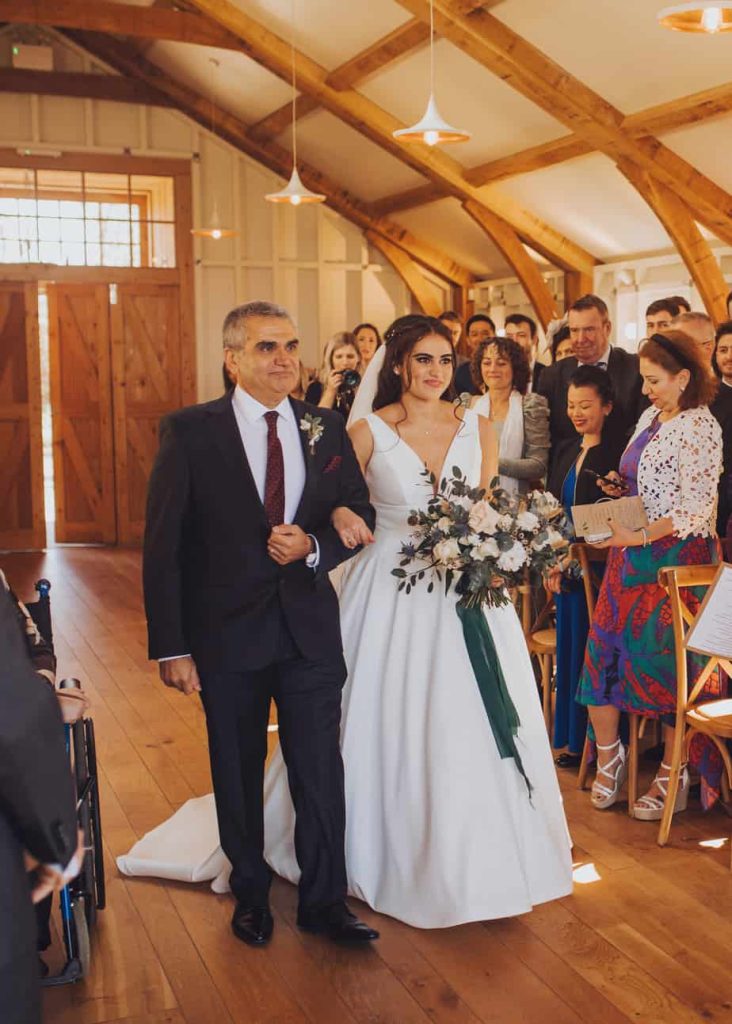 The number one reason I think a second photographer is worth their weight in gold is because it's impossible for me to be in two places at once. While I focus on the main events going on in your day, my second photographer always searches for meaningful candid or emotional shots.
You'll likely get ready for the wedding at the same time but in a different location to your partner. Despite my efforts, my cloning machine isn't up to the job yet! But with the second photographer being with your partner, you get to see the wedding day though their eyes.
They can arrive to the venue beforehand and capture the ceremony room's setup before your guests enter. Whilst I'm focussing on one of you coming down the aisle, I can't capture the other's expression at the same time- but they can.
Also whilst I'm capturing the formal portraits in your drinks reception, I can't be capturing the fun candid photos of your guests enjoying themselves. Whereas your second photographer can focus purely on that.
All of these moments are worth capturing, but with things happening simultaneously, a second photographer could help in all these situations to capture these key moments from the other perspective.

2. Hire a second photographer because they're the best personal assistant
I can't tell you how much having a second photographer makes the day run so much smoother. It's like having someone on our team, someone supporting us and helping to create your absolute best day!
They'll be able to get to your ceremony venue early to capture the venue before your guests sit down and they can shoot your wedding breakfast decor when group photos over run.
Often, they can be running back to fetch your bouquet, grabbing my other lens, noticing tinted glasses or crooked ties in your formal group photos, holding an umbrella over me and my equipment or fetching you water when its 30 degrees and you haven't had a chance to drink anything yet.
They take so much pressure off and help make your day run more smoothly.

3. They can help prepare for epic flash photographs
The hardest thing as a solo wedding photographer is trying to set up a creative night time flash shot without having a figure to test it on.
I have been known to borrow a groomsman to jump in occasionally! But having team member to work with me to figure out the best camera settings for that epic night time flash shot is invaluable.
It saves me spending 10 minutes faffing around with you both in the cold- it means you can come outside for 1 minute whilst we nail that shot and then head back into the warm again.
4. They are the backup in a worst case scenario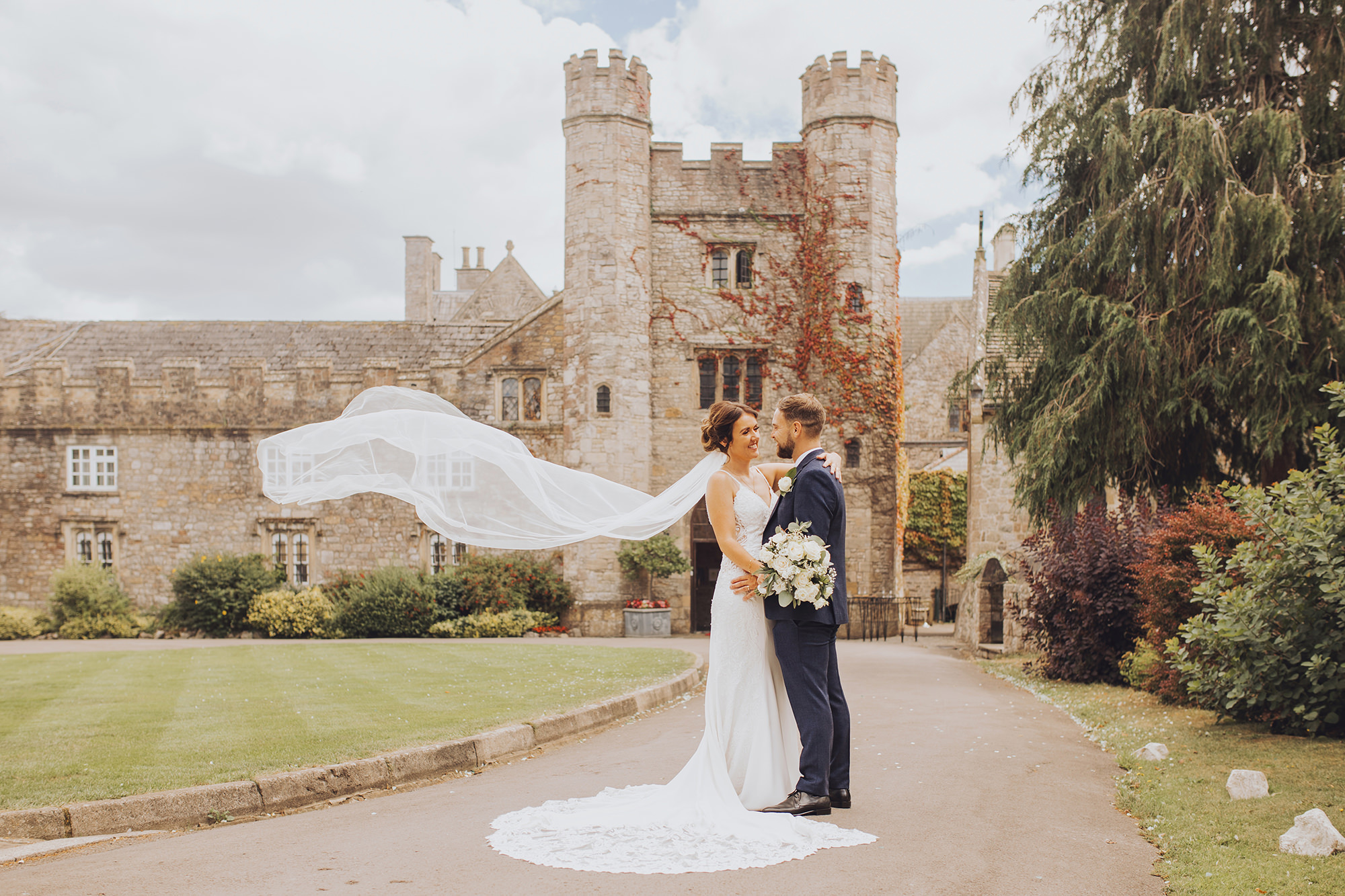 Having a backup, in big or small situations is so useful. If I need to pop to the car to get extra equipment or stop for a bathroom break, they're there to not miss a moment.
Equally, if the worst happens and a car breaks down, or both my camera and backup camera fail or my gear gets stolen mid-wedding (all very unlikely but not impossible), they'd be there.
Second photographers are also peace of mind, for me and for you!
5. Hire a second photographer for more creative photos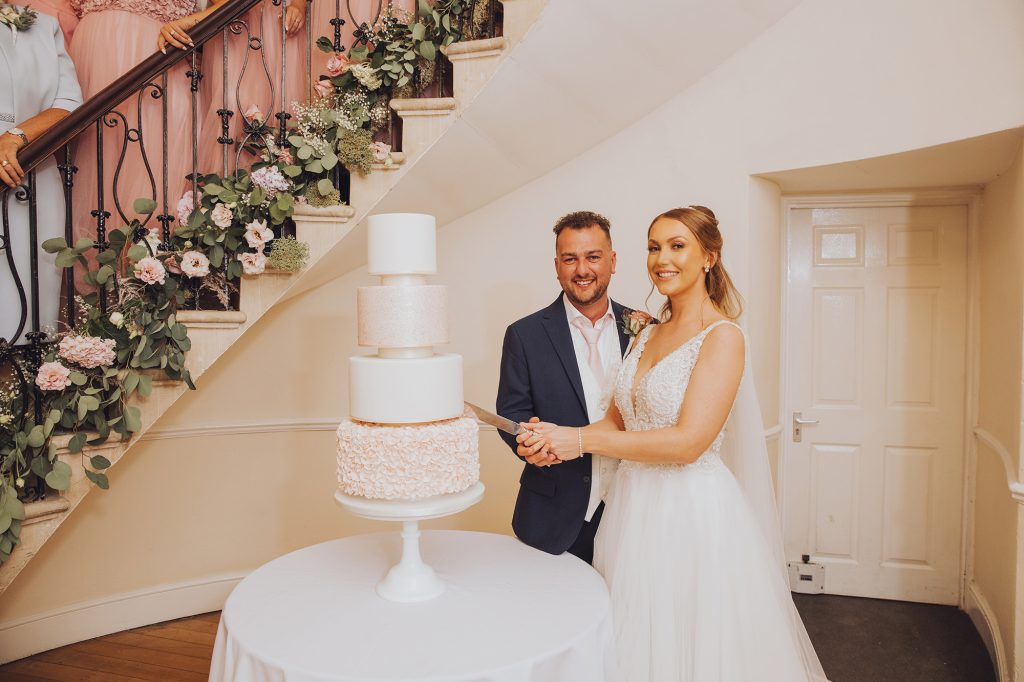 I'm definitely a quality over quantity girl but it goes without saying that when you have 2 photographers, you will end up with more images from your wedding day as you'll be getting two perspectives.
I also ask the second photographers I work with to purposely use different lenses and angles when shooting. Having two photographers is the best way to ensure we're providing complete coverage of your wedding day! Your photographs will be more creative as one of us can focus on nailing the traditional photograph whilst the other can try something different and unusual!
P.S. You can add a second photographer onto your wedding photography package at any point before your wedding day!
This is why you should hire a second photographer!
I hope you enjoyed my top 5 reasons to hire two of us at your wedding day. If you'd like to enquire with me about booking your wedding photography I'd love to hear from you!

Check out some other blog posts