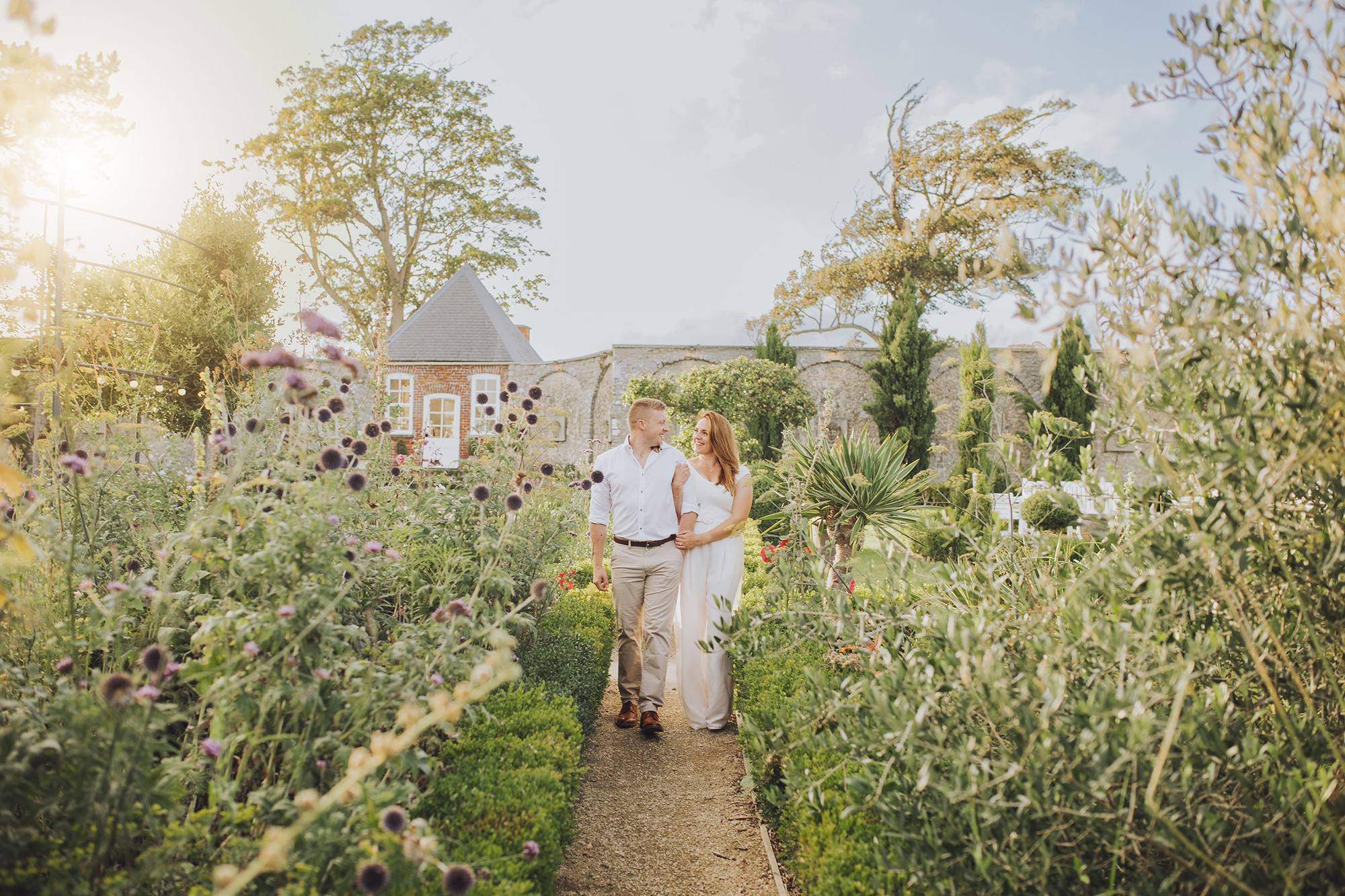 My 5 Favourite South Wales Engagement Session Locations
I can't wait to share my 5 best South Wales Engagement Session Locations with you!
Engagement sessions are so much fun and a brilliant way to feel comfortable around the camera before your wedding day comes around.
I know you're thinking, but we're so awkward in front of the camera, and honestly, if this is you, then an engagement session is perfect for you! Find out all about them here.
I always recommend choosing a location that means something to you both as a couple. This could be the place you got engaged, where you had your first date or somewhere you love to spend time together.
However, sometimes you just need a bit of inspiration if your mind goes totally blank when trying to think of an engagement session location.
As a South Wales wedding photographer, a lot of my engagement session locations are around Cardiff and South Wales. We are spoilt for choice in this landscape. Because of this, I want to write a blog post all about my favourite South Wales engagement session locations! I hope this gives you some inspiration for your own engagement session.
If you'd like to know more about having an engagement session with me, click here!
Top 5 South Wales Engagement Session Locations!
Belle Vue Park, Newport
Belle Vue Park in Newport is one of my favourite South Wales engagement session locations. The park is so beautiful with so many wonderful areas for photographs. Paths wind through the rolling hills of grass, there are old wooden bridges crossing hidden streams and plenty of blossom trees in the spring and summer months.
The park also has the Victorian bandstand and the surrounding patio area with beautiful steps build in 1939!
Belle Vue Park is the perfect place for your engagement session and it even has a small cafe where we can stop at afterwards.
The Beaches, South Wales
All the beaches in South Wales are gorgeous. Southerndown Beach is one of my top South Wales engagement session locations because it's so versatile. The main attraction is the beautiful beach with its stunning layered cliffs and the sun sets are unreal.
Dunraven Castle
Walk across a stone bridge at Southerndown Beach and up a hill and you'll come across a secret wooden door. This door leads you into a hidden garden where a castle once stood! You can keep on walking up the hill to a beautiful viewpoint looking all over Dunraven Bay too.
As you come back down the hill there are wonderful fields of long grass, perfect for those all-important sunset photos.
Margam Park, Port Talbot
Margam Park is a wonderful South Wales engagement session location because it's so unusual. The Park spans 850 acres including a castle and a forest area too!
My favourite part is Margam Orangery Gardens. They have old ruins as pictured below and amazing twisty trees in the grounds. The beautiful orangery itself is a lovely backdrop and it's surrounded by formal gardens full of flowers and fountains.
There is a secret kitchen garden if you know where to look and occasionally we might be lucky to get into the greenhouse where they grow oranges and lemons!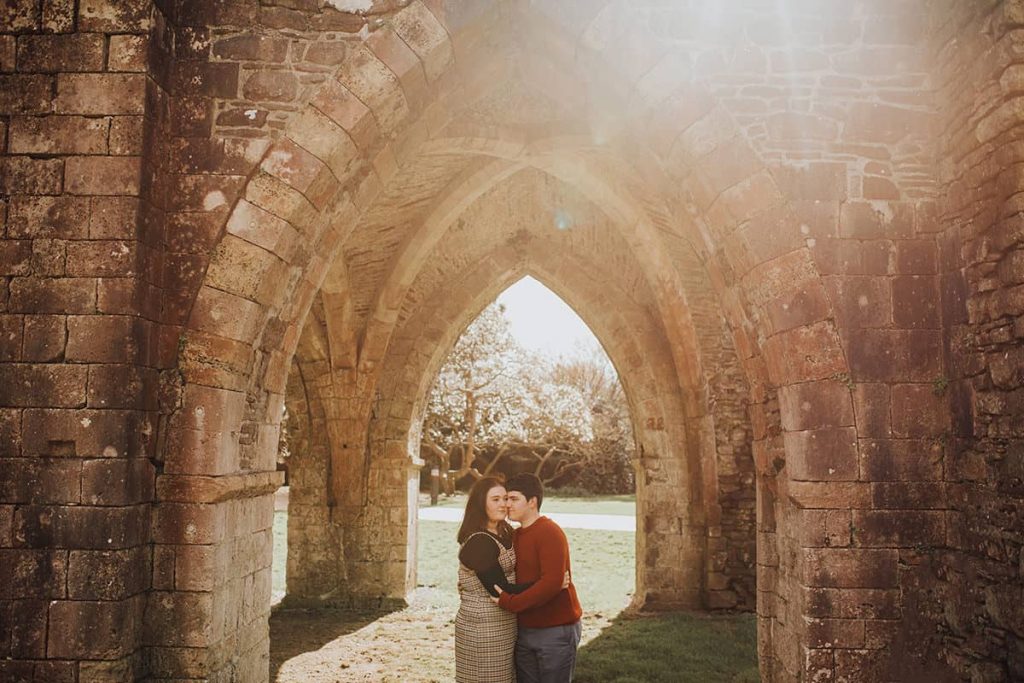 Castle Meadows, Abergavenny
Castle Meadows in Abergavenny is a gorgeous place for an engagement session in Cardiff and South Wales. The meadows is next to a beautiful park has the most wonderful colours all year round.
The meadows next door runs alongside a river, has a few huge oak trees scattered around and the most beautiful bridge. It's also the perfect place to watch the sunset!
South Wales Engagement Photography
There are so many brilliant locations for your engagement session around South Wales. I hope these have given you some inspiration for your own couple session. Your engagement photos tell the start of your story, you get some beautiful artwork to show around your home or use on your wedding stationery.
You also get to practice being in front of the camera before your wedding day!
I'd love to have a chat with you about your own couple session, you don't even have to be engaged to have some lovely photos with your loved ones!
Connect with me on Facebook or Instagram or get in touch here!

Check out some other blog posts